Dr. Vincent Balanag jr. up-close and personal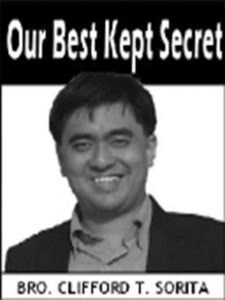 It was in total anonymity that I met Dr. Vincent M. Balanag Jr. at the Lung Center of the Philippines (LCP). My friend needed a diagnosis for the tumor found in his lungs and so we decided to go for a "walk-in" consultation since I do not personally know any pulmonologist at the LCP. This was when, Dr. Balanag generously agreed to see us for a consult. It was only when I saw a tarpaulin (several consultations thereafter) congratulating him for his recent Career Executive Service (CES) eligibility that I started to get to know the doctor behind the humble demeanor when we first met.
What immediately struck me was the realization that the doctor who so bigheartedly agreed to see us was the Executive Director of the Lung Center of Philippines. All we taught is that we were just consulting with a hospital's pulmonologist who agreed to see a patient for a "walk-in" visit. But to my surprise, the kindhearted physician attending to our medical needs was the head of the hospital. And not just that, the doctor right in front of us was indeed a doctor of the highest caliber specializing in Internal and Pulmonary Medicine plus Clinical Epidemiology. As a Doctor of Medicine and MS in Clinical Epidemiology at the University of the Philippines, he was truly "God sent" in a time when we needed answers to my friend's medical needs.
As I mentioned earlier, we met in total anonymity thus till now he still doesn't personally know me (nor my background) — all he only knows is my friend (Ryan Angeles) and his medical condition; this makes me appreciate the fact that Dr. Balanag entertains patients from all walks of life and gives them the equal opportunity to avail of his medical wisdom and experience despite his hectic duties as head of the Lung Center of the Philippines. His welcoming "smiling eyes" (I guess without the mask his smile is as welcoming as well) and reassuring demeanor allowed us to face my friend's medical condition headstrong with the confidence that we have an attending physician who is with us all the step of the way.
Dr. Balanag's work ethic is as impressive as well. Witnessing him in action I saw two very remarkable disposition. First was his sense of urgency in patient care. It was a sense that things needed to be moved forward so that we don't fall behind. This sense of urgency gave the impression that helping us was important to him. It was like a "master class" in patient care — (1) He Listened and Diagnosed; (2) He set Realistic Expectations, (3) He kept us well informed; and (4) He did all these with a sense of urgency and care. While sense of urgency often "gets the job done" sooner and efficaciously, there are lessons to erudite: Sense of urgency doesn't mean faster is better. It means functioning towards the earnestness or end goal in sight to accomplish results or success. With Dr. Balanag the Sense of urgency takes on new meaning and purpose vis-à-vis patient care. Think about the times you walked into a hospital and waited for someone to notice and take care of you — surely you will know the difference.
Another noteworthy work ethic I came to appreciate was the preciseness of his Case Management. In a matter of days, the treatment plan and medical team needed to help my friend was readily in place. With the help of Ms. Pauline, Dr. Balanag coordinated and provided medical care that was safe, apt, effective, effectual, reasonable, and patient-centered. If things were managed as such in dealing with a patient he just met in anonymity, I think I can fairly say that such management style is likewise seen and felt as Executive Director of the Lung Center of the Philippines since his appointment by President Rodrigo R. Duterte on December 19, 2016.
As a man of compassion, I likewise witnessed how Dr. Balanag waived several of his professional fees after knowing the financial condition to which my friend was experiencing. It was a kind of sensitivity that saw the plight of a patient; and being able to pick up on the feelings of others, and being aware of their needs and behaving in a way that helps them feel good. When Ryan, heard that Dr. Balanag was waiving several of his professional fees, it made him feel that he did not just have a doctor but someone who cared for him and his condition; and this was psychologically uplifting for him most especially for the medical battle he is about to embark towards the road to recovery — "Ang sarap ng may karamay. Nakakataba ng Puso", was Ryan's personal sentiment.
From my encounter with Dr. Vincent M. Balanag Jr, I have learned the need to learn to dichotomize between knowing someone (though a shared experience) and simply knowing about them (through publicly published information). We can know about a person, but we can't completely understand a person. Because everyone has his own hidden truths, unnoticed personality traits and stories that need to be shared. Each one of us is an Incident. Every personality is a story — and luckily, I had one, up close and personal with Dr. Balanag.
———————–oOo——————————
For any personal comments or suggestions, you may call 0917-4805585 or email me at csorita@yahoo.com.
AUTHOR PROFILE
Opinion
SHOW ALL
Calendar