Dr. Ferdinand C. Rodriguez: Medical genius, a man for others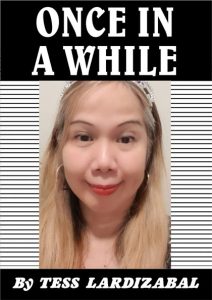 "THE ultimate measure of a man is not where he stands in moments of convenience and comfort, but where he stands at times of challenge and controversy."
Among the great men who embodied this golden quote of Martin Luther King Jr. was Dr. Ferdinand C. Rodriguez.
Dr. Rodriguez, or Ferdi — as he was fondly addressed by family, friends and the countless lives he had touched — was brilliance personified. He was a walking light in a pristine white robe.
The medical genius was also a breathing miracle. He was larger in life.
As a pathologist, Dr. Ferdi gave more than what was asked for in his sworn Hippocratic oath. He never stopped coming up with ideas to improve the world and create lasting, positive change. This is reflected in his numerous writings, journals and books.
Decades earlier, Dr. Ferdi took the cudgels for fellow Asian doctors who were being discriminated upon and were being denied the equal right to practice medicine. He waged a legal battle against the alleged racists and won.
Like David, he overcame the menacing Goliaths.
Dr. Ferdi's widow Cora, aptly describes him as a noble man for others. She fondly recalls how he loved hosting friends at home and treating them to sumptuous home-cooked meals.
Organizing cause-oriented groups and activities were second skin to him. The doctor believed that respect begets respect, and kindness spawns kindness.
Dr. Ferdi, of Henderson, NV, passed away on May 1, 2023. He was 80.
He was born in Pangasinan, Philippines to Francisco and Filomena Rodriguez, on May 13, 1942.
Dr. Ferdi graduated from the University of the Philippines College of Medicine in 1966 and moved to the United States for his Pathology residency at the University for Maryland.
He practiced Anatomic and Clinical Pathology for 50 years in the Baltimore-Washington area and retired as Laboratory Director and Chairman of the Department of Pathology, Baltimore-Washington Medical Center, Maryland.
Dr. Ferdi was active in the Filipino and medical community in Baltimore and held many roles including: President of the Katipunan Filipino American Association of Maryland, President of the UP College of Medicine Alumni Association of Maryland, President of the Association of Filipino Physicians of Maryland, President of the Pinoy Golf Association of Maryland and Executive Director of the Association of Filipino Physicians of America, President of the Medical Alumni Association of America Baltimore-Washington chapter and Chairman of the Board of the UP Medical Alumni Association of America.
Aside for his love of medicine and research, Dr. Ferdi was passionate about golf, karaoke concerts from his favorite chair, watching sports including his beloved Baltimore teams, line dancing and skiing vacations with family and friends.
Dr. Ferdi was an amazing son, brother, doctor, husband, father, and Lolo.
He is survived by his loving wife Cora, his two children, Gail and her husband Ryan (New York, NY), Jon and his wife Meghan (New Rochelle, NY) and his four grandchildren, Jackson, Mila, Hewitt and Harlowe.
His family will host a service on Saturday, June 17 at 10:30 a.m. at Church of the Holy Family in New Rochelle, NY.
(Send comments to journalnews.com.ph or text 09175841714 Viber only.)
AUTHOR PROFILE
Opinion
SHOW ALL
Calendar