Dr. Dy spearheads P2M aid for repatriation of HK OFWs
PHILANTHROPIST Dr. James G. Dy offered to donate P2 million to the Department of Labor and Employment (DOLE) through his organizations the Filipino Chinese General Chamber of Commerce, Inc., (FCGCCI), and the Philippine Chinese Charitable Association, Inc. (PCCAI), for the repatriation of overseas Filipino workers (OFW) in Hong Kong afflicted with COVID-19.
Presently, there is a surge of COVID-19 Omicron variant in Hong Kong which resulted in limited health and quarantine facilities as its health system become overwhelmed by the burgeoning rise of infected residents. Filipino OFWs are highly vulnerable to COVID infection due to the nature of their jobs.
"I was moved with pity upon learning of the sad plight of our "kababayans" in Hong Kong who were forced to sleep in airport terminals and public parks for the past two nights after employers advised them to go home upon testing positive for COVID-19," said Dr. Dy, President, and CEO of the Chinese General Hospital and Medical Center (CGHMC), owned and operated by the PCCAI.
Dr. Dy requested to DOLE Secretary Silvestre Bello III, to contact the Department of Foreign Affairs (DFA) through the Hong Kong Labor Attaché and offered to help. He initially thought of sending Molnupiravir; an oral anti-viral treatment drug for COVID-19 infection, together with doctors and nurses to help take care of the OFWs but there is no available flight to HK.
The doctor then offered to help charter a plane to bring home our sick OFWs through the labor department.
"This is a simple token of gratitude to our modern-day Filipino heroes. We wanted to help assure the health and well-being of our OFWs who are working hard for their families and are stranded and sick abroad. These heroes are an important backbone of our economy through their monthly remittances of hard-earned money from abroad. Now is the time to look out for them in their time of need", added Dr. Dy.
He assured the OFWs that the PCCAI and FCGCCI will be working closely with the responsible government agencies towards a shared objective to help them and their families.
In addition to the monetary assistance, Dr. Dy also offered free medical assistance by sending doctors, medicines, and hygiene kits from the Chinese General Hospital and Medical Center for the repatriated OFWs while sheltered in government quarantine facilities.
Dr. Dy is a multi-awarded humanitarian figure in the Filipino-Chinese community, well known for his generosity through his regular charitable projects that benefitted countless Filipinos across the country over the years. He has been a very effective channel to provide much needed private relief and assistance to poor Filipinos through the PCCAI and CGHMC sponsored regular medical and dental missions, as well as special missions during times of calamity; fire, floods, typhoons, earthquakes, volcanic eruption, and other natural disasters in the country.
AUTHOR PROFILE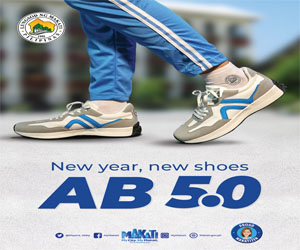 Overseas Filipino Workers
SHOW ALL
Calendar