Double pandemic phenomenon : COVID and Lifestyle diseases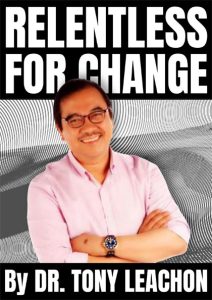 LIFESTYLE diseases or noncommunicable diseases kill more people than COVID in the pandemic !
In fact , Ischemic heart diseases, cerebrovascular diseases, and neoplasms lead the causes of death in the Philippines.
The top three causes of death in the country from January to May 2022 were ischaemic heart diseases, cerebrovascular diseases, and neoplasms. Incidentally, these were also the leading causes of death in the same period in 2021. From January to May 2022, ischaemic heart diseases were the leading cause of death with 38,707 cases or 18.6 percent of the total deaths in the country.
On the other hand, cerebrovascular diseases, came in second with 21,602 deaths (10.4% share). Neoplasms, commonly known as "cancer" were the third leading causes which accounted for 20,408 recorded cases (9.8% share) from January to May 2022.
Deaths due to diabetes mellitus recorded 13,437 cases or 6.5 percent share, making it the fourth leading cause of death, while deaths due to hypertensive diseases, which ranked fifth recorded 11,998 cases or 5.8 percent share.
COVID deaths and hospitalizations going down
While cases may surge again due to waning immunity in the coming months, deaths and hospitalizations are unlikely to rise with the same intensity, the global experts said, helped by vaccination and booster drives, previous infection, milder variants and the availability of highly effective COVID treatments.
When there is a wave of infections, we need to put masks on, we need to test ourselves – That's living with COVID.
Smoking rates gone down but heart diseases on a rampage
On Dec. 6, 2022, the Department of Health (DoH), the Philippine Statistics Authority (PSA), and the World Health Organization (WHO) published the results of the 2021 Global Adult Tobacco Survey (GATS).
The GATS, conducted every six years, is the global standard for monitoring the use of tobacco, the substance that remains the leading cause of preventable death around the world.
The GATS is a nationally representative survey involving men and women aged 15 and older; in the Philippines' 2021 GATS, the DoH and PSA selected 20,671 households and 18,708 individuals, with a response rate of around 97%.
The results showed an astounding drop in smoking prevalence. The number of current tobacco users dropped from 29.7% of the population, or 17.3 million Filipinos in 2009, to 23.8% or 16.6 million Filipinos in 2015, and finally to 19.5% or 15.1 million Filipinos in 2021. In the last six years, 2.2 million Filipinos' lives have been saved from the harmful health hazards brought about by smoking.
Esteemed legislators of the Philippine Government, members of the Action for Economic Reforms and the Sin Tax Coalition, and representatives from the World Health Organization, development partners and civil society organisations marked the 10th anniversary of the passage of Republic Act 10351 or the Sin Tax Reform Law on 20 January 2023 in Manila.
In a message, WHO Director-General Dr Tedros Adhanom Ghebreyesus congratulates the Philippines on putting this tax reform and other measures in place for tobacco control.
"Tobacco is a leading cause of preventable death globally, and raising tobacco taxes is the most effective tool to reduce its use. The taxes are having a clear impact. More smokers are trying to quit because of the high price of cigarettes. The Philippines is a great example for other countries of how raising tobacco taxes can save lives, reduce health costs, and raise revenues," said Dr Ghebreyesus.
Aside from the landmark legislation, the Philippines has also been an active party to the WHO Framework Convention on Tobacco Control since 2005.
"As a result of the many measures you have taken, tobacco use has dropped 30% in 2009 to 20% in 2021. This is great progress, but I am sure you would agree that 20% is still 20% too much. WHO will continue to support you in your fight against tobacco and in our journey towards a healthier, safer, fairer future for all the people of the Philippines," said Dr Ghebreyesus.
Obesity and diabetes surge up in the pandemic causing the monster leap of lifestyle diseases
Around 27 million Filipinos are overweight and obese, based on the latest survey of the Department of Science and Technology (DoST) Food and Nutrition Research Institute (FNRI).
If no action is taken, overall rates of overweight and obesity will continue to rise, with more than 30% of Filipino adolescents projected to be overweight and obese by 2030, warned the Department of Health (DoH), the National Nutrition Council (NNC), the Philippine Association for the Study of Overweight and Obesity (PASOO), the Nutrition Center of the Philippines (NCP), the World Health Organization (WHO), and the United Nations Children's Fund (UNICEF) on the occasion of World Obesity Day.
With people staying at home due to restrictions in mobility , work from home arrangement , online school classes , and lack of sleep due to different time zones reporting to global counterparts , Type 2 diabetes cases are surging up with a vengeance and it makes up about 85 percent of patients with diabetes. These patients have multiple risk factors as well. Some are smokers, some are hypertensive, some have cholesterol problems.
There should be a national coordinated effort to continue preventing other non-communicable diseases such as diabetes, and this is one of the things we are encouraging and emphasizing.
WHO Recommendations
Lowering the risk of overweight and obesity includes reducing the number of calories consumed from fats and sugars, increasing the portion of daily intake of fruit, vegetables, legumes, whole grains and nuts, and engaging in regular physical activity (60 minutes per day for children and 150 minutes per week for adults.
Policy making is the key to success ( Checklist )
Lose extra weight. Losing weight reduces the risk of diabetes.
Be more physically active. There are many benefits to regular physical activity.
Eat healthy plant foods. Plants provide vitamins, minerals and carbohydrates in your diet. …
Eat healthy fats.
Skip fad diets and make healthier choices.
Routinely measuring body mass index (BMI) and counseling patients on healthy eating and activity are critically important ways that pediatricians and primary care providers can help prevent obesity.
Collaborative efforts among communities, schools, parents, and health professionals are needed to implement childhood obesity prevention programs. Community-based programs can be specifically designed to assist overweight children and families to practice healthy behaviors.
Support healthy food and beverage choices. Encourage breastfeeding. Encourage physical activity or limit sedentary activity among children and youth. Create safe communities that support physical activity.
Choose minimally processed, whole foods-whole grains, vegetables, fruits, nuts, healthful sources of protein (fish, poultry, beans), and plant oils. Limit sugared beverages, refined grains, potatoes, red and processed meats, and other highly processed foods, such as fast food.
To address the growing problem of obesity in the Philippines, the DoH, National Nutrition Council and national health and education partners recommend specific actions: Implement policies, legislation, and interventions to promote physical activity including active transport and promotion of green, blue, and open spaces in communities and workplaces.
If you have health , you have everything !
I think we've all heard this quote, but its meaning sinks in even deeper during these times when we're sick or healing from a pandemic , accident, surgery or even a bad cold. At those times when we don't have our (good) health we realize just how important it is.
Health is wealth , indeed. By Dr. Tony Leachon
####
Anthony C. Leachon, M. D.
Independent Health Reform Advocate
Past President ,
Philippine College of Physicians
Internist – Cardiologist
Manila Doctors Hospital
AUTHOR PROFILE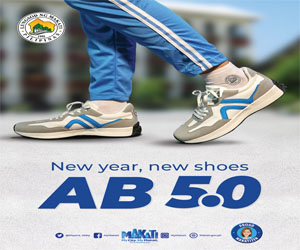 Opinion
SHOW ALL
Calendar