DOST Sec. Solidum: 'Community Media are key partners for SciComm'
DEPARTMENT of Science and Technology (DOST) Secretary Renato U. Solidum Jr. highlighted the important role of community media practitioners in disseminating science news and information during his talk at the 2023 Community Multimedia Summit on Wednesday, January 11 at the Aklan State University – Banga Campus.
The nationwide summit gathered broadcasters, publishers, editors, columnists, online broadcasters, writers, and professional communicators in general from various media organizations nationwide to discuss issues such as food security, climate change, tourism, social media education and other concerns affecting the national interest.
The three-day event was organized by the Provincial Multi-Media Press Corps PH, Inc. (PMPCPI), Publishers Association of the Philippines Inc. (PAPI), Philippine Online Broadcasters Association (POBA), and the Aklan Press Club, Inc. (APCI). It is considered to be the biggest convergence of the press and social media groups, post-COVID-19 pandemic.
Also present during the event were Rev. Jose Corazon Tala-oc, Bishop of Kalibo; Undersecretary Edwin Cordevilla and Assistant Secretary Bobby Ricohermoso of the Presidential Communications Office (PCO), Juan Dayang, Chair of the Provincial Multi-Media Press Corps PH, Inc. (PMPCPI), Roy Bato, Chapter Chair of the Kapisanan ng mga Brodkaster ng Pilipinas (KBP) Calabarzon, Lydia Bueno, President of the National Press Club of the Philippines, Nelson Santos, President, Publishers Association of the Philippines (PAPI), and Rowen R. Gelonga, Regional Director of DOST-VI.
During his talk, Secretary Solidum highlighted the DOST's efforts and initiatives that are anchored on four thematic areas: Wealth creation, through economic development and job creation; Wealth protection, through climate and disaster resilience; Human well-being, through health, education, access to water and energy; and Sustainability, by ensuring protection and conservation of natural resources.
"We at the Department of Science and Technology (DOST) have witnessed how communicators helped us become relevant in the public eye especially during the height of COVID-19 pandemic where most of the news are about vaccines, clinical trials, virgin coconut oil (VCO), and testing kits, to name a few. We owe the media the public's increased awareness about DOST, which then helped us leverage our projects with our lawmakers and stakeholders," said Secretary Solidum.
"Making sense of science & technology-related news can be a daunting task, and delivering it to the public in layman manner requires keen sense of inquisitiveness and curiosity that only truly dedicated communicators can do."
Secretary Solidum added that engagement with members of the media has always been part of DOST's strategy to inform the public about the agency's efforts in terms of service delivery and improvement of public awareness about the Philippines' science & technology ecosystem in general.
In his presentation to the members of the media, Secretary Solidum further discussed DOST's flagship programs and offerings in the fields of research and development (R&D); industry, energy and emerging technologies; food security and improved agricultural processes; technology intervention for micro-small and medium enterprises (MSMEs), communities, academic organizations, government agencies, research institutions, and local industries; ICT tools and technologies for monitoring the weather and geological events; and scholarship opportunities for science, technology, engineering, and mathematics (STEM) students at the secondary, undergraduate, and graduate levels.
For further information on the event or requests for a copy of DOST Secretary Solidum's PowerPoint presentation and speech, you may email us at osec@dost.gov.ph and epbelga@dost.gov.ph for more details.
AUTHOR PROFILE
Miscellaneous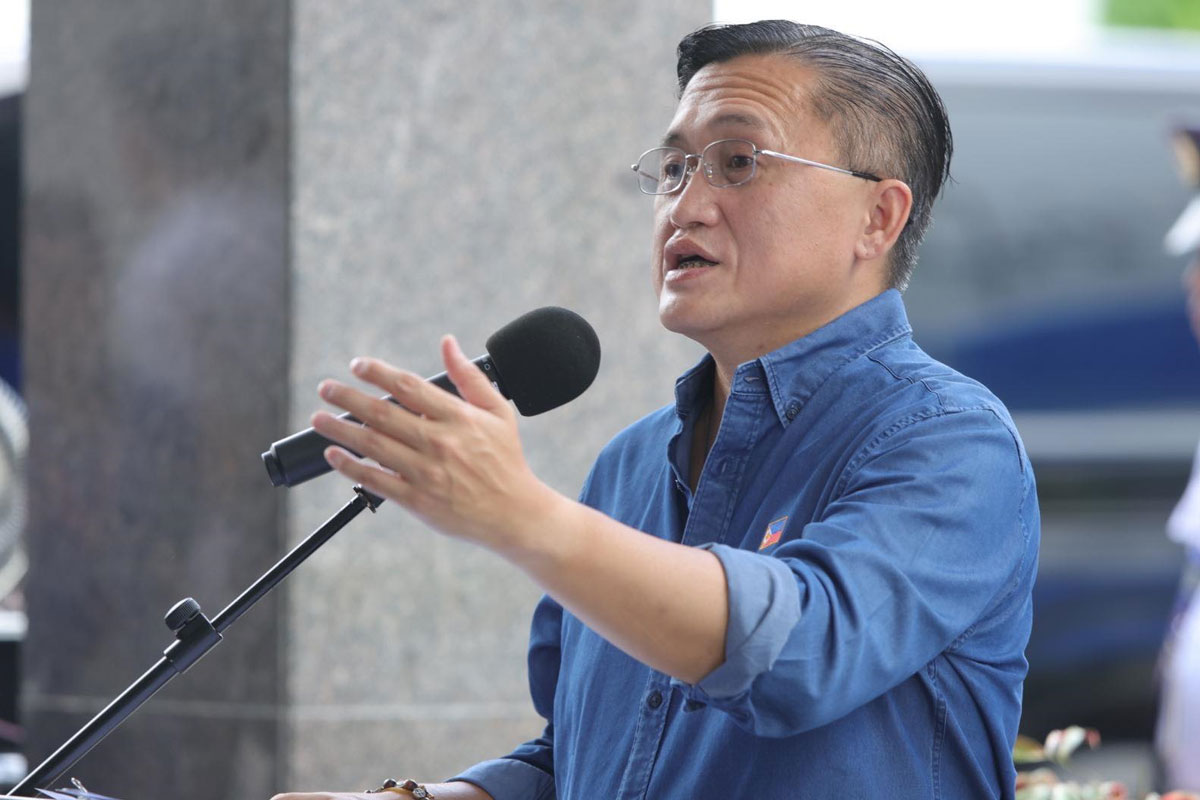 SHOW ALL
Calendar