Dr. Fiorello Abenes, a DOST 'Balik Scientist' at Mariano Marcos State University in Batac, Ilocos Norte, shows the locally developed 10-liter distiller used to detect methanol levels in 'lambanog.'
DOST 'Balik Scientist' develops local tech to test lambanog safetyDOST 'Balik Scientist' develops local tech to test lambanog safety
A DEPARTMENT of Science and Technology (DOST) "Balik Scientist" hosted by the Mariano Marcos State University (MMSU) in Batac, Ilocos Norte, developed a local technology to test the methanol level of "lambanog," a Filipino version of coconut wine.
Dr. Fiorello B. Abenes is a Professor Emeritus at CalPoly Pomona University in California, USA, and one of the first 15 "Balik Scientists" engaged by the program since 1975.
He also shared his expertise as a Balik Scientist with the University of the Philippines Los Banos (UPLB) and Central Luzon State University (CLSU).
Through his engagement with MMSU, Dr. Abenes led the research and development (R&D) of a practical assay to detect methanol in lambanog. This assay is based on the indirect detection of methanol after its oxidation and transformation to formaldehyde by chromotropic acid (formaldehyde-specific color indicator).
This method is particularly suitable for semi-quantitative measurement of methanol in herbal distillates, not only in the production process quality control of small companies with no laboratory equipment and adequate financial resources but also in the quality check of point-of-sale (POS) samples from commercial markets.
During a random test of five commercially available lambanog products, Dr. Abenes and his team at MMSU found that all brands contained methanol beyond safe levels. Through this technology (methanol detection assay), Dr. Abenes hopes that small businesses, merchants, and even micro-entrepreneurs can improve the quality and safety of their products to meet local and international standards.
This technology of detecting substantial methanol levels in lambanog is just one of the significant accomplishments of Dr. Abenes under the Balik Scientist Program with MMSU.
Through the engagement of Filipino experts through the DOST Balik Scientist Program, there is a means to promote information exchange and accelerate the flow of new technology into the country by strengthening the scientific and technological manpower of the academe and public and private institutions.
The said program encourages Filipino scientists, technologists, and experts to return to the Philippines and share their expertise to promote scientific, agro-industrial, and economic development, including developing the country's human capital in science, technology, and innovation.
The enactment of the Balik Scientist Act in June 2018 paved the way for DOST to grant returning Filipino scientists competitive benefits such as daily subsistence allowance, health insurance, and roundtrip airfare.
For those interested in becoming a "Balik Scientist," you may contact the DOST Balik Scientist Program Management Office thru email at bsp@dost.gov.ph.
AUTHOR PROFILE
Provincial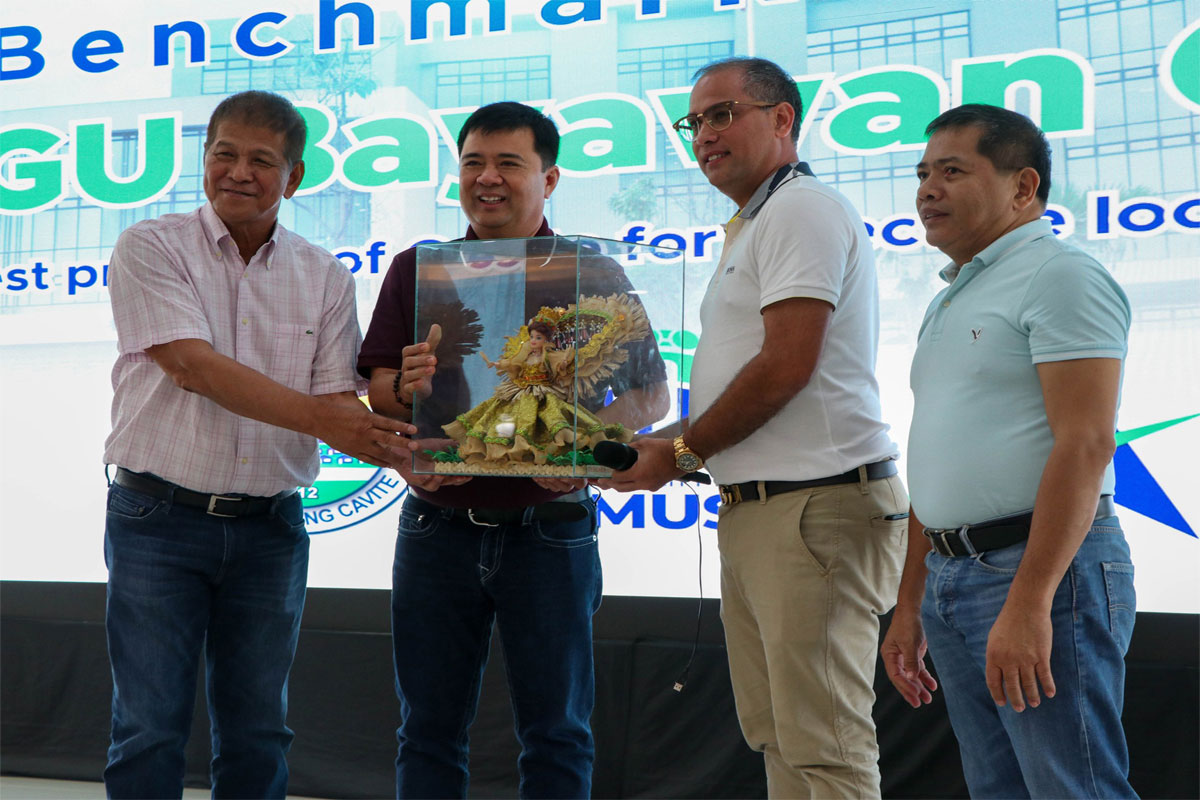 SHOW ALL
Calendar