DOH asked to give nurses' benefits
DEPUTY Speaker and Manila Rep. Bienvenido Abante Jr. on Wednesday said the leadership of the Department of Health (DoH) should not rest until nurses' benefits are given to them.
Abante said this after Health Sec. Francisco Duque III complained that his officials lost sleep and even got sick over the alleged unfair and unjust Commission on Audit (CoA) report.
While he sympathizes with Duque, Abante said he is more concerned about the sleepless nights of nurses who have yet to receive their benefits from the DoH, which is why he has called on the department to work overtime to release the benefits due to the country's medical frontliners.
"Bilang kaibigan ni Sec. Duque, naaawa ako sa kanya dahil sa sinabi nya na hindi sya makatulog," said Abante, who recently called on Duque to step down. "Pero sa totoo lang, mas concerned po ako sa ating mga nars, na bukod sa walang tulog, walang benepisyo."
While testifying before the House on Tuesday, Duque said that he had lost sleep over CoA findings regarding the use of funds allocated to the DoH to address the coronavirus disease-19 (COVID-19) pandemic.
Duque said, "Mula no'ng Wednesday na lumabas po ito, hindi na po ako nakakatulog, ang mga kasama kong mga opisyal sa DoH, hindi na rin halos nakakatulog."
The Manila representative stressed that with hospitals now being flooded with COVID cases, "hindi makatulog ang mga nars natin as nurses and other medical frontliners are working without rest, working multiple shifts in order to care for the sick."
"In my view, the DoH should likewise work overtime, double-time, even triple-time to release these benefits. The DoH leadership should not rest, should not sleep until this issue is properly resolved; it is the least government can do for our frontliners," Abante pointed out.
The DoH has been under fire after the CoA flagged the department's unused and misused COVID-19 funds worth 67 billion pesos.
Of these funds, 11.89 billion pesos were reported as unobligated.
These funds were allocated for the hazard pay and special risk allowance of medical personnel, among others.
CoA chairperson Michael Aguinaldo vehemently denied that the agency was unfair and that DoH was not given a chance to respond.
According to Aguinaldo, the DoH has 60 days to respond to the recommendations made by CoA whose 2020 audit report covered December 31, 2020 and was submitted around February 2021.
"Yung audit report is a requirement by law. That has to come out. Before this audit is issued, mayroon pa 'yang exit conference. It's not correct at all na sabihing walang due process," Aguinaldo said.
"It's not only the DoH central office are being audited. We do have an obligation to report. We have to mention what happened sa pondo ng gobyerno."
COA SHOULD CONTINUE ITS WORK
Bayan Muna party-list chairman Neri Colmenares reacted strongly against President Rodrigo "Rody" Duterte's statement Monday night trying to stop the CoA in flagging government agencies with alleged irregularities in using public funds.
"CoA should continue its work and just ignore President Duterte because it is their constitutional mandate. President Duterte has no jurisdiction over them," Colmenares said. "CoA also needs to publish
its findings even the annexes for the interest of transparency so that people can see for themselves if the report indeed holds water. This is a departure from President Duterte's practice of not publishing his overall savings as well as his SALN (state of assets, liabilities and net worth)."
Kabataan party-list Rep. Sarah Elago said CoA should not be threatened by the President, explaining the people should know how government funds are spent.
"Hindi dapat sunod lang sa Pangulo dahil independiyenteng komisyon ang CoA na may natatanging tungkulin bilang tagabantay ng yaman.
Karapatang malaman ng publiko ang ulat ng CoA sa paggamit ng pondo at ari-arian ng pamahalaan. Transparency is key for accountability and anti-corruption," Elago said.
House Assistant Minority Leader and Gabriela Women's Party Rep. Arlene Brosas hit President Duterte for allegedly subverting COA's independence by ordering the state auditors to stop flagging the supposed irregularities in the national agencies' use of public funds.
"The CoA, as an independent constitutional commission, cannot and must not take orders from a disgruntled, late night show President. Hindi pwedeng pigilan ni Pangulong Duterte ang CoA," said.
"Rather than rant against CoA, why not reprimand national agencies and fire erring officials for wasting billions of taxpayers' money while millions are dying and going hungry amid the pandemic?" Brosas added.
The Gabriela party-list lawmaker also slammed President Duterte's defense of Duque despite the 2020 CoA audit report indicating that the agency has an unspent funds worth P24.64 billion and has alleged irregular transactions worth P67 billion.
AUTHOR PROFILE
Nation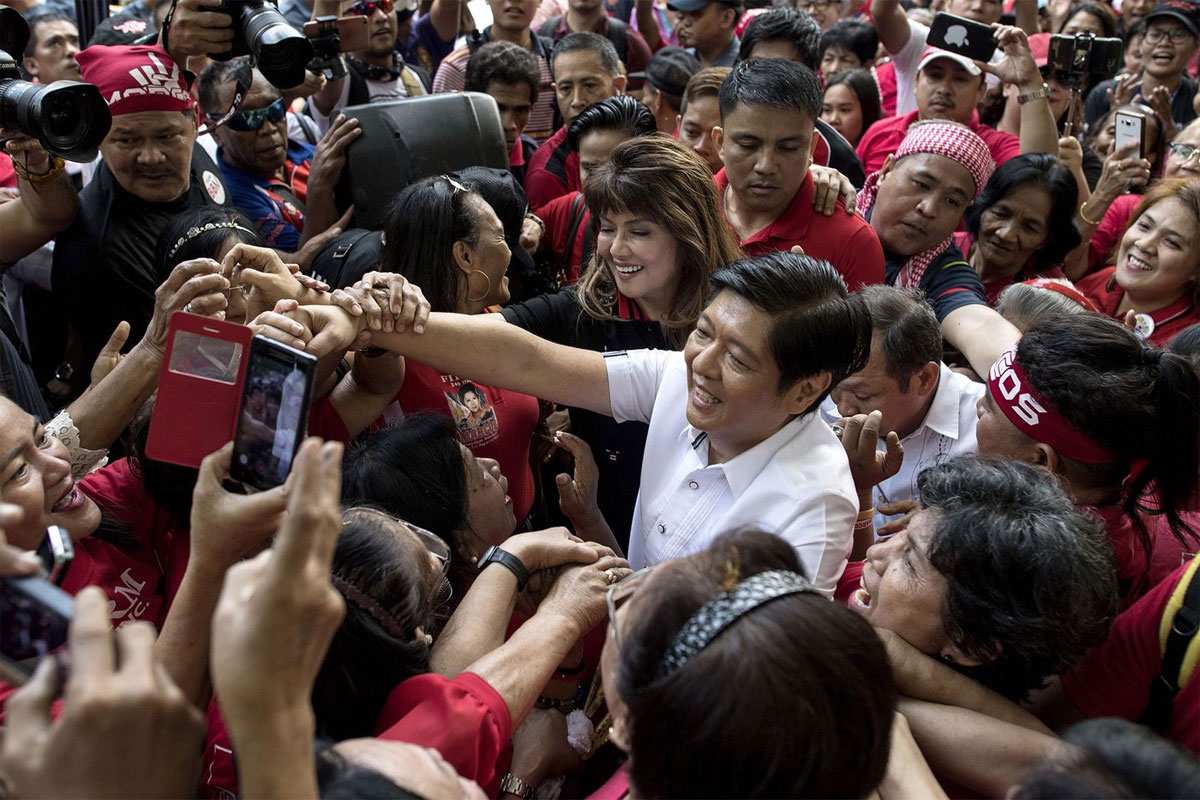 SHOW ALL
Calendar