DOH asked to fix delays in Philhealth payments
CAMARINES Sur Rep. LRay Villafuerte on Wednesday appealed to Health (DOH) Sec. Teodoro Herbosa to help address the Philippine Health Insurance Corp. (PhilHealth)'s delayed payment of an estimated P27 billion in arrears to both private and government health facilities.
Unless addressed soon enough, this financial pickle is likely to push especially the small hospitals to the brink of serious cash-flow problems that could eventually jeopardize their operations, said Villafuerte, National Unity Party (NUP) president and Commission on Appointments (CA) majority leader.
Given the chronic delays in PhilHealth's payment of its arrears despite its having an estimated P700 billion in reserve funds, Villafuerte suggested during the recent CA hearing on Herbosa's ad interim appointment as DoH chief that at least P50 billion of such resources be reallocated instead to the Medical Assistance for Indigent Patients (MAIP) program, a government subsidy for sick indigents treated in private hospitals that has a relatively faster payment rate than PhilHealth's.
"So, it's incumbent upon you, Mr. Secretary (Herbosa), to at least reform yung basic problem na mabayaran ng mabilis ang mga deserving hospitals, both private and public," Villafuerte told Herbosa, who is concurrent PhilHealth chairman, about the PhilHealth's delayed release of its medical benefit reimbursements to healthcare institutions (HCIs).
Herbosa said the DoH is studying reforms it will propose to the 19th Congress to solve this problem of delayed reimbursements of medical benefit packages, including the possible adoption of the capitation system in Canada in which the funds for one full year are downloaded to the provincial governments to cover the healthcare needs of their respective constituents for the next 12 months.
After both the CA majority leader and Herbosa agreed that the DoH had a faster rate of reimbursing MAIP payments due HCIs and doctors as compared to the PhilHealth, even if the latter had ample funds to settle its arrears, Villafuerte suggested: "Mr. Secretary, despite the fact that meron silang P400 billion, bibigyan pa sila ng Kongreso ng P100 billion. Hindi ba pweding yung P50 dun ay ibigay na lang sa MAIP?"
Herbosa then replied: "Maganda pong ideya yan, ano. Ang MAIP kasi ang tingin ko sa kanya sa health insurance, ang tawag dyan catastrophic illness package. That's a benefit that can be given by insurance, pero Department of Health (DOH) po ang nagpapatakbo nyan. At mas efficient naman, ano, nababayaran nga agad at wala naman tayong malaking utang na inaabot ng taon. So, yun lang ang ano natin, I think ang kailangan talagang pagbabago at pagpapaganda sa PhilHealth, para makuha talaga natin yung benefit ng government funds na nilalagay natin sa PhilHealth."
According to reports, PhilHealth's payables to private and government hospitals have soared to P27 billion over the past five years.
A separate report citing a 2021 annual audit report by the Commission on Audit (COA) revealed that only P13.8 billion of the P24.425 billion-worth of All Case Rate (ACR) claims filed with the PhilHealth by HCIs last year had been processed and paid within the allowable period of 60 days—leaving behind arrears amounting to P10.54 billion.
With 36% or more than a million benefit claims worth P10.5 billion combined processed and paid beyond the turn-around-time (TAT) of 60 days, the COA noted in its 2021 audit report on the PhilHealth that "the timely delivery of critical health services to HCIs and the Corporation's commitment to delivering quality health care services are compromised."
The late reimbursements of benefit packages to HCIs were reported by the COA in PhilHealth regional offices (PROs) in Metro Manila, Rizal province and the regions of Northern Luzon, Western Visayas, Northern Mindanao, Davao, Caraga and SOCCSKSARGEN (South Cotabato-Cotabato-Sultan Kudarat-Sarangani-General Santos City).
The PhilHealth had traced the delayed processing of claims to, among others, the restrictions arising from the Covid-19 pandemic and slow internet connections.
Private Hospitals Association of the Philippines Inc. (PHAPI) president Dr. Jose Rene de Grano said, meanwhile, that the PhilHealth has yet to pay over P10 billion in claims by private hospitals.
De Grano reportedly said the PHAPI expects the payment of such arrears so take longer because the PhilHealth had been hit recently by the Medusa ransomware.
"Ngayon nagkaroon ng ganito (cyber-attack) … nagkaroon naman ng problemang ganito na down ang buong system ng PhilHealth, then of course we'll be expecting more delays," De Grano said. "Syempre ang iniisip ng mga hospitals na supposedly mababayaran na agad kami ay medyo lumalabo na naman. So, hopefully ma-resolve kaagad nila yan nang sa gayon ay mabayaran agad ang mga hospitals."
He reportedly explained that delayed payments affect the small hospitals more than the bigger ones, because the latter HCIs usually have buffer funds. "Karamihan sa small hospitals they rely or are very dependent on … charity patients. These patients, halos walang binabayaran. So kung made-delay ang payments at angprocessing ng benefits ng ating mga members, mauubos ang pera ng mga smaller hospitals to the point na siguro maapektuhan ang cash flow nila, maapektuhan ang kanilang operations."
Smaller hospitals might then require their patients to pay their medical bills, he said. "Initially siguro ay sasabihin nila sa ating mga beneficiaries i-deduct ang PhilHealth portions and magbayad po muna kayo. Out of pocket lahat po yun. Kasi otherwise, we can no longer provide these services."
Villafuerte recalled that during his time as Camarines Sur governor, after health functions were devolved from the national government (NG) to the local government units (LGUs), he went through the difficulty of running government hospitals without getting NG funds anymore or being paid by patients
"I was governor for 9 years, at hirap na hirap po kami magpatakbo ng mga government hospitals. Noong na-devolve yan sa mga local governments, nag-deteriorate po ang healthcare system because wala naman talagang pera ang LGUs. But with the emergence of the PhilHealth system, nagkaroon, you know, ng some sort of pag-asa."
But that initial hope at the LGU level vanished, because "you know, we cannot run a hospital without getting paid (by PhilHealth). The mayors, the governors, LGUs want to put up hospitals in the hope that they can help improve our public healthcare system. However, running a hospital is costly … (and) no matter how good you want to run a hospital, if PhilHealth does not pay them, bangkarote po ang ospital and hindi kaya."
AUTHOR PROFILE
Nation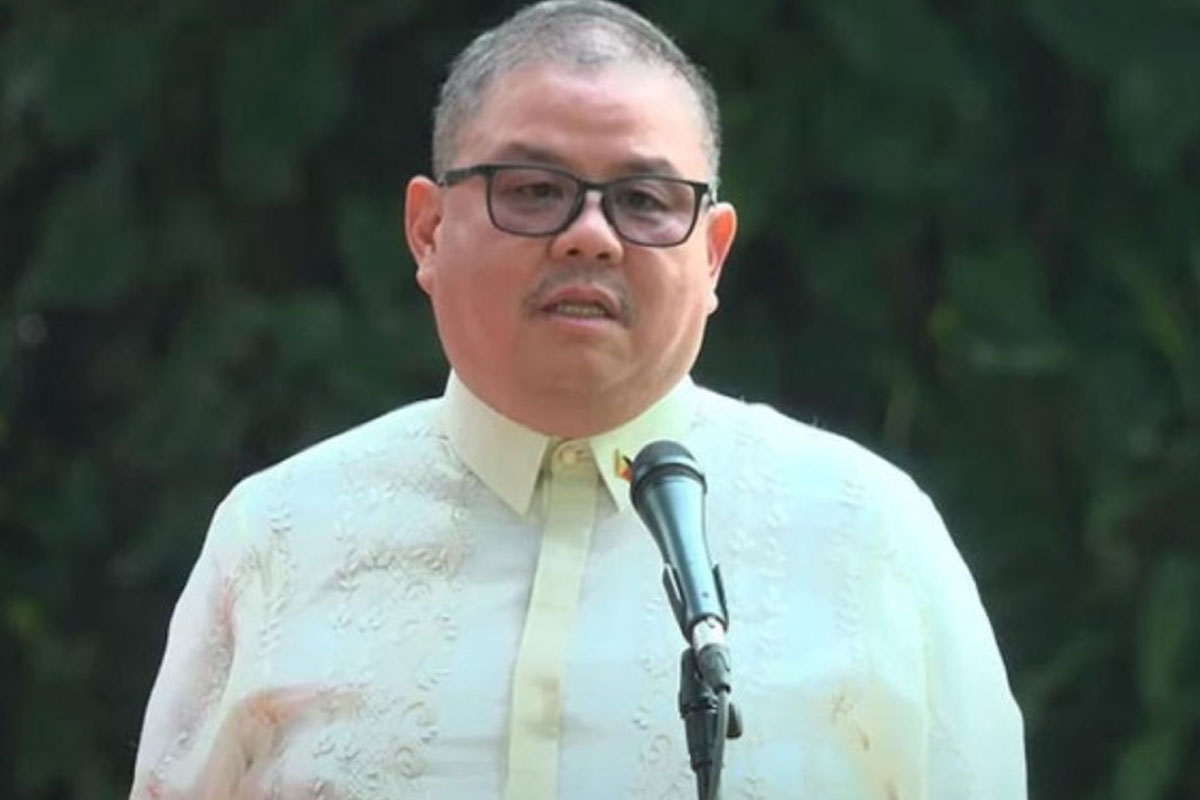 SHOW ALL
Calendar