DMW shuts down consultancy firm for illegal recruitment
DEPARTMENT of Migrant Workers (DMW) Secretary Susan Ople has ordered the closure of a maritime consultancy firm in Sta. Cruz, Manila, for alleged illegal recruitment activities.
Acting on orders of the secretary, the department's Migrant Workers Protection Bureau (DMW-MWPB), formerly the Anti-Illegal Recruitment Branch, padlocked the office of the maritime consultancy services Wednesday.
"We encourage victims of illegal recruitment and human trafficking to report these crimes to us. Workers' protection is one of the core functions of the DMW," Ople said.
One of the victims, said in his sworn testimony that he applied for the position of "engine cadet" posted by the firm in September 2021.
The victim and three other applicants were promised deployment within a three-month period which never happened. They were also asked to pay P75,000 each as a placement fee and was encouraged to convince other colleagues to apply for positions offered by the consultancy firm.
The victim received his travel documents in August last year but noticed that the visa on the document appeared "tampered." After months of waiting for his deployment and growing suspicions over the agency's questionable actions, he reported the matter to the DMW in October 2022.
Surveillance operations showed that the maritime consultancy firm had been recruiting and placing seafarers without a permit from the DMW.
The bogus agency had been offering jobs as deck seafarers, able engine seafarers, oilers, engineers, and yacht stewards.
It allegedly required applicants to submit their travel documents such as Seafarer's Identification and Record Book (SIRB), passport, resume, and skill certifications.
After evaluation, the firm would refer the applicants to an international manning agency for deployment. The applicants were told that the said counterpart agency decides on the deployment and the collection of fees.
Even those deemed "unqualified" were promised jobs.
The agency claimed that they have been deploying applicants since November 2022.
With its closure, its owner, employees, and officers will be included in the DMW's list of persons and establishments with derogatory records.
They will be barred from participating in the government's overseas recruitment program.
The DMW will file illegal recruitment cases against the firm's owner and officers.
Under Republic Act (RA) No. 8042, as amended by RA 10022, any act of hiring Filipino workers, undertaken without license or authority from the DMW is considered illegal recruitment.
Illegal recruitment victims may contact the DMW's Migrant Workers Protection Bureau directly through their Facebook page https://www.facebook.com/airbranch/ or email them at airbranch@dmw.gov.ph.
AUTHOR PROFILE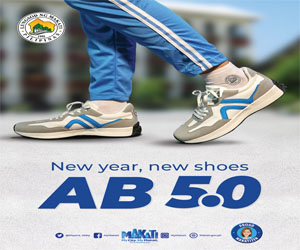 Metro
SHOW ALL
Calendar