Divorce won't solve problematic marriages
A HOUSE leader on Wednesday expressed strong disappointment on the unanimous approval by the House committee on family relations on a substitute bill legalizing absolute divorce in the country to relieve a lot of couples locked in broken marriages.
House Deputy Speaker and Citizens' Battle Against Corruption (CIBAC) party-list Rep. Eduardo "Bro. Eddie" Villanueva said the decision will contribute to further decay of family relations in the country.
"CIBAC firmly believes that any law that will effectively downplay the inviolability or the not-to-be-broken status of the family as a social institution is directly and inherently unconstitutional and contrary to the deeply-held Filipino value of preserving and fighting for marriage.
Passing any measure that effectively negates this Constitutional mandate shall foster unabated decay in our families. Marriage, as an inviolate commitment, would now be reduced to a contractual relationship, subject to the whims of unscrupulous individuals," Villanueva said.
Villanueva said divorce is not the solution to troubled or problematic marriages.
"While I do understand the plight of marriages that have become hostile and untenable, allowing divorce is not and will never be the answer to problematic unions. The legal remedies available such as legal separation, annulment, and declaration of nullity of marriage are sufficient to address them," Villanueva said.
"Sadly, the divorce bill is a short-sighted solution to problematic marriages, which, actually, can be remedied through available legal options. It fails to see that offering couples 'an expressway out of marriage' will diminish the institution into a simplistic contractual relationship bereft of its pure meaning and call for lasting commitment. Injecting absolute divorce in the society is a sure formula for raising fatherless and motherless Filipino children. It will wreck families and spell disaster for Filipino children," Villanueva said.
"Most of all, this is a bill against the will of God, who said in His Holy Word, 'I hate divorce.' And fighting against the will of God is inviting wrath to this nation. Simply, the risks and dangers far outweigh the perceived benefits of this measure," the House leader said.
For the second consecutive Congress since the 17th Congress, Albay Rep. Edcel Lagman, principal author of House Bill (HB) No. 100, said an absolute divorce bill is bound for plenary debates in the House of Representatives.
Lagman said the panel approved the unnumbered substitute bill crafted by a Technical Working Group (TWG) that he chairs.
"No less than Speaker Lord Allan Velasco favors the enactment of a reinstituted absolute divorce law as he submitted the following perfecting amendments which are now incorporated in the substitute bill: (a) provisions on court-assisted petitioners; (b) community-based pre-nuptial and post-matrimonial programs; (c) community-based women's desks to provide assistance and support to victims of violence and abuse; and (d) an appropriation language for the bill," Lagman said.
The Albay lawmaker said the other grounds for divorce are the following: (a) separation in fact for at least five (5) years at the time the petition for absolute divorce is filed; (b) when one of the spouses undergoes a gender reassignment surgery or transitions from one sex to another; (c) irreconcilable marital differences as defined in the bill; (d) other forms of domestic or marital abuse which are also defined in the bill; (e) valid foreign divorce secured by either the alien or Filipino spouse; and (f) a marriage nullified by a recognized religious tribunal.
In February 2021, Lagman invoked Rule 10 Section 48 of the House of Representatives in approving three bills that allows committees to dispose priority measures already filed and approved on third reading in the immediately preceding Congress.
Aside from his HB 100, Lagman said other divorce measures filed were HB No. 838 of party-list Reps. Arlene Brosas of Gabriela, France Castro of Alliance and Concerned Teachers (ACT), Sarah Elago of Kabataan, Eufemia Cullamat, Carlos Zarate and Ferdinand Gaite of Bayan Muna; and HB No. 2263 by former Speaker Pantaleon "Bebot" Alvarez.
The other members of the TWG were Reps. Juliet Ferrer, Malou Acosta-Alba, Arlene Brosas, and Ma. Victoria Umali under the overall leadership of Chairperson Ma. Lucille Nava.
Lagman underscored in his sponsorship remarks that "this bill reinstates absolute divorce because absolute divorce was already practiced during the pre-Spanish times, the American colonial period, and during the Japanese occupation."
He said that with the unanimous approval of the substitute bill "today is a momentous occasion for countless wives, who are battered and deserted, to regain their humanity, self-respect and freedom from irredeemably failed marriages and utterly dysfunctional unions."
Lagman said the grounds for legal separation, annulment of marriage, and nullification of marriage based on psychological incapacity under the Family Code of the Philippines are included as grounds for absolute divorce and were amended to make said grounds cover causes arising after the solemnization of the marriage.
He said the effects of absolute divorce include the voiding of the marital union and capacitating the divorced spouses to remarry.
Lagman emphasized that the Philippines is the only country in the world today which outlaws absolute divorce, aside from the almost celibate Vatican City state.
He maintained that "it is hard to believe that all the other countries collectively erred in instituting absolute divorce in varying degrees of liberality and limitations.
"An en masse blunder is beyond comprehension. An erroneous unanimity on such a crucial familial institution defies reason and experience. Obviously, the rest of the world cannot be mistaken on the universality of absolute divorce," Lagman said.
AUTHOR PROFILE
Nation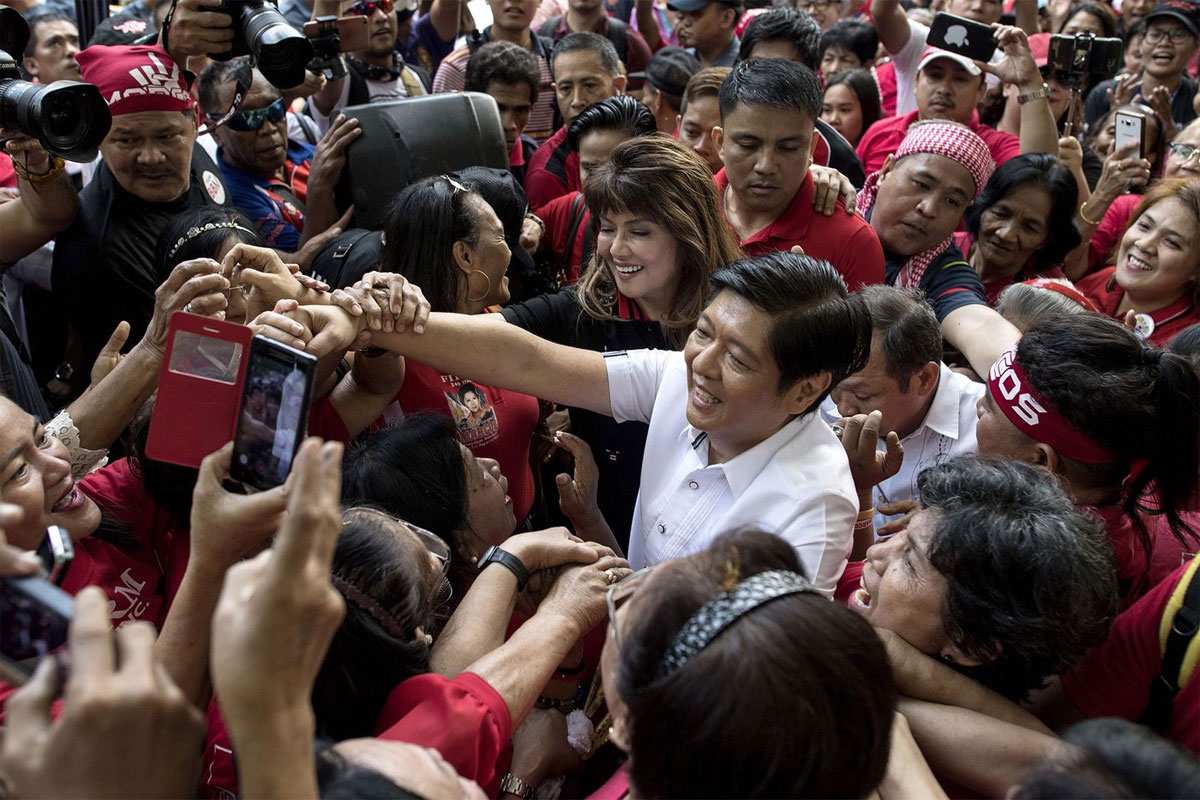 SHOW ALL
Calendar