DHSUD promotes partnership opportunities to help gov't address housing backlog
THE Department of Human Settlements and Urban Development (DHSUD), through President Ferdinand R. Marcos Jr.'s Pambansang Pabahay para sa Pilipino Housing (4PH) Program, is unlocking more partnership opportunities for all stakeholders, particularly private contractors and developers.
DHSUD Secretary Jose Rizalino Acuzar stressed the government alone cannot address the country's housing backlog now pegged at more than 6.5 million units. Hence, the promotion of joint venture agreement (JVA) and public-private partnership (PPP) under the "Pambansang Pabahay."
In furtherance of tapping the private sector, Acuzar has actively engaged stakeholders particularly members of the country's top real estate developers, contractors and builders.
The housing czar has been meeting with officials and members of the Subdivision and Housing Developers Association (SHDA), Organization of Socialized and Economic Housing Developers of the Philippines (OSHDP), National Real Estate Association, Inc. (NREA) and the Chamber of Real Estate and Builders' Associations Inc. (CREBA).
Acuzar stressed that DHSUD's strong alliance with these private groups strengthens the mobilization of housing construction industry players to help achieve the targeted one million housing units annually in the next six years under 4PH.
He pointed out that real estate players will take a vital role in addressing the backlog through their resources, field expertise and international linkages.
"These groups and other private organizations we have engaged are absolute multipliers and prime movers in producing affordable and decent homes that most Filipinos dream about," he said.
"Our doors are wide open for partnership to all stakeholders, particularly private contractors and developers. The government cannot do it alone, we need to be innovative," Secretary Acuzar added.
The DHSUD, which is spearheading the implementation of 4PH, recently released the program's Operations Manual which cites JVA and PPP as among the strategic solutions touted to accelerate the execution of the flagship housing program. Through these schemes, private developers and contractors can actively participate in the program.
In the manual, DHSUD, as the lead agency and key enabler of the 4PH Program, authorizes three major proponents which include local government units (LGUs) availing of developmental loan from government financial institutions (GFIs), JVA or PPP between LGUs and developers/contractors, and private developers through turnkey projects.
"This is where we need the participation of private contractors and developers. They (private developers) can partner with LGUs through JVA or PPP, subject to existing laws, rules and regulations," Secretary Acuzar said.
To commence the housing construction, the LGU, as project lead, shall be responsible for applying for a development loan from GFIs, subject to applicable laws, government rules and the appropriate GFI requirements.
The guidelines released by DHSUD also states that LGUs may enter into JV agreements or form JV corporations with private sector partners, subject to their respective PPP or JV local codes.
"With the 4PH Program's financial structure, LGUs and small to medium developers and contractors will now have access to public and private funds in a form for developmental loans," Secretary Acuzar explained.
Guided by the provisions under the balanced housing development program, DHSUD allows full participation of real estate developers from conceptualization, design, development and construction. Based on the 4PH Operations Manual, the standards/area specifications and ceiling price should be aligned with the housing units under the program.
Under turnkey project scheme, partner-developers may offer their completed or allocated housing units to targeted LGUs and their buyer-beneficiaries, according to the released manual.
Contractors and companies with JVA plans on land development and housing construction with LGUs may now start discussing with the Home Development Mutual Fund or Pag-IBIG Fund to secure a developmental loan under the 4PH Program. For this, Pag-IBIG Fund has allocated P250 billion for developers and buyer-beneficiaries.
"This will trigger the initial phase of housing construction under 4PH," he added.
Secretary Acuzar has urged small and medium-sized companies involved in housing construction to consider entry into the 4PH Program through developmental loans.
"With our innovative financial structure and the increasing interest from financial institutions, access to funds has been improved for these low to medium capital developers and contractors," he noted.
AUTHOR PROFILE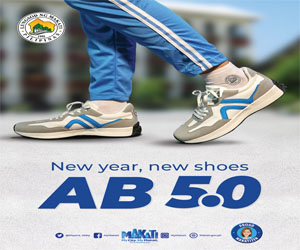 Provincial
SHOW ALL
Calendar