DENR: 'Uling' producers to secure WCPP
RAW materials used in producing wood charcoal (uling) must be derived from legal sources.
In Administrative Order No. 2022-05 issued by the Department of Environment and Natural Resources (DENR) acting Secretary Jim Sampulna, a charcoal producer is required to secure a Wood Charcoal Production Permit (WCPP) which has a three-year effectivity, renewable for the same period.
The renewal application should be filed 60 days before the WCPP expiration.
Sampulna issued the order to make the production and trade of wood charcoal sustainable and environmentally friendly while continuing to support the livelihood of Filipinos.
Sampulna added that the AO responds to the urgent need for improved governance on wood-based fuel.
"It is seen to bring the wood charcoal sector into the formal economy and arrest degradation of forest lands due to illegal cutting of trees to supply [the] increasing demand for wood charcoal brought about by the rising prices of liquefied petroleum gas (LPG) and electricity," he stressed.
In the same directive, the individual charcoal producers are allowed to organize themselves into cooperatives and be issued with the WCPP in the cooperative's name.
The WCPP applications must be filed with and approved by the nearest Community Environment and Natural Resources Office (CENRO) or implementing Provincial Environment and Natural Resources Office (PENRO) which has jurisdiction over the area.
Applicants must submit a notarized Wood Charcoal Supply Contract (WCSC) to be approved by the concerned CENRO/Implementing PENRO, which details the volume and types of raw materials to be supplied to a WCPP.
However, the AO limits the sources of the raw materials, "except all mangrove species," to forest lands covered with DENR-issued cutting permits; tree plantations covered with DENR-issued tenurial instruments; Socialized and Industrial Forest Management Agreements; ancestral lands covered by Certificate of Ancestral Domain Title with DENR-issued cutting permits; wood processing plants with DENR permits; private tree plantations covered by Certificate of Tree Plantation Ownership and Private Tree Plantation Registration; private/titled lands with valid DENR-issued cutting permits; and private yard wastes.
Sampulna added that the order also aims to encourage interested wood charcoal production applicants and holders of tenure and/or wood raw materials and its derivatives to source their wood charcoal raw materials only from planted trees for fuelwood production; harvesting wastes (e.g. tops and branches); pruning and derivatives; processing wastes (e.g., wood wastes/trimmings from wood processing plants); and all other accumulated raw materials waste and residues generated.
The AO also requires traders or middlemen engaged in the selling of wood charcoal to secure a Wood Charcoal Transport Permit, which will only be effective per shipment from point to point and shall be accompanied by the original copies of the permit and Official Receipt/Sales Receipts/Acknowledgement Receipts.
However, the movement of wood charcoal within municipalities/cities "shall not be required of WCTP."
It also calls for the use of improved and efficient charcoal kilns that minimizes the environmental impacts of charcoal production.
The Forest Management Bureau, in collaboration with the Ecosystems Research and Development Bureau, Environmental Management Bureau, and the Forest Products Research and Development Institute of the Department of Science and Technology will provide technical assistance in the setting up and simulation of such structure, within one year after the approval of the order.
AUTHOR PROFILE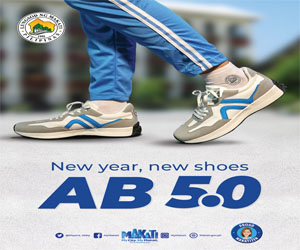 Provincial
SHOW ALL
Calendar