DENR to marine vessel owners: Comply with the summons or face charges
Charges will be filed against owners of the marine vessels docked in the shipyards of Navotas fish port once they fail to comply with the summons that the Department of Environment and Natural Resources (DENR) will send to them.
This was the warning issued by Benny Antiporda, DENR Undersecretary for Solid Waste Management and Local Government Units Concerns, saying that the summon will be issued against them to explain why they should not be charged for polluting the ocean.
"We will summon the respective owners of the shipyard in Navotas area. Of course, within the Manila Bay area where there are established shipyards, we will also get their attention and ask for their support in our campaign to address the pollution in Manila Bay," Antiporda said.
He also said that if the owners will not abide by the orders of the DENR, the agency will be left with no choice but to file charges against them.
Antiporda together with the Philippine Coast Guard (PCG) and Philippine National Police-Maritime Group (PNP-MG) conducted a joint inspection on the marine vessels docked in Navotas fish port and the batil or wooden cargo vessels in Delpan, Port Area, Manila last Friday.
PCG National Capital Region-Central Luzon (NCR-CL) Commodore Leovigildo Panopio, PCG NCR-CL spokesperson Lieutenant Michael John Encina, and personnel of PNP-MG under the leadership of Director Police Brig. Gen. John Mitchell Jamili assisted in the operation.
"We are strengthening the coordination and cooperation of the (Philippine) Coast Guard, (PNP) Maritime Group, and DENR to fully enforce the laws that will really protect our oceans," Antiporda stressed.
Antiporda, who is also the head of the Manila Bay Anti-Pollution Task Force, visited the shipyards in Navotas fish port where large marine vessels undergoing repair and maintenance are parked.
He said that the wastewater coming from the shipyard could include toxic compounds and may cause harmful effects to the ocean particularly the marine organisms.
"There is no clear protection for our oceans from what we have seen in the shipyards that we have visited," Antiporda pointed out.
"When it rains, the rust removed from the vessels will go directly to the ocean, thus contaminates the water," he added.
Meanwhile, Antiporda also met with the captains of the batils docked at Delpan Port Area in Manila, which transport cargo to and from Palawan, to discuss the crew's wastewater and solid waste management system.
"Despite our campaign to clean our oceans, if the sea vessel operators will not help in this endeavor, we will not be able to clean it up," Antiporda said.
The DENR-Environmental Management Bureau has conducted water sampling in Navotas Fish Port to find out if chemical components, such as lead, iron, and copper, are present in the waters near the shipyards.
They also took water samples in Delpan Port to assess the water quality in the area based on its fecal coliform content.
AUTHOR PROFILE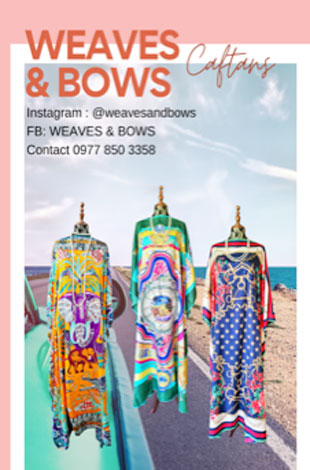 Nation
SHOW ALL
Calendar