 DÉJÀ VU for Senator Bato, Carlos
THERE was some sort of 'Déjà vu' at Camp Crame on Monday morning when Senator Ronald 'Bato' dela Rosa and PNP chief, General Dionards Carlos held a brief press conference,. I told this to myself as I snapped a picture of the two while being surrounded by TV cameras.
This has happened before so many times when dela Rosa was still the PNP chief and Carlos of PMA Class 1988 was his spokesperson and chief of the PNP Public Information Office. The picture of the two standing side by side in front of the press evoked pure good memories.
I've seen this before, I said. Nearly four years after he retired and became a Senator of the Republic, dela Rosa, the 1st of the four members of PMA Class 1986 to lead the police force, was again talking while his former spokesperson is listening to him, already the Chief,PNP, the 7th to be designated by President Duterte.
Gen. Carlos actually became the 4th PNP spokesman to become the head of the PNP, the 1st being General Art Lomibao of PMA Class 1972, followed by Gen. Nick Bartolome of PMA Class 1980 and the last Gen. Dindo Espina of PMA Class 1981.
I again will call it destiny. When he was still the PNP spokesperson, Gen. Carlos is known for being 'undermined' by a few members of the press who never had an inkling that he will rise to the top, owing to his service reputation, integrity, performance and loyalty to the country.
Last November, he surprised so many officials, a number of his past bashers in the media included, when President Duterte named him as the successor of now senatorial candidate, Gilor Eleazar. Nobody really can't put a good man down.
When he spoke during the 31st PNP Founding Anniversary, Sen. dela Rosa called on all police commanders across the country to just follow orders from Gen. Carlos and the Commission on elections and they won't go astray.
"Si PNP chief, Gen. Carlos at ang Comelec lang ang sundin ninyo," Sen. dela Rosa told the police force barely 13 weeks before the May 9 national and local elections. The former PNP chief was referring to the need for the police force to remain its apolitical stand during the election.
"Very crucial ang PNP sa eleksiyon kaya hindi dapat magpagamit sa magkabilang kampo ang mga Provincial Directors, ang mga Chiefs of Police," he said. The 'Pulis Probinsiy' from Davao City said it is a fact that a chief of police siding with one candidate may do something that will benefit the latter to the chagrin of their rival or rivals.
"Pag mag-checkpoint lang ang pulis sa isang lugar para hindi makapag-kampaya ng maayos ang kalaban kandidato, wala na," he said. Sen. dela Rosa said a chief of police or a provincial director who is also under the 'payroll' of a candidate will do nothing that will offend his benefactor. "Hawak na sila sa ilong ng mga kandidatong ito pag ganun ang mangyayari, wala na silang independence," he emphasized.
Gen. Carlos had maintained their non-partisan stand during the election and said that since last January 8, a total of 38 new Provincial Directors, City Directors and Chiefs of Police in Metro Manila have been designated to their new posts.
Gen. Carlos as early as last year had said that police provincial and city directors as well as chiefs of police in Metro Manila who have been in their posts for more than one-year already will be replaced in line with their effort to ensure their apolitical stand ahead of the May 9 national and local elections.
Following his rotation policy, Gen. Carlos said that the following have been named to their new posts effective last January 8: Colonel Julius Suriben (Ilocos Norte); Col. Emil Tumibay (Batanes); Col. Julio Go (Isabela); Col. Rommel Velasco (Bataan); Col. Diosdado Fabian (Angeles City); Col. Carlito Grijaldo Jr. (Olongapo City); Col. Jess Mendez (Nueva Ecija); Col. Rommel Ochave (Bulacan);
Col. Reynante Cabico (Mindoro Oriental); Col. Roberto Bucad (Puerto Princesa City); Col. Byron Tabernilla (Albay); Col. Benjamin Balingbing Jr. (Catanduanes); Col. Rolly Albaña (Masbate); Col. Nelson Pacalso (Naga City);
Col. Crisaleo Tolentino (Aklan); Col. Alexander Mariano (Antique); Col. Richard Baluis (Guimaras); Col. Adrian Acollador (Iloilo); Col. Leo Pamittan (Negros Occidental); Col. Winston de Belen (Capiz); Col. Robert Lingbawan (Siquijor); Col. Ernesto Tagle (Cebu City);
Col. Edwin Balles (Leyte del Norte); Col. Arnulfo Tadefa (Northern Samar); Col. Richard Saavedra (Samar); Col. Alexander Lorenzo (Zamboanga City); Col. Domarie Albarico (Zamboanga del Sur); Col. Eufronio Obong Jr. (Misamis Occidental); Col Giuseppe Geralde (Davao del Sur); Col. Harold Ramos (North Cotabato); Col. Paul Bometivo (General Santos City)
Col. Helson Walin (Agusan del Norte); Col. Renato Mercado (Surigao del Norte); Col. Pedro Martirez Jr. (Basilan); Col. Maly Cula (Abra); Col. Peter Tagtag Jr. (Kalinga); Co. Angel Garcillano (Muntinlupa City); Col. Robert Baesa (Taguig City); and Col. Jaime Santos, who used to be the Nueva Ecija police director, now the Las Piñas City police chief.
Gen. Carlos has ordered his officials to continue identifying and transferring their personnel with relatives gunning for elective posts in their areas of responsibility to prevent them from engaging in partisan politics.
The order is to reassign concerned police officers and men outside cities, municipalities and provinces where their relatives are seeking elective posts. As I have written before, Camp Crame has cited previous instances in which it received complaints about policemen who actively campaigned for their relatives and intervened on their behalf.
Although some of the allegations were found to be false, the PNP leadership decided to issue the directive to prevent perceptions and even suspicions that its members are engaging in partisan political activities especially at the local level.
Gen. Carlos said that in keeping with their non-partisan stand, they are replacing the following: First, those who have relatives up to the 4th degree of consanguinity/affinity who are seeking elective posts in their areas of responsibility. Second are commanders who have served a two-year tour of duty in their posts within the election period.
Last but not the least are PNP officers and men who are closely related to retired PNP and Armed Forces officers who are running for elective positions in their areas of responsibility and are known for having close association with the candidates in the past.
AUTHOR PROFILE
Opinion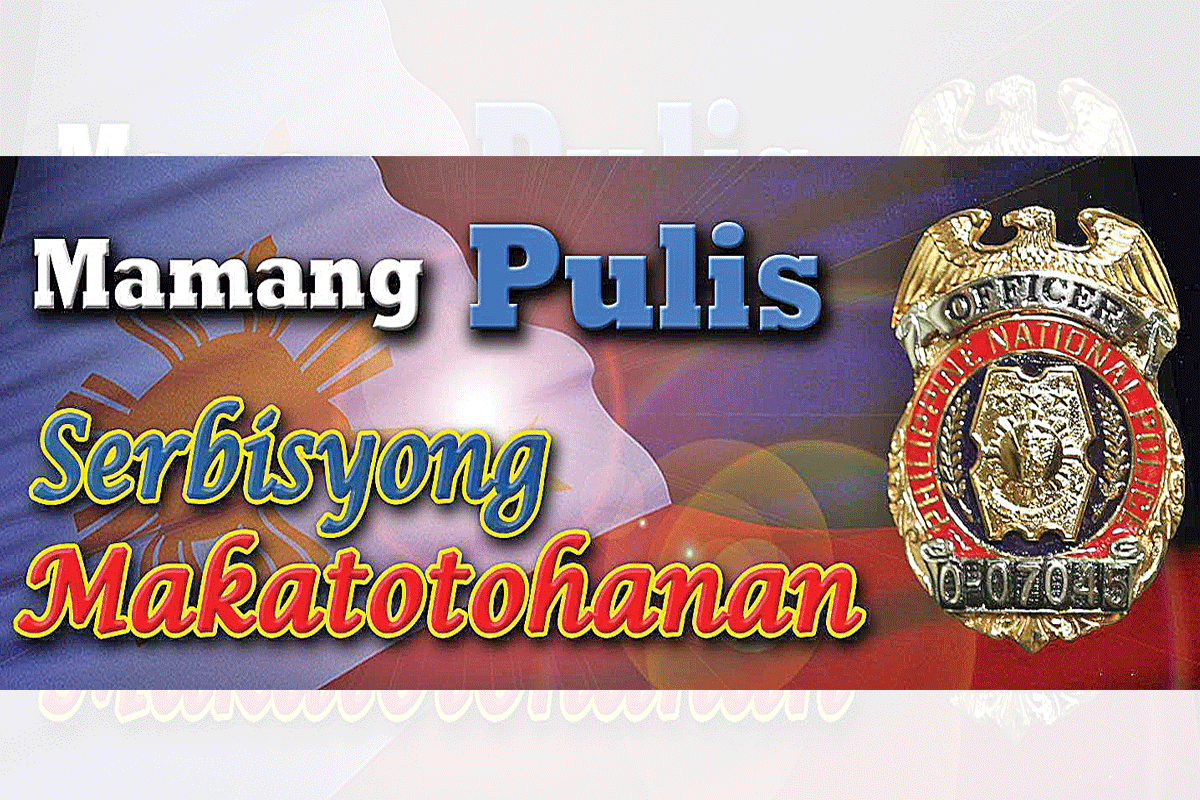 SHOW ALL
Calendar