Dear President BBM
EXACTLY seven months ago today, I wrote about the seven leading presidential candidates for this year's national elections and raised several questions about sports.
And now that President-elect Ferdinand "Bongbong" Marcos, Jr. is set to be proclaimed as the country's 17th president after getting more than 31 million votes during the elections two weeks ago, these questions bear repeating.
Sports, after all, is a way of life for the Filipinos.
So, if I could spend a few minutes with President BBM despite his busy schedule, here are some of the questions I'd like to ask him:
— First, what do you think about the state of Philippine sports?
— What do you think should be done to raise it to world-class level?
— Regardless of the tight national budget, how much money are you willing to spend for sports development? Should the present budget be bigger or smaller
— What do you think about RA 6847, or the law that created the Philippine Sports Commission (PSC) in 1990? Who do you think should lead it during your watch?
— What can you say about the Games and Amusements Board (GAB) and its role of supervising and regulating professional sports in the country? Do you agree with the plan to create a separate body: Philippine Boxing and Combat Sports Commission (PBCSC)?
— What can you say about government intervention in sports? Do you completely agree with the Olympic charter prohibiting it?
— Do you agree that mass-based sports and elite sports should not compete with one another?
— What do you think about the still- unliquidated financial assistance of some NSAs? Do you plan to bring them to court after consultation with the PSC and Commission on Audit?
— Are you in favor of getting naturalized athletes and tapping them to represent the country? How about hiring foreign coaches?
— Have you ever played sports during your younger days? What is your favorite sport?
— Who is your favorite athlete?
Briefly now, tell me what you think when I mention the following sports personalities:
— Manny Pacquiao the boxing champion.
— Philippine Sports Commission (PSC) chairman William "Butch" Ramirez.
— Philippine Olympic Committe (POC) president and now Tagaytay City Mayor Abraham "Bambol" Tolentino.
— Games and Amusement Board (GAB) chairman Abraham "Baham" Mitra.
— International Olympic Committee (IOC) official Mikee Cojuangco-Jaworski.
— Former Gintong Alay head Michael Keon.
— San Miguel Corporation head and well-known sports patron Ramon S. Ang.
— PLDT/Smart Communications head and noted sports patron Manny V. Pangilinan.
— Basketball legend Robert Jaworski.
— Tokyo Olympic gold medalist Hidilyn Diaz.
— Filipino-American chess champion Wesley So
— Filipino-Japanese golf champion Yuka Saso.
— Over-staying and under-achieving sports leaders.
I am sure our President BBM will find time to address these issues about sports once he settles down at Malacañang.
After all, sports and politics have gone hand in hand from the very beginning.
* * *
Again, congratulations to some of our friends from the sports community who were voted to various positions during the May 9 national elections.
Among them are Philippine Olympic Committee president Bambol Tolentino (Mayor, Tagaytay City); Migs Zubiri (Senator); Eric Buhain (Congressman, Batangas); Richard Gomez (Congressman, Ormoc); Franz Pumaren (Congressman, Quezon City); Matthew Manotoc (Governor, Ilocos); .Vergel Meneses (Mayor, Bulacan); Francis Zamora (Mayor, San Juan); Albee Benitez (Mayor, Bacolod); Dodot Jaworski (Vice Mayor, Pasig); James Yap (Councilor, San Juan), Paul Artadi (Councilor, San Juan), Don Allado (Councilor, San Juan); Dondon Hontiveros (Councilor, Cebu); Atty. Rebo Saguisag (Councilor, Makati) and Charo Soriano (Board Member, Tuguegarao).
For comments and suggestions, e-mail to edandaya2003@yahoo.com
AUTHOR PROFILE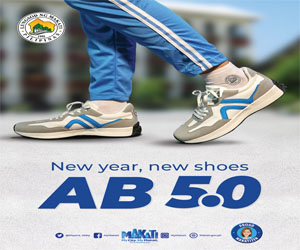 Opinion
SHOW ALL
Calendar