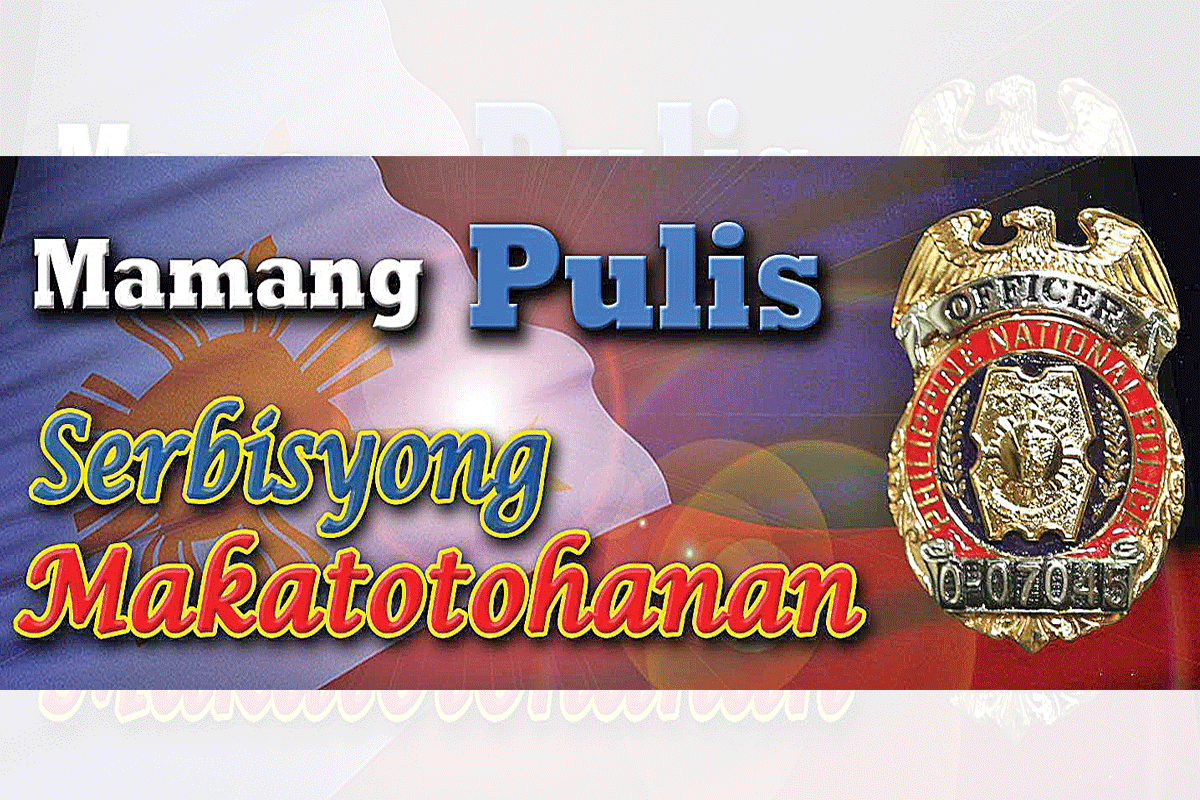 Danao wants smooth transition of power amid more aggressive drive vs drugs, crime
WITH seven weeks to go before President Rodrigo Duterte ends his six-year term, his 8th choice to head the 225,000-strong Philippine National Police (PNP), Lieutenant General Vicente D. Danao Jr. wants his men to continue a more aggressive campaign versus illegal drug trafficking and abuse focusing on the drug supply and drug reduction programs of the force while ensuring a smooth transition of power to President-elect Ferdinand 'Bongbong' Marcos Jr.
The member of Philippine Military Academy (PMA) 'Sambisig' Class of 1991 succeeded newly-retired General Dionardo B. Carlos when he was designated by President Duterte as Officer-in-Charge of the national police four days before the May 9 national and local elections.
Lt. Gen. Danao, known as a 'man of few words whose actions speak for himself' earlier warned politicians that they will face the full force of the law if they will be found violating Comelec rules and regulations.
He has made history as the head of the PNP tasked to ensure the orderly and peaceful May 9 polls and protect the vote of the people by going after all violators of the Omnibus Election Code until the end of the election period on June 8. Last Monday's polls went on record as the most peaceful in recent history.
As PNP-OIC, Lt. Gen. Danao is bent on further improving the PNP efforts to fight criminality, the illegal drug trade and corruption as well as ensure an honest-to-goodness 'reward and punishment' program in the force in the next 51 days.
Records showed that nearly 11.8 tons of shabu worth P76.17 billion have been seized by Duterte government agents led by those from the Philippine Drug Enforcement Agency and the PNP from July 1, 2016 to last March 31
The latest RealNumbersPH said that during the period, authorities conducted 233,356 anti-illegal drug operations which led to the arrest of 336,796 suspects. A total of 6,241 armed suspects also died during those anti-drug operations, majority of them in shootouts with undercover officers.
During the period, a total of P88.83 billion worth of shabu, its chemical precursors and other essential elements and laboratory equipment as well as cocaine, Ecstasy and marijuana leaves were confiscated, majority of them destroyed already.
Lt. Gen. Danao and his men from the Manila Police District, Police Regional Office 4-A in Calabarzon and the National Capital Region Police Office (NCRPO) in Metro Manila which he all previously commanded played a significant role in the successful war on drugs.
PDEA chair, Director. General Wilkins M. Villanueva said that apart from the huge volume of shabu otherwise known as the 'poor man's cocaine,' also hauled by the government during the period were 530.24 kilos of cocaine; 163,295 pieces of Ecstasy tablets and pills and over 10 tons of cannabis plants, seedling and bricks.
The PDEA chief said a total of 1,111 secret drug dens and 19 clandestine shabu laboratories were also dismantled by the government authorities during the period.
He added that a total of 14,888 'high-value targets' were also arrested during the past five years and nine months. They include 360 foreign nationals, 400 elected officials, 126 uniformed personnel, 527 government employees, 4,030 'target-listed personalities,' 797 drug group leaders/members, 78 armed group members, 1,619 drug den maintainers, 295 wanted-listed personalities and 24 celebrities/Professional Regulations Commission license holders
Also arrested as a result of 'high-impact operations' during the period were 6,632 suspects.
Overall, Villanueva said 1,053 government works were arrested for their involvement in illegal drug activities since 2016.
The government has already destroyed 8,176.81 kilograms of confiscated shabu, nearly 4.226 tons of marijuana, 21.93 kilograms of Ecstasy, 534.20 kilos of cocaine and 3.483 kilograms of other prohibited drugs, the official said.
The government's war on drugs since 2016 also led to the rescue of 4,307 children involved in illegal drug activities, Villanueva said.
They include 987 minors who were found in possession of dangerous drugs, 2,532 for drug pushing activities, two for acting as 'runners' of syndicates, 522 for drug use, 1 for acting as an employee of a raided drug den, three for involvement in marijuana cultivation, 234 for visiting a drug den, 9 from being drug den maintainers and 17 for acting as drug dive employees.
Since 2016, the government has also declared 24,766 barangays as already 'drug-cleared' with 10,704 yet to be cleared based on parameters set by the Dangerous Drugs Board and the PDEA.
Another 6,575 barangays have been considered 'drug unaffected/drug-free.'
The PDEA and the PNP have further boosted their partnership in conducting a 'less bloody drug war' amid the many challenges confronting them.
PNP-DEG ACCOUNTS FOR OVER P612-M WORTH OF SHABU, OTHER DANGEROUS DRUGS
Over P612 million worth of shabu and other prohibited drugs have been seized by agents of the Philippine National Police Drug Enforcement Group (PNP-DEG) headed by Brigadier Gen. Randy Q. Peralta since last February 17 as it continues to mount an aggressive war on narcotics.
The prohibited drugs were confiscated as a result of 193 operations including 67 buy-busts and service of 149 search warrants for violation of Republic Act 9165 or the Comprehensive Dangerous Drugs Act of 2002 which led to the arrest of 219 drug personalities, majority of them 'high-value targets' in the country and the killing of three others in gunbattles that marred the conduct of the stings.
Under Brig. Gen. Peralta, the PNP-DEG over the past 11 weeks have accounted for 80.8 kilograms of shabu, 440 banned nitrazepam tablets, over 198,000 pieces of fully-grown marijuana plants and seedlings and more than three kilograms of dried cannabis leaves and stalks.
The major PNP-DEG-led operations during the period include a buy-bust operation along the Batasan-San Mateo Road in Batasan Hills, Quezon City last February 27 which led to the seizure of two kilos of shabu worth P13.6 million; a sting in Bgy. Maasin in Zamboanga City last Feb. 25 which netted four kilos of the so-called 'poor man's cocaine' valued at P27.2 million;
An interdiction operation in Mindanao Avenue, Q.C. last March 23 which resulted in the confiscation of 50 kilograms of shabu worth P340 million; and a buy-bust operation in Bacoor City in Cavite last April 25 which led to the recovery of 200 kilos of the same prohibited drugs valued at P136 million;
Apart from being the lead unit in the PNP's drug supply reduction program, the PNP-DEG is also vastly involved in a massive drug demand reduction program across the country.
"We are on a mission to ensure that former drug patients who have undergone rehabilitation thru the help of the government will really turn out to be productive citizens of the country and will be the role models of what a truly reformed former drug abuser is," Brig. Gen. Peralta, a member of PNP Academy Class 1993 told the Journal Group.
The official said they are partnering with different government agencies and other stakeholders to ensure that former drug patients will be able to acquire technical skills that will allow them to earn a living in order to provide for their families.
PNP-DEG instructors are also providing lectures on drug awareness in different parts of the country including communities and schools. The unit also regularly monitors the activities of Barangay Anti-Drug Abuse Councils and during the period has visited nearly 1,200 barangays, 361 of them declared as unaffected by drugs while the rest are either 'moderately or lightly' affected.
AUTHOR PROFILE
Opinion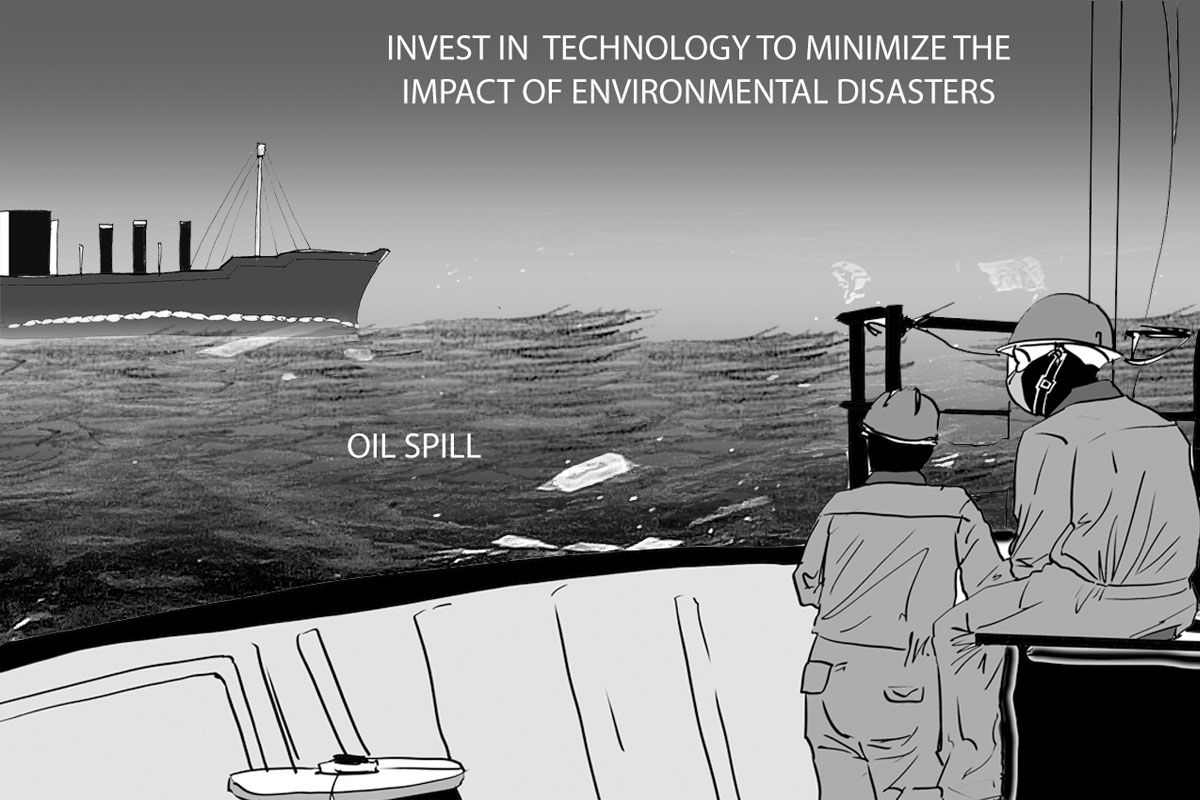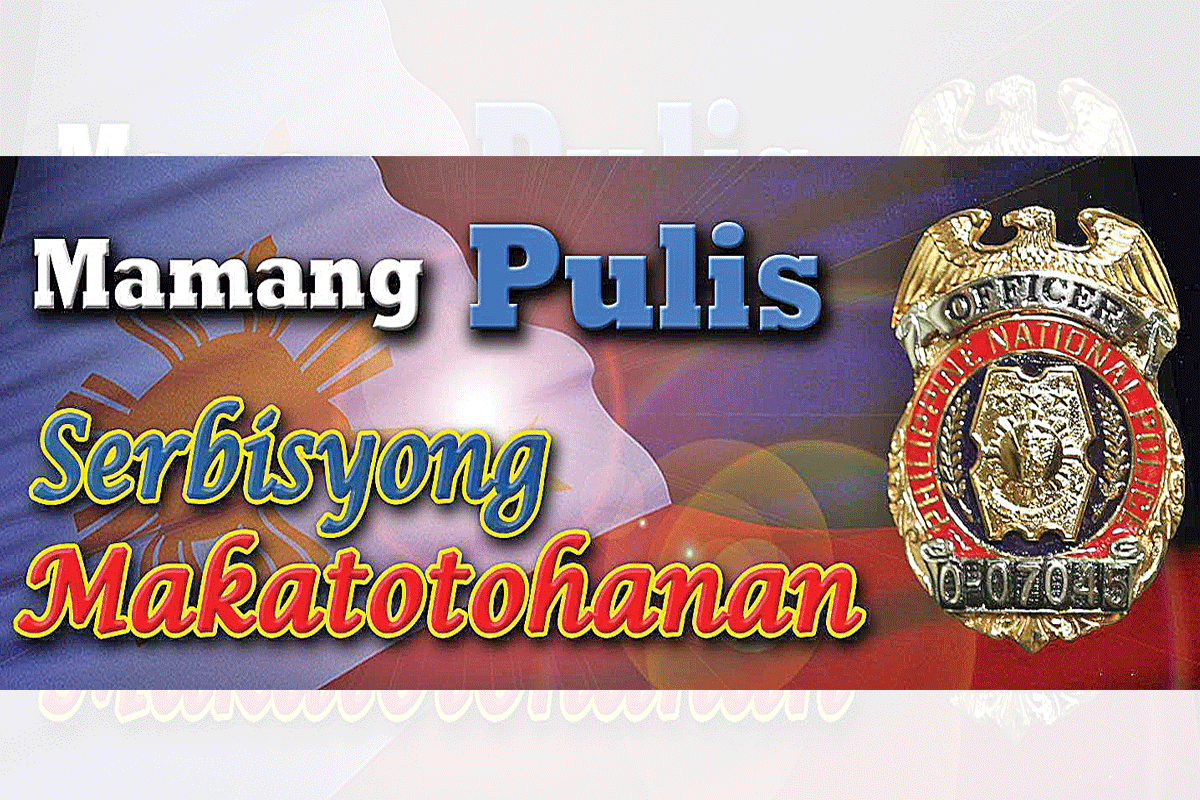 SHOW ALL
Calendar