Danao recognizes top NCRPO personnel
THE National Capital Region Police Office (NCRPO)recognized all its personnel who have shown exemplary performance in their line of duty during the Monday flag raising and awarding ceremony on October 4, 2021 in Camp Bagong Diwa, Bicutan, Taguig City.
PMGen. Vicente D. Danao cited the following personnel for their exceptional meritorious service:
PBGEN BENJAMIN CASUGA ACORDA JR, the incumbent Deputy Regional Director for Administration for his exceptional and meritorious service as task force commander, NCRPO RASCOTF;
PBGEN JON ARANDIA ARNALDO, Deputy Regional Director for Operations for his exemplary performance in overseeing and monitoring the operational aspects of the deployment in the Entire National Capital Region;
PCOL JULIUS CALIMA SURIBEN, CHIEF, RCADD for being an active performer in the NTF-ELCAC programs that significantly contributed to the successful implementation of the programs and activities , NCRPO-wide;
PCOL LUIS MARIA TIBLE PASCUAL, Chief, ROD for his contribution in the successful implementation of the quarantine rules throughout the National Capital Region;
PMAJ RYAN JAY ELIAB ORAPA, CHIEF, RDEU for his unwavering commitment and high sense of dedication to duty as anti-illegal drug crusader;
PMAJ BENJAMIN B CALUGTONG, JR, RFSO-16; PMAJ ANA LOWRENCE E SIMBAJON, RCD; PMAJ EROL T ALEJO, JR, RFSO-16 and Pat PAULA A LLANTERO, RCD for exemplary and outstanding performance rendered and ably assisting the Chief, RCD who is principally responsible in the fiscal and financial management of the entire National Capital Region Police Office;
PCPT MOISES FERNANDO M REYES as performer on LOI BAWI wherein he was able to recover two hundred seventy-eight (278) issued firearms of personnel who have gone awol/dismissed, and /or suspended;
PCPL Edwin Villanueva Mago, Jr of Sub-station 9, Taguig City Police Station for his bravery during an armed encounter on October 1, 2021 which resulted in the arrest of one of the suspects for violation of RA 9165 and recovery of vital pieces of evidence to establish the case.
On the other hand, different units were also awarded for being adjudged as Special Award (Unit Category) during the 120th Police Service Anniversary. Among the awardees were:
REGIONAL PERSONNEL AND RECORDS MANAGEMENT DIVISION under the leadership of PCOL WILSON C ASUETA, CHIEF, RPRMD for their significant contribution in the effective management of PNP uniformed and non-uniformed personnel of NCRPO;
The REGIONAL LOGISTICS AND RESEARCH DEVELOPMENT DIVISION under the leadership of its Chief PCOL DARIO M MENOR, RLRDD for ably assisting the Regional Director, NCRPO to ensure that adequate logistical requirements are acquired and issued to the field units so as to deliver the necessary public safety services to Metro Manila proficiently;
The REGIONAL COMPTROLLERSHIP DIVISION under the helm PCOL JOEL L DE MESA CHIEF, RCD for being responsible in the fiscal and financial management of the entire National Capital Region Police Office.
The REGIONAL INVESTIGATION AND DETECTIVE MANAGEMENT DIVISION under the leadership of PCOL MOISES O VILLACERAN, JR, Chief, RIDMD for his invaluable contribution in evaluating and filing administrative and criminal complaints against NCRPO personnel who failed to live up to the standards and for facilitating 30 various investigation trainings;
THE REGIONAL LEARNING AND DOCTRINE DEVELOPMENT DIVISION under PCOL REX ARVIN T MALIMBAN Chief, RLDDD for the strict implementation of doctrines and policies through education and trainings among NCRPO PNP personnel;
THE REGIONAL PLANS AND STRATEGY MANAGEMENT DIVISION under PCOL JESSIE B TAMAYAO CHIEF, RPSMD for effectively formulating the strategic plans; and cascade, monitor, and evaluate its implementation;
THE REGIONAL INFORMATION COMMUNICATION TECHNOLOGY MANAGEMENT DIVISION under PCOL ROLANDO M BALASABAS Chief, RICTMD responsible in IT development management to ensure the smooth flow of reliable, secure and quality information system;
THE REGIONAL MOBILE FORCE BATTALION under PCOL LAMBERT A SUERTE FORCE COMMANDER, RMFB for their untiring services rendered IN THE CONDUCT OF COUNTER-TERRORISM which led to the arrest/neutralization of top most wanted personalities not only within NCRPO but NATIONWIDE; and THE REGIONAL SPECIAL OPERATIONS GROUP led by PLTCOL MELVIN RIATAZA MONTANTE, CHIEF, RSOG for their unstoppable anti-criminality operations that resulted in the decrease of crime rate in the whole NCRPO.
PMGEN DANAO congratulated the awardees and acknowledged their contribution to the continuous success of the Region. "I would like to commend and congratulate all the officers ands personnel of Team NCRPO. Patuloy nating iwagayway ang bandila ng buong NCRPO. Bilang mga pulis patuloy tayong magbigay ng Serbisyong TAMA: TApat, may tapang at MAlasakit para sa ating mga kababayan," he said.
A Staff Conference was also held immediately after the ceremony at the NCRPO Hinirang Multi Purpose Hall, presided by no less than RD DANAO to evaluate the current situation in NCR, learn from the lessons of the past for further improvements, plan out programs and activities for NCRPO in the coming days, and reiterated to team NCRPO to just continue the good deeds and work that they have been doing. Francis Naguit & Jon-jon Reyes
AUTHOR PROFILE
Metro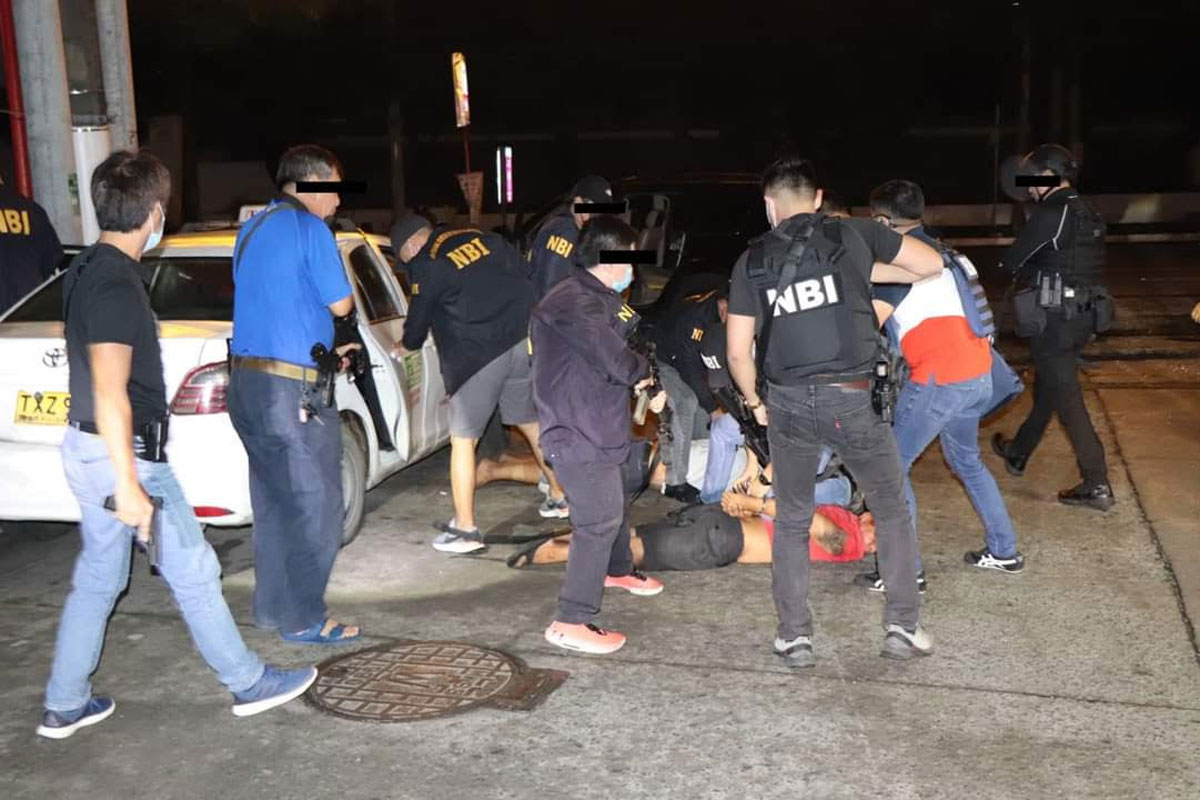 SHOW ALL
Calendar