Danao proud of NCRPO-MPD teams; BI-FSU under Sy nabs wanted Korean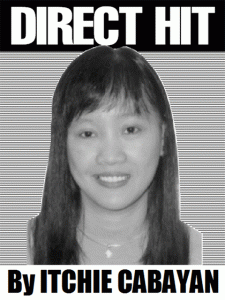 NATIONAL Capital Regional Office (NCRPO) chief MGen. Vicente Danao, Jr. was full of pride as he congratulated the joint team from the NCRPO and the Manila Police District under PBGen. Leo Francisco for the seizure of some 500 grams of shabu worth P3.4 million during a buy-bust in San Andres Bukid, Manla.
Five suspects were nabbed by the joint police team composed of the NCRPO and members of MPD-Station 6.
The principal suspect was identified as Princisita Baybayon,35. Her brother Dante, 30; Jessica Balabis, 29,; Eva Mabulay, 59 and Lester Ferrer, 35 were also nabbed as cohorts. All of them are residents of 2502 Granate St., Barangay 766 Zone 83, San Andres Bukid.
Danao's report stated that the operation was conducted at around 8:30 p.m. with Princisita as the principal target.
When Baybayon took the money and handed over the drugs to the poseur-buyer, he was nabbed. Also recovered was a .45 cal. gun said to be owned by Dante.
According to Danao, the operation is one solid proof that the PNP is not relaxing its anti-illegal drugs campaign even in the middle of the pandemic.
He congratulated the joint team for the big haul and said they are an exempliciation of the NCRPO's guiding principle, which is "Serbisyong TAMA:TApat, may tapang at MAlasakit para sa kapakanan ng sambayanang Pilipino."
***
Bureau of Immigration-Fugitive Search Unit (BI-FSU) operatives nabbed a male Korean national wanted in his country for alleged involvement in illegally setting up gambling places and prostitution.
In his report to BI Commissioner Jaime Morente, BI-FSU officer-in-charge Rendel Ryan Sy said the operation was conducted on Wednesday in coordination with Major Yoon Jongtak of the Korean National Police and SG Herminia Lingad at No. 22-10 Gumamela St., Timog Park Subdivision in Angeles City, Pampanga.
Sy identified the Korean as Lee Jongdae, 38, who is said to be an undocumented alien who poses risk to public safety and security being a fugitive from justice as per official communication from Consul Seung Whan of the Embassy of the Republic of Korea in Manila.
Lee, he stated, is a fugitive from Korea with an outstanding warrant of arrest issued against him by the Cheongju District Court on December 3, 2018 for the crime of setting up places for gambling in Violation of Article 247 of the Criminal Act of the Republic of Korea.
It was learned that Lee's passport has already been revoked by the Korean authorities, thus making him an undocumented, undesirable and overstaying alien.
Sy reported that during the course of implementing the mission order against Lee, the BI agents came across two other Korean nationals who were manning their work stations at the area of operation.
They were identified as Kim Dongheon, 39 and Sun Dong Ho, 32. Kim was found to be undocumented while Sun, based on subsequent verification, was found to have an outstanding warrant of arrest for sexual exploitation-prostitution and his passport is soon to be revoked, as per Major Yoon Jongtak.
Sys said that Kim is a 9g visa holder with a different petitioner as declared in the alient certificate of registration-ICard database.
The said Koreans were turned over to the BI warden facility after booking and documentation at the BI main office.
It's good that Sy had been put to replace Bobby Raquepo, whose demise came as a big blow to the BI due to his numerous accomplishments.
Sy can effectively handle the unit having been by Raquepo's side from the very beginning of the latter's stint at the BI-FSU.
***
Jokjok (from Aileen Gonzales of Marikina City)— Tukmol: Sino sa inyo ang matapang? Lumabas!/Siga: Ako, matapang ako! Bakit may problema ka?? Ha??/
Tukmol: Wala po Sir, survey lang ho. O ngayon, yung mga duwag naman ang lumabas! ***
Direct Hit entertains comments, suggestions or complaints. Please have them emailed to itchiecabayan@yahoo.com or text 0919-0608558.
AUTHOR PROFILE
Opinion
SHOW ALL
Calendar