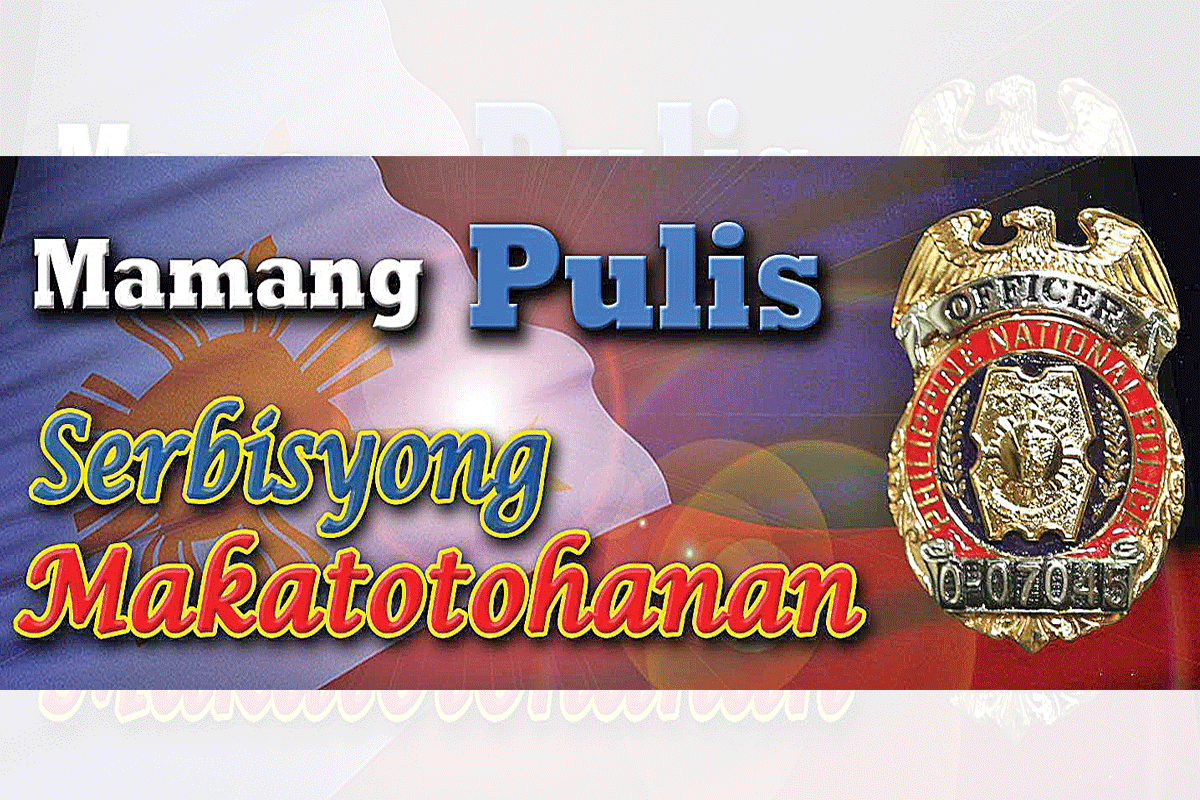 Danao orders men to enforce gun ban until June 8
PHILIPPINE National Police Officer-in-Charge (PNP-OIC), Lieutenant General Vicente D. Danao Jr. yesterday said he has ordered all 17 Police Regional Offices nationwide to continue the strict enforcement of the nationwide gun ban and go after all violators, civilians and law enforcement agents included.
The member of Philippine Military Academy (PMA) 'Sambisig' Class of 1991 issued the directive as the number of gun ban offenders apprehended by the police since last January 9 have already breached the 3,100 mark as of yesterday.
PNP records showed the arrested gun ban violators include 22 policemen, 17 Armed Forces personnel, 51 security guards and nearly 3,000 civilians.
So far, police have already confiscated more than 2,400 firearms composed of at least 77 light weapons, over 2,000 handguns of different calibers, more than 140 gun replicas, more than 2,100 bladed and other deadly weapons, 115 explosives and more than 12,300 assorted live ammunition.
The National Capital Region Police Office (NCRPO) headed by Major Gen. Felipe R. Natividad made the biggest number of apprehensions with over 1,150 followed by the Police Regional Office 4-A in Calabarzon region under Brigadier Gen. Antonio S. Yarra with more than 340.
The PRO7 in Central Visayas headed by Brig. Gen. Roque Edgardo DP Vega came in 3rd with over 330 apprehension followed by the PRO3 in Central Luzon under Brig. Gen. Matthew P. Baccay with nearly 300 arrests.
The PRO6 in Western Visayas headed by Brig. Gen. Flynn E. Dongbo came up at 5th with nearly 200 apprehensions.
The nationwide gun ban ordered by the Commission on Elections (Comelec) took effect on midnight of January 9 and will last until June 8, a month after the May 9 national and local elections.
During the 150-day election period, all firearms' licenses and Permit-to-Carry-Firearms-Outside-of-Residence issued by the PNP to licensed gun-holders are automatically suspended.
Only law enforcement officers in their agency-prescribed uniform and in the official performance of duty are allowed to carry their guns in public.
At the same time, only firearms owners who have been granted a certificate of authority from the poll body's committee on the ban on firearms and security concerns are exempted from the ban.
Violation of the ban is an election offense punishable with one to six years imprisonment, disqualification to hold public office and deprivation of the right to vote.
The Comelec has also prohibited the following during the election period: alteration of territory of a precinct or establishment of a new precinct; transfer or movement of officers and employees in the civil service; use of security personnel or bodyguards by a candidate unless authorized in writing by the commission; organization or maintenance of reaction forces, strike forces or other such forces; and suspension of elective local officials.
Lt. Gen. Danao has reminded his men that exemptions from the gun ban for authorities were not absolute.
"It should be understood that only on-duty police personnel, clearly identified as members of the PNP, are allowed to carry their firearms. Any citizen may report to the PNP any police personnel abusing or violating this rule," he said.
Although the voting has ended, Lt. Gen. Danao has reminded his men manning checkpoints that they are limited to visual searches except when they are authorized by law to conduct further inspection under certain conditions.
One such condition is defiance by a motorist of a security checkpoint which, he explained, may give reasonable ground that the person has committed or is about to commit a crime.
The top cop advised the public that they are not compelled to alight from their vehicles at a checkpoint for physical checks. "They are also not be required to open their glove compartment, trunk and bags," he said.
The PNP leadership has also reminded the public that airguns, airsoft guns and firearm replicas are covered by the nationwide gun ban until June 8 and thus, persons carrying any of such banned items will be arrested and charged in court for violation of the Omnibus Election Code.
Since last January 9 to date, over 140 persons have been apprehended by the police in different parts of the country for carrying gun replicas.
The gun replica-related arrests prompted the PNP leadership to warn the public not to carry firearm replicas and airsoft rifles and pistols on the streets since it is a violation of the Omnibus Election Code that will automatically send them to jail.
Section 2 (b) of Comelec Resolution 10728 provides that "firearm," as defined in existing laws, rules and regulations, shall include airguns, airsoft guns, and replicas/imitations of firearms in whatever form that can cause an ordinary person to believe that they are real.
The PNP said any person including those possessing a permit to carry firearms outside of residence or place of business have been prohibited starting last January 9 to bear, carry or transport firearms or other deadly weapons in public places including any building, street, park, private vehicle, or public conveyance.
Firearm includes airgun while deadly weapons include hand grenades or other explosives.
Firearms or arms also include rifles, muskets, carbines, shotguns, revolvers, pistols, and all other deadly weapons from which a bullet, ball, shot shell, or other missile may be discharged by means of gunpowder or other explosives. The term also includes air rifles except such as being of small caliber and limited range and use as toys. The barrel of any firearm shall be considered a complete firearm, officials said.
On the other hand, Airsoft guns are replica toy guns which shoot low velocity plastic balls by means of spring air. They are considered low-powered and of limited range.
Thus, police are also mandated to confiscate all toy and replica firearms which are replicas of true firearms being sold on the streets amid complaints that they are sometimes being used by criminals specifically holdup artists.
Police in the past have arrested crime offenders including robbers who were found to be in possession of gun replicas.
In other instances, some individuals have also been accosted and jailed for using gun replicas to threaten or intimidate other persons on the streets. Police are particularly under orders to confiscate gun replicas being sold on the streets specifically during Christmas and New Year revelries amid complaints they pose a danger to others.
Lt. Gen. Danao had also warned holders of loose firearms in the country to better surrender their weapons to the police or face the full force of the law as the PNP and the Armed Forces continue to strictly implement a nationwide gun ban to ensure the peaceful holding of the May 9 national and local elections.
In 2021, the PNP's relentless effort to account for loose firearms nationwide resulted in the confiscation, recovery, and surrender of 25,141 small arms and light weapons.
Those operations likewise led in the arrest of 10,503 suspects and the filing of 4,875 cases for violation of Republic Act 10591 or the Comprehensive Firearms and Ammunition Regulations Act of 2013 against the suspects.
The PNP-OIC has also ordered the stepped-up enforcement of the PNP: Oplan Katok aimed at accounting for guns that could be used in the commission of crimes especially during the May elections.
Under the PNP Oplan: Katok, uniformed police officers knock on the doors of gun-holders with expired firearm licenses and request them to renew their permits within a given period under the pain of being subjected to lawful actions in the event they fail to act on the policemen's appeal.
Since the start of the Duterte administration, the PNP has stepped-up its crackdown against loose firearms and gun dealers to arrest gun-related cases in the country while going all-out against dismissed cops who have failed to turn over their issued guns.
AUTHOR PROFILE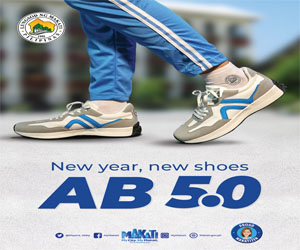 Opinion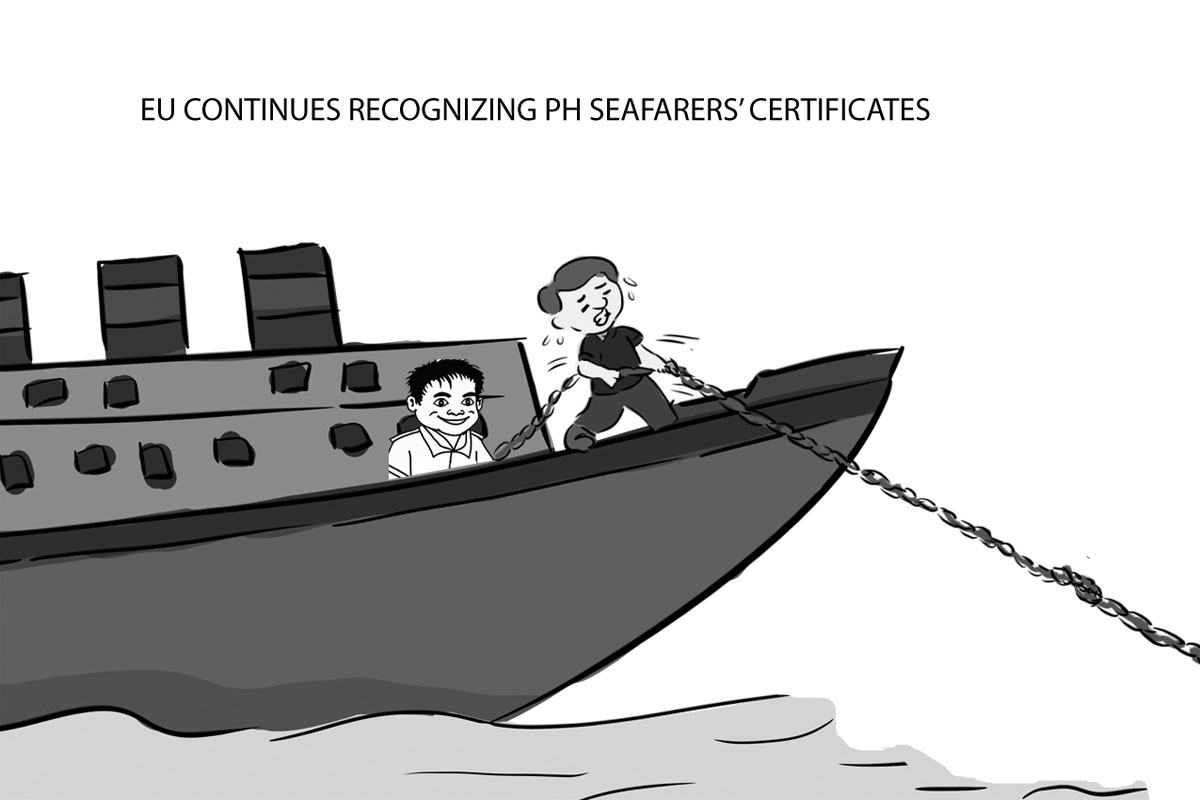 SHOW ALL
Calendar