Daily 12 midnight masses launched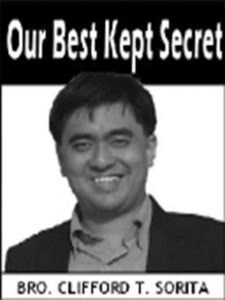 AS a pastoral response to a growing need for spiritual nourishment in this extraordinary times, Radio Veritas (the flagship Catholic Radio Station in the Philippines) has just recently launched a daily 12 midnight on-air and online Eucharistic Celebration via its radio (DZRV 846am) and digital (www.facebook.com/RadyoVeritasPH) platforms. The Holy Eucharist (Holy Sacrifice of the Mass) is our Spiritual Food. It is our Divine "Ayuda" most especially during these difficult times caused by our current COVID-19 Health Crisis.
Most people are health-food conscious. It is important to eat appropriately every day to prevent hunger, weakness, malnutrition, and illness. It is the same with our spiritual life. We need to be spiritual-food conscious if we wish to avoid emptiness, spiritual weakness, vulnerability to temptation, and sickness due to sin. The Mass begins with the Liturgy of the Word. God told the prophet Ezekiel, "Eat what is before you; eat this scroll" (Ez 3:1). God wanted him to devour his word, and God wants us to do the same. Peter accurately observed, "Master, you have the words of eternal life" (Jn 6:68). The second half of the Mass is the Liturgy of the Eucharist. Jesus declared, "My flesh is real food, and my blood true drink" (Jn 6:55). Spiritual malnutrition begins when we go without Word and Sacrament in day-to-day lives.
If prayer is what we need to battle the challenges posed by this pandemic then our Holy Sacrifice of the Mass is our highest form of prayer. If a tiny COVID-19 virus can do this much damage, imagine what a mustard seed of faith can do as we collectively offer each and every Eucharistic Celebration. The Mass is our most important prayer as Catholic Christians. The Church tells us that celebrating the Mass is the "source and summit" of our Christian life. That means that our prayer at Mass gives us strength to overcome all problems that may come our way. So why 12:00 midnight?
First, we NEED TO ADDRESS THE SPIRITUAL NECESSITIES of the Labor Force during the wee hours of the day. As to the online masses available during the day, most parishes would already have readily available Eucharistic Celebrations to choose from but for workers with "night shifts" (most especially Medical Frontline and BPO/Call Center workers) this 12 midnight mass would help address their spiritual needs. According to the Contact Center Association of the Philippines (CCAP) around 70 to 80 percent of Filipinos employed at contact centers now work at graveyard shifts, or that period from 10 p.m. to 6 a.m. The figure is higher than the International Labor Organization (ILO)'s estimate of 42.6 percent of Filipino BPO employees working the night shift. This growing number of Filipinos who are now working at night, partly due to expansion of BPO firms and availability of home-based jobs servicing clients overseas will equally demand that their spiritual welfare is addressed.
Secondly, we PROVIDE A FEEL OF HOME to our Overseas Filipino Workers and Diaspora Filipino Communities Abroad whose time zone limits them to participate in live masses available in the Philippines. Based on the results of the 2019 Survey on Overseas Filipinos, the number of Overseas Filipino Workers (OFWs) who worked abroad at any time during the period April to September 2019 was estimated at 2.2 million. The Commission on Filipino Overseas likewise estimates a total of 2,500,026 registered Filipino Immigrants in various countries abroad. These estimated number shares a common desire to participate in the richness of our Faith. By providing a Eucharistic Celebration they can join "LIVE" (which normally falls within the "wee hours" of our day) within their time zone our OFWs and Filipino Communities Abroad can share online in our Masses and feel at home with a Eucharistic Celebration enculturated with our Filipino Language, Music and Liturgy. This is the Church's effort to make the message of Christ penetrate a given sociocultural milieu (Filipino Masses), calling on the latter to grow according to all its particular values, as long as these are compatible with the Gospel (cf. International Theological Commission, Faith and Inculturation, 1988).
Finally, we AIM TO GIVE SPIRITUAL COMFORT for those sleepless nights caused by personal problems, illnesses and psychological concerns. A natural bodily response to physical and mental stress is one's difficulty or struggle to fall asleep. According to the 2016 Healthy Living Index Survey, Filipinos have one of the highest rates of sleep deprivation in Asia; 46% of Filipinos do not get enough sleep while 32% said they sleep for less than six hours. Hopefully through this daily midnight masses, our compatriots (kababayans) will find solace from their personal battles which could help them find a restful night. By the way, before the Midnight Eucharistic celebration is a radio/online program entitled HELLO FATHER for those who need spiritual direction. All they need to do is to call or text and the priest on that day can attend to their counseling needs prior to the mass.
"The Eucharist brings us the Father's faithful love, which heals our sense of being orphans. It gives us Jesus' love, which transformed a tomb from an end to a beginning, and in the same way can transform our lives. It fills our hearts with the consoling love of the Holy Spirit, who never leaves us alone and always heals our wounds. Every time we receive him, he reminds us that we are precious, that we are guests he has invited to his banquet, friends with whom he wants to dine. And not only because he is generous, but because he is truly in love with us. He sees and loves the beauty and goodness that we are" (Pope Francis).
————————oOo——————————
For any personal comments or suggestions, you may call 0917-4805585 or email me at csorita@yahoo.com.
AUTHOR PROFILE
Opinion
SHOW ALL
Calendar