Culinary tourism a priority, says DoT chief
TOURISM Secretary Christina Garcia Frasco announced that culinary tourism is in the Department's priority list.
Frasco made the statement on Monday evening when she spoke before 100 delegates from 18 countries in the food and beverage (F&B) and hospitality industries, including leaders, professionals, educators, suppliers, Philippine Culinary Cup judges, and competitors from member countries of different Asia-Pacific chefs associations who attended the three-day World Chefs Asia President Forum 2023 held in Pasay City.
"𝘖𝘶𝘳 𝘗𝘳𝘦𝘴𝘪𝘥𝘦𝘯𝘵 𝘍𝘦𝘳𝘥𝘪𝘯𝘢𝘯𝘥 "𝘉𝘰𝘯𝘨𝘣𝘰𝘯𝘨" 𝘔𝘢𝘳𝘤𝘰𝘴, 𝘑𝘳. 𝘦𝘯𝘷𝘪𝘴𝘪𝘰𝘯𝘴 𝘵𝘩𝘦 𝘗𝘩𝘪𝘭𝘪𝘱𝘱𝘪𝘯𝘦𝘴 𝘵𝘰 𝘩𝘢𝘷𝘦 𝘢 𝘱𝘳𝘪𝘮𝘢𝘳𝘺 𝘳𝘰𝘭𝘦 𝘪𝘯 𝘈𝘴𝘪𝘢, 𝘪𝘯 𝘵𝘦𝘳𝘮𝘴 𝘰𝘧 𝘣𝘦𝘪𝘯𝘨 𝘢𝘣𝘭𝘦 𝘵𝘰 𝘳𝘦𝘪𝘯𝘵𝘳𝘰𝘥𝘶𝘤𝘦 𝘪𝘵𝘴𝘦𝘭𝘧 𝘵𝘰 𝘵𝘩𝘦 𝘸𝘰𝘳𝘭𝘥, 𝘯𝘰𝘵 𝘰𝘯𝘭𝘺 𝘰𝘯 𝘵𝘩𝘦 𝘢𝘴𝘱𝘦𝘤𝘵 𝘰𝘧 𝘧𝘶𝘯 𝘢𝘯𝘥 𝘢𝘥𝘷𝘦𝘯𝘵𝘶𝘳𝘦, 𝘣𝘶𝘵 𝘮𝘰𝘴𝘵 𝘪𝘮𝘱𝘰𝘳𝘵𝘢𝘯𝘵𝘭𝘺, 𝘵𝘰 𝘢𝘭𝘭𝘰𝘸 𝘺𝘰𝘶 𝘵𝘰 𝘨𝘦𝘵 𝘵𝘰 𝘬𝘯𝘰𝘸 𝘵𝘩𝘦 𝘩𝘦𝘢𝘳𝘵 𝘢𝘯𝘥 𝘴𝘰𝘶𝘭 𝘰𝘧 𝘵𝘩𝘦 𝘍𝘪𝘭𝘪𝘱𝘪𝘯𝘰𝘴 𝘵𝘩𝘢𝘵 𝘭𝘪𝘦𝘴 𝘪𝘯 𝘰𝘶𝘳 𝘩𝘪𝘴𝘵𝘰𝘳𝘺, 𝘰𝘶𝘳 𝘩𝘦𝘳𝘪𝘵𝘢𝘨𝘦, 𝘰𝘶𝘳 𝘪𝘥𝘦𝘯𝘵𝘪𝘵𝘺, 𝘢𝘯𝘥 𝘰𝘶𝘳 𝘭𝘪𝘷𝘪𝘯𝘨 𝘤𝘶𝘭𝘵𝘶𝘳𝘢𝘭 𝘵𝘳𝘢𝘥𝘪𝘵𝘪𝘰𝘯𝘴, 𝘪𝘯𝘤𝘭𝘶𝘥𝘪𝘯𝘨, 𝘢𝘯𝘥 𝘦𝘴𝘱𝘦𝘤𝘪𝘢𝘭𝘭𝘺, 𝘰𝘶𝘳 𝘤𝘶𝘭𝘪𝘯𝘢𝘳𝘺 𝘵𝘳𝘢𝘥𝘪𝘵𝘪𝘰𝘯𝘴," the Tourism Chief said.
Culinary and gastronomy tourism, Frasco said, plays a significant role in preserving heritage and a country's identity—helping travelers to broaden their understanding of the culture or lifestyle in certain destinations.
"𝘍𝘰𝘳 𝘪𝘯 𝘦𝘷𝘦𝘳𝘺 𝘤𝘦𝘭𝘦𝘣𝘳𝘢𝘵𝘪𝘰𝘯, 𝘣𝘪𝘨 𝘰𝘳 𝘴𝘮𝘢𝘭𝘭, 𝘪𝘯 𝘦𝘷𝘦𝘳𝘺 𝘢𝘤𝘵𝘪𝘷𝘪𝘵𝘺, 𝘸𝘩𝘦𝘵𝘩𝘦𝘳 𝘪𝘵 𝘣𝘦 𝘢 𝘧𝘪𝘦𝘴𝘵𝘢, 𝘧𝘦𝘴𝘵𝘪𝘷𝘢𝘭, 𝘨𝘳𝘢𝘥𝘶𝘢𝘵𝘪𝘰𝘯, 𝘸𝘦𝘥𝘥𝘪𝘯𝘨, 𝘰𝘳 𝘦𝘷𝘦𝘯 𝘢 𝘸𝘢𝘬𝘦, 𝘧𝘳𝘰𝘮 𝘣𝘪𝘳𝘵𝘩 𝘵𝘰 𝘵𝘰𝘮𝘣, 𝘧𝘰𝘰𝘥 𝘪𝘴 𝘵𝘩𝘦𝘳𝘦 𝘵𝘰 𝘨𝘪𝘷𝘦 𝘶𝘴 𝘵𝘩𝘦 𝘤𝘰𝘮𝘧𝘰𝘳𝘵 𝘵𝘩𝘢𝘵 𝘸𝘦 𝘯𝘦𝘦𝘥 𝘣𝘦𝘤𝘢𝘶𝘴𝘦 𝘪𝘵'𝘴 𝘢𝘯𝘤𝘩𝘰𝘳𝘦𝘥 𝘪𝘯 𝘢 𝘥𝘦𝘦𝘱𝘭𝘺 𝘦𝘮𝘣𝘦𝘥𝘥𝘦𝘥 𝘮𝘦𝘮𝘰𝘳𝘺.
𝘈𝘯𝘥 𝘵𝘩𝘦𝘳𝘦𝘧𝘰𝘳𝘦, 𝘐 𝘮𝘺𝘴𝘦𝘭𝘧 𝘸𝘰𝘶𝘭𝘥 𝘭𝘪𝘬𝘦 𝘵𝘰 𝘦𝘹𝘱𝘳𝘦𝘴𝘴 𝘮𝘺 𝘨𝘳𝘢𝘵𝘪𝘵𝘶𝘥𝘦 𝘧𝘰𝘳 𝘢𝘭𝘭 𝘵𝘩𝘦 𝘱𝘢𝘴𝘴𝘪𝘰𝘯 𝘸𝘪𝘵𝘩 𝘸𝘩𝘪𝘤𝘩 𝘺𝘰𝘶 𝘩𝘢𝘷𝘦 𝘱𝘶𝘳𝘴𝘶𝘦𝘥 𝘤𝘶𝘭𝘪𝘯𝘢𝘳𝘺 𝘥𝘦𝘷𝘦𝘭𝘰𝘱𝘮𝘦𝘯𝘵 𝘢𝘭𝘭 𝘰𝘷𝘦𝘳 𝘵𝘩𝘦 𝘸𝘰𝘳𝘭𝘥.
𝘐'𝘮 𝘮𝘰𝘴𝘵 𝘪𝘮𝘱𝘳𝘦𝘴𝘴𝘦𝘥 𝘣𝘺 𝘺𝘰𝘶𝘳 𝘦𝘧𝘧𝘰𝘳𝘵𝘴 𝘢𝘴 𝘸𝘦𝘭𝘭 𝘵𝘰 𝘱𝘳𝘰𝘱𝘢𝘨𝘢𝘵𝘦 𝘵𝘩𝘦𝘴𝘦 𝘤𝘶𝘭𝘪𝘯𝘢𝘳𝘺 𝘵𝘳𝘢𝘥𝘪𝘵𝘪𝘰𝘯𝘴 𝘢𝘮𝘰𝘯𝘨 𝘵𝘩𝘦 𝘺𝘰𝘶𝘵𝘩 𝘵𝘰 𝘦𝘯𝘴𝘶𝘳𝘦 𝘵𝘩𝘢𝘵 𝘵𝘩𝘦 𝘵𝘳𝘢𝘥𝘪𝘵𝘪𝘰𝘯𝘴 𝘰𝘧 𝘺𝘰𝘶𝘳 𝘳𝘦𝘴𝘱𝘦𝘤𝘵𝘪𝘷𝘦 𝘤𝘰𝘶𝘯𝘵𝘳𝘪𝘦𝘴 𝘢𝘳𝘦 𝘤𝘰𝘯𝘵𝘪𝘯𝘶𝘦𝘥 𝘢𝘯𝘥 𝘩𝘰𝘯𝘰𝘳𝘦𝘥," she added.
The LTB Philippines Chefs Association, the premier chefs' association in the Philippines and a national member of the World Association of Chefs' Societies or Worldchefs, organized the event and co-hosted by the Department of Tourism's attached agency, the Tourism Promotions Board Philippines.
During the forum, World Chefs President Thomas Gugler expressed his love for the Philippines, particularly its local cuisine.
"𝘐 𝘭𝘰𝘷𝘦 𝘵𝘩𝘦 𝘗𝘩𝘪𝘭𝘪𝘱𝘱𝘪𝘯𝘦𝘴, 𝘵𝘩𝘦 𝘩𝘰𝘵𝘦𝘭, 𝘵𝘩𝘦 𝘧𝘳𝘪𝘦𝘯𝘥𝘭𝘪𝘯𝘦𝘴𝘴 𝘰𝘧 𝘵𝘩𝘦 𝘱𝘦𝘰𝘱𝘭𝘦, 𝘵𝘩𝘦 𝘸𝘢𝘳𝘮 𝘸𝘦𝘭𝘤𝘰𝘮𝘦, 𝘢𝘯𝘥 𝘵𝘩𝘦 𝘧𝘰𝘰𝘥 𝘪𝘴 𝘨𝘳𝘦𝘢𝘵. 𝘐 𝘭𝘰𝘷𝘦 𝘵𝘰 𝘩𝘢𝘷𝘦 𝘍𝘪𝘭𝘪𝘱𝘪𝘯𝘰 𝘧𝘰𝘰𝘥," Gugler shared.
The World Association of Chefs' Societies or Worldchefs President Thomas Gugler, Worldchefs Continental Director for Asia Director Willment Leong, LTB Philippines Chefs Association President Chef Carlo Miguel, LTB Philippines Chefs Association Vice President James Antolin, DOT Undersecretary Ferdinand Jumapao and representatives from TPB joined the chefs and delegates during the forum.
The World Chefs Asian Presidents Forum, which aims to promote camaraderie among chefs in the Asia-Pacific region, included various activities, such as the presentation of the latest gastronomical trends, sharing knowledge on sustainability practices, conducting culinary education sessions, the launch of the regional e-book, the global chefs challenge, and community outreach in Baseco Port Area, Manila.
Worldchefs is a non-political professional organization dedicated to maintaining and improving the culinary standards of global cuisines through membership education, training, and professional development.
It was founded in October 1928 at the Sorbonne in Paris.
AUTHOR PROFILE
Metro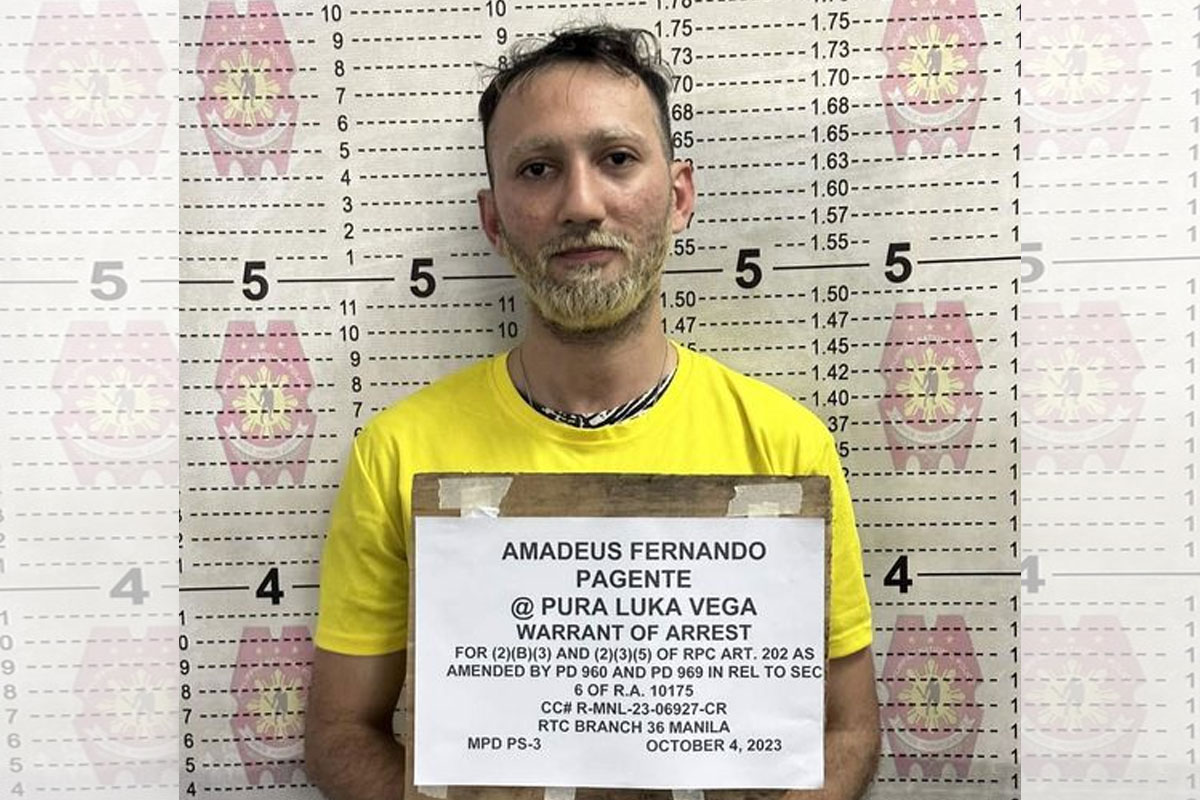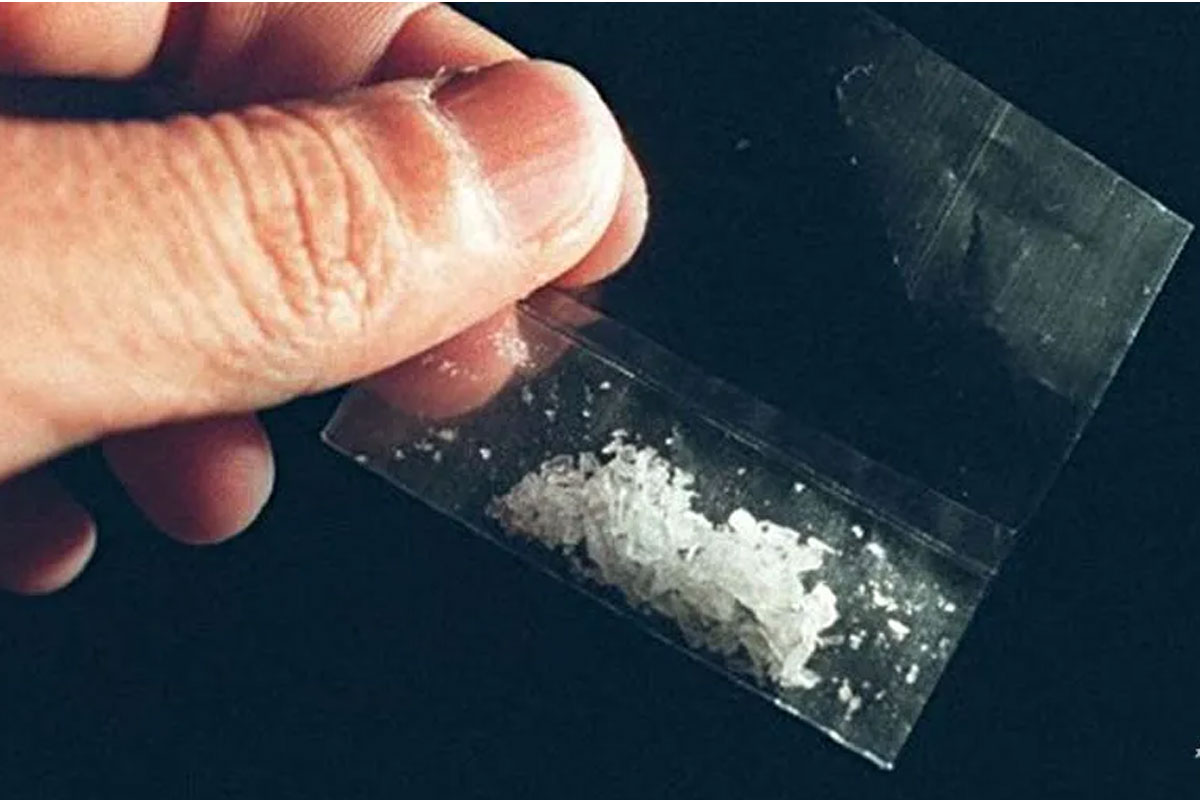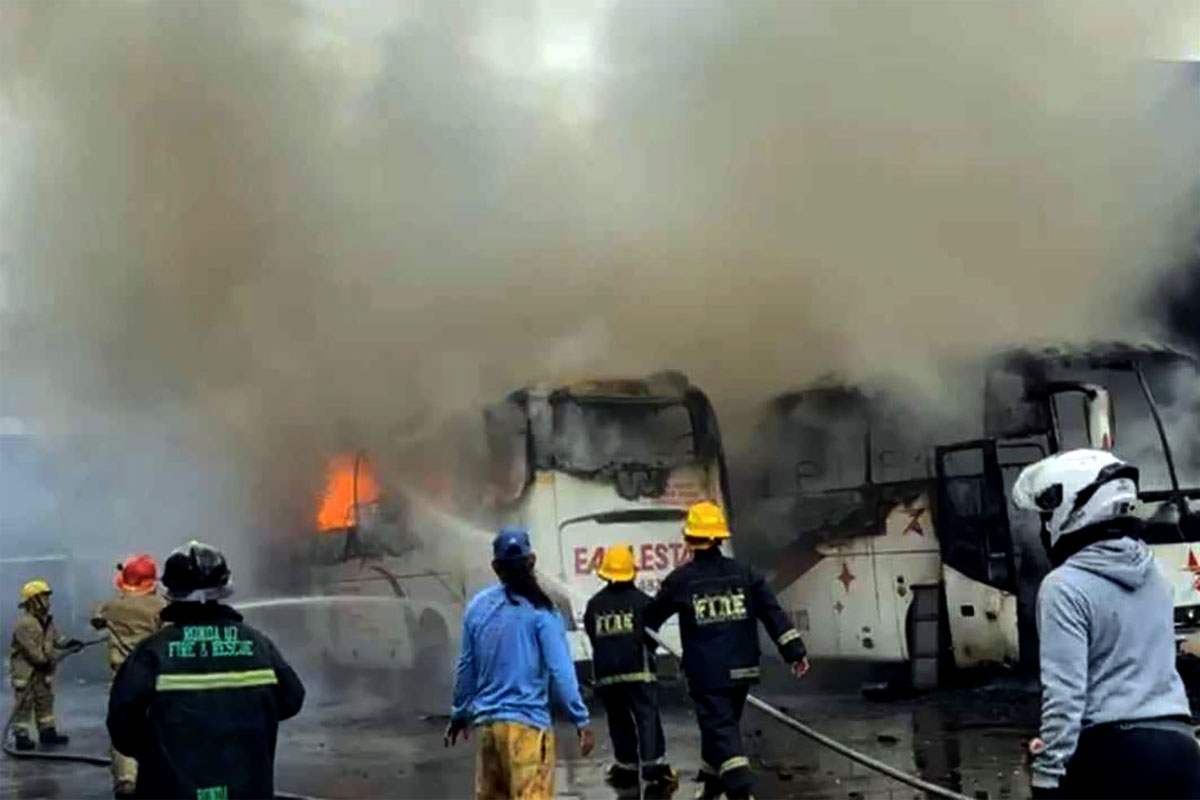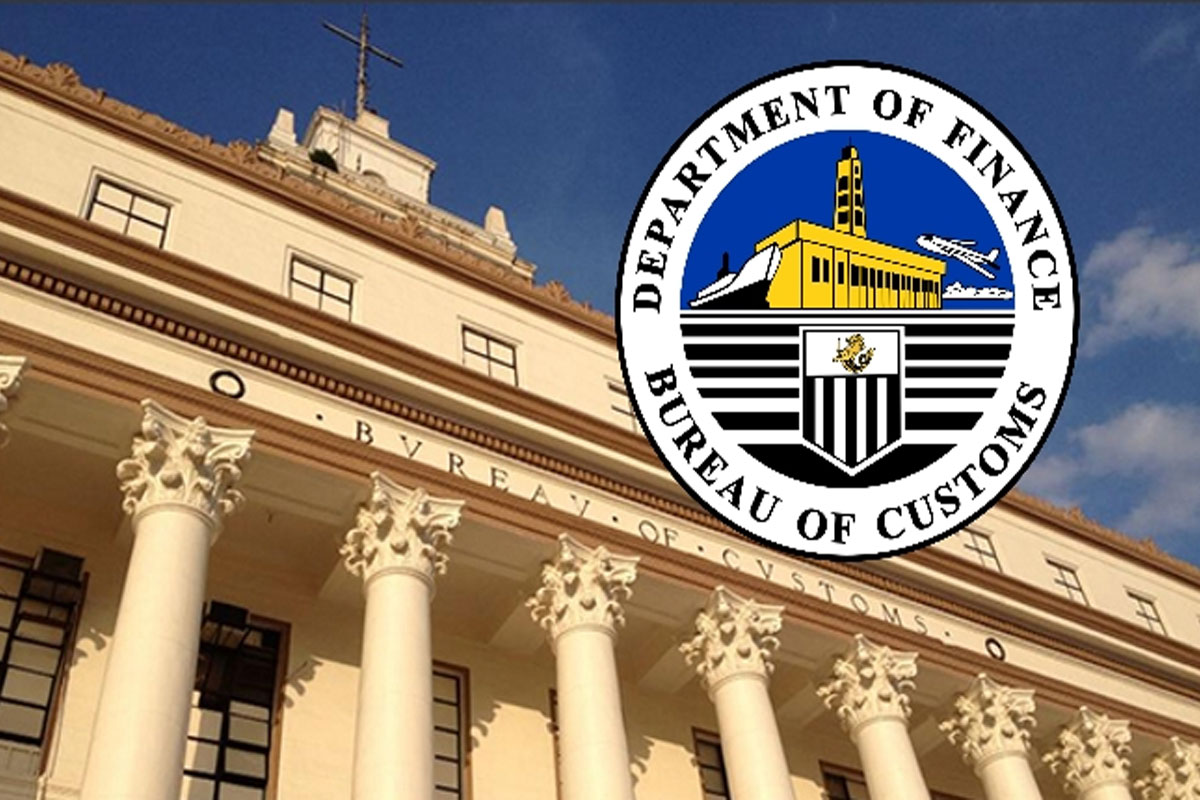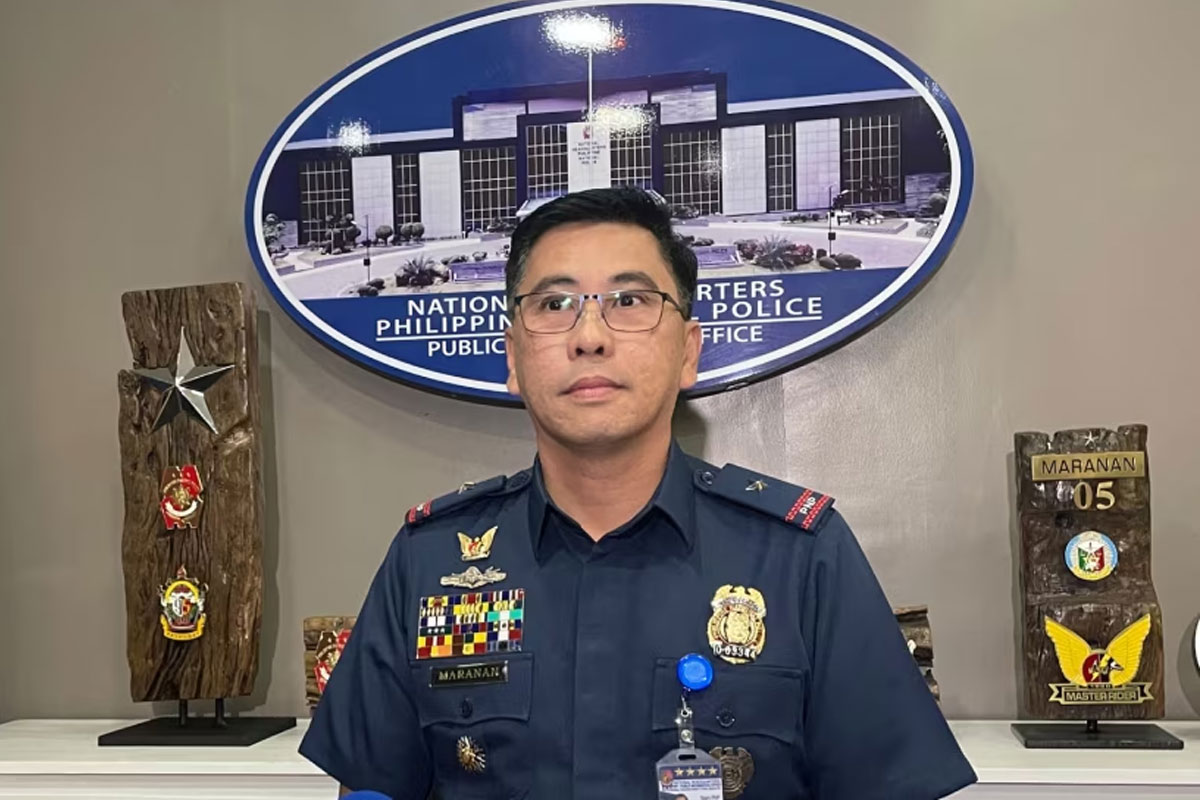 SHOW ALL
Calendar