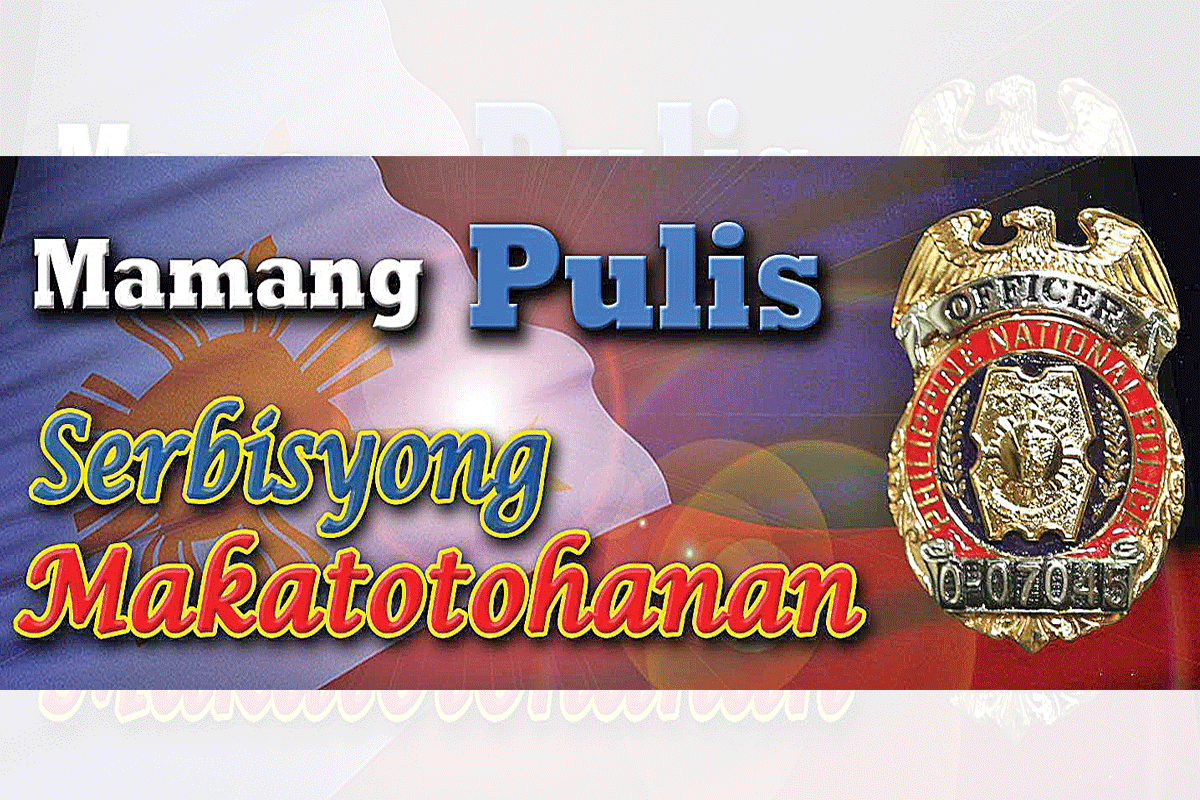 Crime volume down, PNP not taking any chances — Danao
CRIME volume in the country overall has dropped by more than 70 percent since the start of the Duterte administration but the Philippine National Police (PNP) is not letting its guard down and is seeing to it that its anti-criminality drive will remain in full throttle under the incoming administration of President-elect Ferdinand 'Bongbong' Marcos Jr., the Journal Group was told yesterday.
PNP Officer-in-Charge, Lieutenant General Vicente D. Danao Jr. said that during the last May 9 national and elections which went on record as the most peaceful in the country, even the
number of focused crimes or the eight major crimes greatly went down compared to the May 9, 2016 records.
A total of 58 crimes including nine cases of murder; two homicides; 25 physical injuries, four rape cases; five robbery incidents; 12 theft cases; and one motorcycle theft were recorded by the police force last May 9 when voters trooped to different polling centers across the country to give a landslide victory to former Senator Marcos and his running-mate, Davao City Mayor and presidential daughter Sara Duterte.
In contrast, the PNP recorded 25 murder cases, seven homicide cases; 86 physical injuries; 41 rape cases; 63 incidents of robbery; 108 theft cases of motor vehicle theft; and 29 incidents of motorcycle theft on May 9, 2016.
Ahead of the just-concluded polls, the PNP rode the crest of the major gains it scored against criminality in 2021. Records show that the PNP recorded a significant 14 percent drop in all major crimes in the country in 2021 consistent with the downtrend in the total crime volume nationwide since the start of the Duterte administration and its war on drugs.
The PNP Directorate for Investigation and Detective Management headed by Major Gen. Jireh Omega D. Fidel reported that from 43,696 incidents in 2020, crime incidents dipped to only 37,626 or 6,070 fewer incidents in 2021, or a 13.89 percent reduction.
The same report indicated single and double digit decline in all eight focus crimes between 2020 and 2021 with physical injury posting the biggest decline at 33.20 percent, homicide incidents dropping 19.53 percent, and motorcycle theft down by 15.29 percent.
Although incidents of theft posted the highest volume among the eight focus crimes, it slid 5.26 percent further from 12,130 in 2020 to only 11,492 incidents in 2021.
The PNP-DIDM also reported a downtrend in focus crimes from a high of 131,685 cases in 2016 to only 37,626 incidents in 2021 or a 71.42 percent drop over the six-year period.
The 2020-2021 crime trend reduction was the result of their intensified implementation of the PNP Enhanced Managing Police Operations (EMPO) during the onset of the national health emergency in early 2020.
The EMPO's intensified implementation during the new normal brought about by the COVID-19 pandemic was started by Gen. Archie Francisco F. Gamboa towards the closing months of 2020, the two months under Gen. Camilo Pancratius P. Cascolan, the first five months of 2021 under Gen. Debold M. Sinas and further sustained through 2021 by the force under Gen. Guillermo Lorenzo T. Eleazar who was replaced by Gen. Dionardo B. Carlos on November 13 last year.
Lt. Gen. Danao said he wants a continued implementation of the PNP's overall strategy and operational thrust on anti-criminality, drugs, terror and rogues in uniform.
Department of Interior and Local Government Secretary Eduardo M. Año previously said the country's crime rate has dropped by 73.76 percent in the first five years of President Rodrigo Duterte's term.
In particular, he said that index crimes in the country dropped to 34,552 in 2021 from 131,699 in 2016. Index crimes refer to offenses considered as serious in nature with sufficient frequency and regularity such as murder, homicide, rape, robbery, motor vehicle and motorcycle theft, physical injuries, and eight other special complex crimes.
"Mula rin noong nakaraang taon ng 2021 kumpara sa taong 2020, makikita po natin sa total crime incidents na umaabot po ng 374,277 ang volume. Sa year 2021 ay 360,573 o mayroong pagbaba ng 3.66 percent sa total crime incidents (From the past year of 2021 as compared to 2020, we have seen that total crime incidents reached a volume of 374,277. In 2021, we have 360,573 or a decrease of 3.66 percent in total crime incidents)," the DILG chief explained.
The PNP's aggressive anti-criminality campaign was also seen as a major factor in the conduct of a generally peaceful national and local elections.
The PNP-DIDM said that from January 9 to May 9 this year, the PNP recorded a total of 16 Election-Related Incidents or ERIs compared to the 166 recorded during the same period in 2010 and the 133 reported during the same period in 2016.
"Let me extend the sincerest gratitude to all who comprise security personnel that compose the 214,485 law enforcement muscle of Comelec for a job well done, specially to all PNP members.
But the mission of the PNP does not end there. From here, the PNP is moving on to the unfinished business of implementing the requirements of the criminal justice system particularly to violations of law committed during the election period," Lt. Gen. Danao said.
The top cop has called on candidates who lost in the just concluded national and local elections to stop agitating their supporters into launching street protests that would only derail the government's effort to uplift the economy battered by the COVID-19 pandemic.
Lt. Gen. Danao said that since Day 1, 'we've been calling for sobriety. For us, let the cooler heads prevail. Yan ang pakiusap namin sa lahat."
Danao maintained that police will always exercise maximum tolerance in dealing with street demonstrations but will not hesitate to enforce the law once it is already being violated by the protesters.
The PNP-OIC said that as early as two to three months ago, they have already been preparing for post-election scenarios including street rallies planned by losing candidates with the backing of the CPP/NPA/NDF.
"We have our contingency plans to ensure peace and order, to thwart any untoward incident. We assure everybody that your PNP is ready to face any problem like those," he said.
The recent national and local elections made history as the most peaceful polls in the country in recent history, the top cop said as police continued to guard the canvassing of votes cast.
"My instruction to Police Regional Directors is to ensure that all PNP security personnel will remain in their posts until after all election equipment, documents and personnel have been withdrawn from the polling centers," he added.
AUTHOR PROFILE
Opinion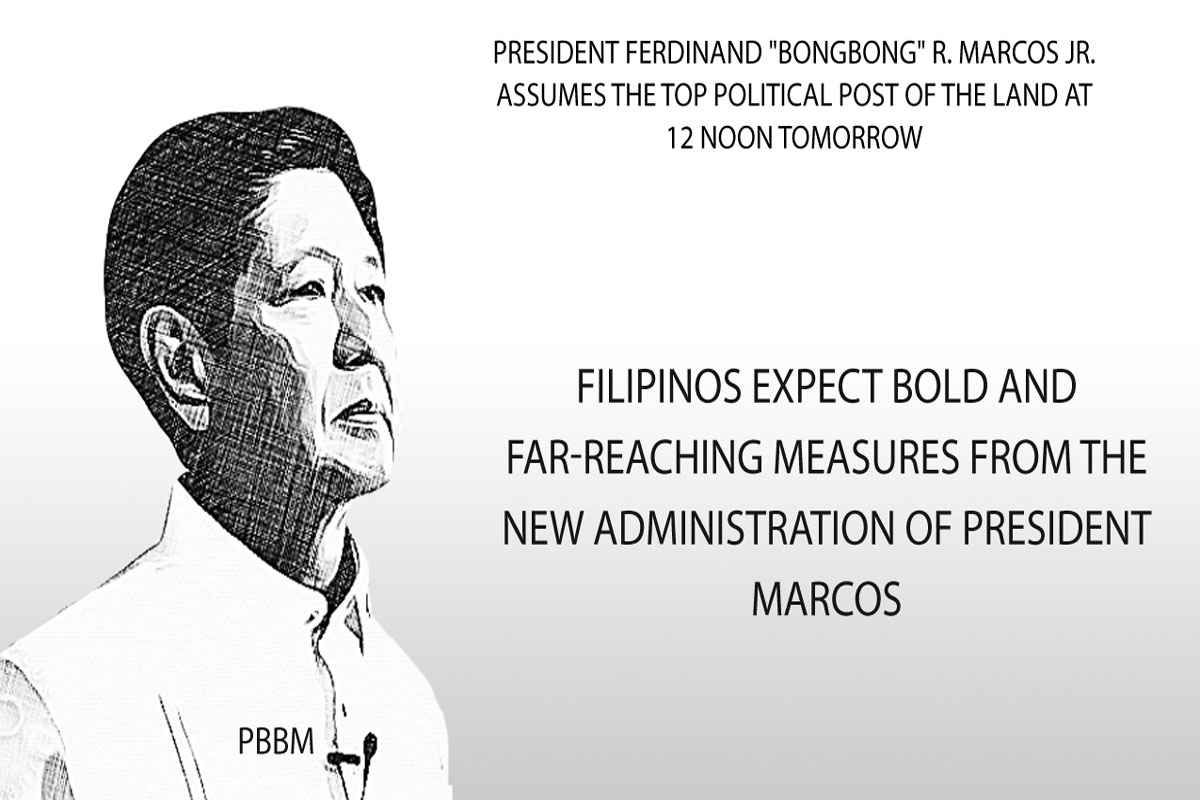 SHOW ALL
Calendar