Crazy Rich Asians producer eyes PH for next flick, DOT elated
THE best-selling author, writer and executive producer of "Crazy Rich Asians" Kevin Kwan wants to make his next movie in the Philippines.
Kwan made the statement on April 21 at the 21st World Travel and Tourism Council (WTTC) Global Summit at the Marriott Hotel Manila.
"It's a country with so many amazing locations, cultures, flavors, and of course, people. This is my fourth trip here and it's always a pleasure to be back," the Singaporean-born American writer enthused of the Philippines. "It's always surprising I never know what will happen, but it's always a grand adventure."
Award-winning film producer Lawrence Bender, who joined Kwan on the panel, shared further details on the latter's creative project.
Thanking the Hollywood executives for sharing their first-hand experience on how films have positively impacted communities in shooting locations, DOT Secretary Berna Romulo-Puyat shared her excitement with the prospects that film tourism may bring to the country.
"Film and literary works hold great potential to reach more people and show them how rich the Philippines is in terms of breathtaking destinations and diverse cultures. We hope these will in turn encourage more travelers around the world to visit and experience our country," Puyat said. "Given our expansive tourism portfolio, we look forward to having more film and TV projects shot here in the Philippines. Rest assured we have the guidelines in place to ensure their health and safety while filming in our destinations."
"One of the reasons why we are here is we want to make a movie here. Kevin wrote a script, and it's like a love letter to the Philippines," Bender said.
Kwan and Bender were in the Philippines upon on the invitation of the Department of Tourism (DOT) to become panel speakers for the WTTC Summit session on the impact of novels and film in boosting tourism.
The Kwan-led creative project based on the Philippines likewise reflected the author's principles on storytelling and its possible effects on local tourism.
"In case of bringing the spotlight to the Philippines, absolutely… For me, it's about showcasing cultures… telling stories that are authentic to the place, to really celebrate that place," Kwan said. "You know, we did that with Crazy Rich Asians quite effectively. It boosted tourism [in Singapore," Kwan said, noting that many of the film cast were "discovering" the country like tourists as it was their first time to visit.
Bender also emphasized that when film crews come to certain destinations to create their movies, the local economy also benefits from it.
"Of course, what we do is we come into an area to shoot. We hire local people, we bring in people, we rent hotels. People who are employed, they pay taxes. It's a net positive for the economy," he noted.
With travel as a foremost source of creative inspiration for the two, Kwan looks forward to exploring the Philippines further and showing his favorite destinations to Bender, "hoping that he falls in love," the author quipped.
AUTHOR PROFILE
Showbiz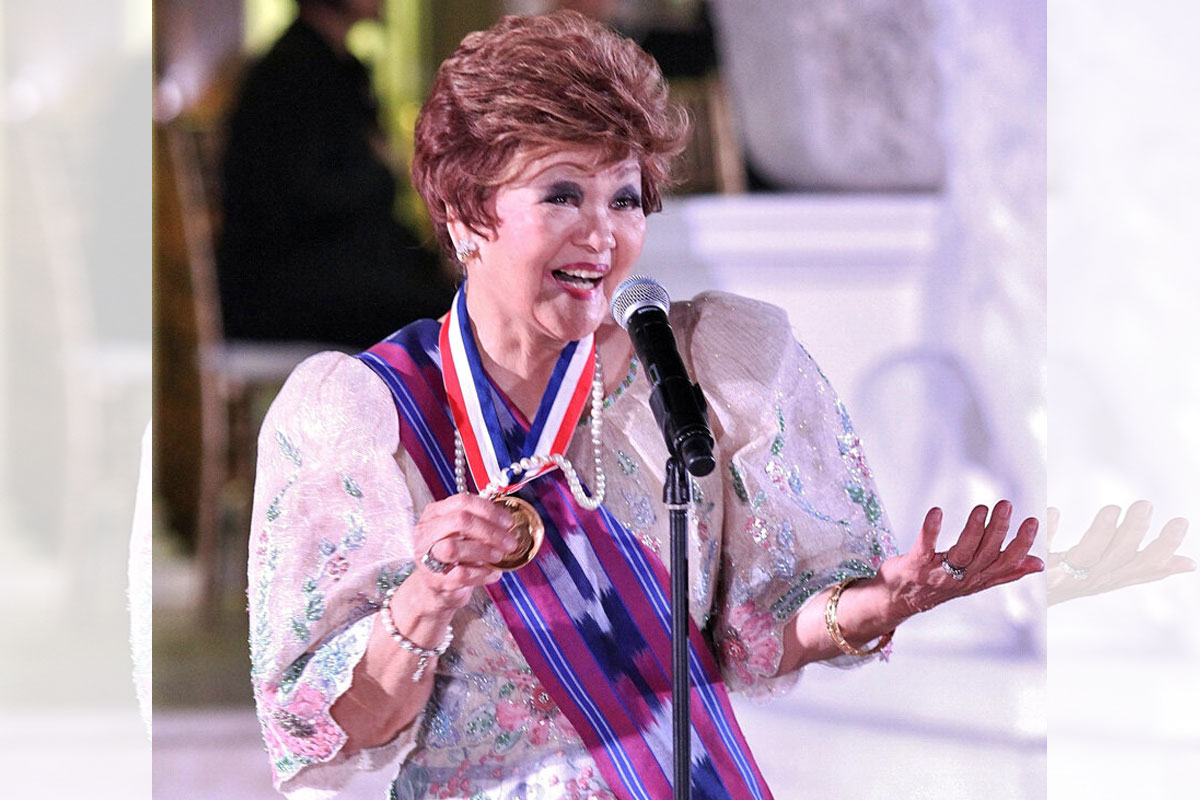 SHOW ALL
Calendar