Court junks damage suit vs Bank of Bangladesh over $81M cyber heist
THE Makati Regional Trial Court (RTC) has dismissed a suit for damages filed against the Bank of Bangladesh by the Rizal Commercial Banking Corporation (RCBC).
In an order promulgated last June 30 and made available recently, the Makati RTC RTC Branch 142 dismissed the suit and granted a motion for reconsideration filed by the Bank of Bangladesh last October 28.
"The foregoing discussions inescapably lead to the conclusion that this court has no jurisdiction over the person of the defendant (Bangladesh Bank), nor will it ever have within the limits of the provisions of the present rules as regards summons and the service thereof," the court said.
The court also said, "plaintiff (RCBC)'s notion that extraterritorial service of summons may be undertaken against Bangladesh Bank has no legal leg (to) stand on" as the court reconsidered its earlier orders dated July 19, 2019 and October 18, 2020.
Lawyer Jose Bernas represented the Bank of Bangladesh.
The 2016 cyber heist involving $81 million from the Bangladesh Bank hogged headlines. The funds landed in several Philippine accounts despite stop-payment requests from the Bangladesh Bank.
In a disclosure to the Securities and Exchange Commission (SEC) on January 11, 2021, RCBC said that on May 27, 2020, the Bangladesh Bank filed a complaint before the Supreme Court of New York concerning the incident.
The Department of Justice (DOJ) has filed anti-money laundering charges against five executives of RCBC in connection with the US$81 million cyber heist at the Bank of Bangladesh three years ago.
Facing charges for violation of the Anti-Money Laundering Act (AMLA) before the Makati City RTC are RCBC Retail Banking Group Treasurer Raul Victor Tan, National Sales Director for Retail Banking Ismael Reyes, Regional Sales Director Brigitte Capiña, Customer Service Head for its Jupiter business center Romualdo Agarrado.
Prosecutors cited the "willful blindness doctrine" as "the deliberate avoidance or knowledge of a crime, especially by failing to make a reasonable inquiry about suspected wrongdoing, despite being aware that it is highly probable."
Earlier, RCBC Jupiter Branch Manager Maia Santos-Deguito was found guilty of seven counts of violation of the AMLA.
Makati RTC Br. 149 imposed a penalty of up to seven years imprisonment for each count and was also required to pay not more than 200 percent of the value of the laundered amount, or almost US$110 million.
AUTHOR PROFILE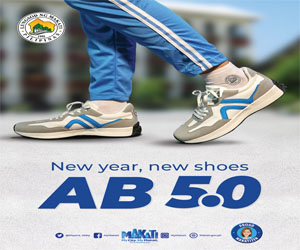 Nation
SHOW ALL
Calendar