Cop in P6.7B shabu bust in Manila jailed at PNP Custodial Center
A POLICEMAN arrested by his colleagues in connection with the seizure of P6.7 billion worth of shabu in Manila on Sunday was transferred to the Philippine National Police Custodial Center in Camp Crame on Monday night, where he will be under a 24-hour watch while undergoing investigation, the Journal Group learned.
The suspect, with the rank of police master sergeant, was transferred to the heavily-secured Camp Crame facility from a Manila Police District (MPD) station jail after the PNP leadership decided to have him kept in the facility amid the possibility he might be "silenced" by his fellow syndicate members to prevent him from squealing on them.
The suspect cop became the latest occupant of the temporary lock-up facility built in 2003 after Fathur Rohman al-Ghozi, a captured Jemaah Islamiyah key operative and bomb-maker, bolted the nearby PNP Intelligence Group jail on July 14, 2003, triggering a massive investigation and the eventual construction of the PNP Custodial Center.
The government put up a P10 million reward for the capture of al-Ghozi, a man accused of plotting out several major terrorist attacks in Indonesia, Singapore, and the Philippines, including the infamous December 30, 2000 Rizal Day bombings that killed 22 people until he was killed in a gunbattle with policemen in Cotabato province on October 12, 2003.
Since its establishment, the PNP Custodial Center has served as a lock-up facility for many famous persons, including former President Joseph E. Estrada, his son, Sen. Jinggoy Estrada, and Sen. Bong Revilla, who were held on plunder charges, a group of police generals accused of graft; and ex-Sen. Leila M. de Lima who has been jailed on drug-related charges.
It also served as "home" for nearly five years for a group of police officers and men accused of killing 13 men led by a PNP official in Atimonan, Quezon, during a controversial police operation in January 2013; the late Patrolman Rizal Alih, the former policeman who led a 3-day siege of Camp Cawa-Cawa in Zamboanga City in 1989 which resulted in the killing of then Brigadier Gen. Eduardo Battala and several other hostages; and several captured terror suspects and other high-profile inmates including those arrested for major drug activities during the time of former President Rodrigo Duterte.
Alih, in fact, died inside the PNP Custodial Center in August 2015.
When it was inaugurated in 2003, then PNP chief, now retired Gen. Hermogenes E. Ebdane Jr. described the Camp Crame jail as "escape-proof" and even dared skeptics to try their fate.
Last Sunday morning, three jailed terror suspects accepted the dare and ended up six-feet underground.
A hardcore Abu Sayyaf member and two Dawlah Islamiyah members were killed while trying to bolt the facility.
The jailed Abu Sayyaf, wanted for a string of kidnapping-for-ransom and multiple murder charges, and one of the Dawlah Islamiyah members, jailed for illegal possession of explosives, were shot and killed by an alert tower guard after they attacked Corporal Roger Agustin with improvised knives while the latter was serving them their food.
The remaining jailed Dawlah Islamiyah member managed to go to the lock-up cell of de Lima, who is known for opening his "quarters" for his routine 6:00 to 6:30 a.m. activities like praying and "sunning" and held hostage the former lawmaker. When he threatened to kill de Lima, a quick-thinking Camp Crame commander, Col. Mark D. Pespes, shot the suspect dead.
With the death of the three extremists, the PNP Custodial Center is now housing at least eight custodial prisoners, the latest of them the cop involved in the huge shabu haul. Ex-Sen. de Lima has been temporarily brought to the PNP General Hospital while her cell is being put to order in the aftermath of last Sunday's incident.
Former PNP chief and Senator Panfilo "Ping" M. Lacson earlier said that "what is not known to many, an offer for transfer was already made by the PNP to Sen. de Lima as early as mid-August this year on the occasion of the US Congressional delegation visit led by Sen. Markey, the reason being – the PNP Custodial Center is primarily designed for high-value criminals and high-risk terrorists. Unfortunately, the former senator declined the offer and opted to stay where she is presently detained."
"That all being said, and without intending to preempt the authorities, high-risk detainees who are members of an internationally proscribed terrorist organization like the Abu Sayyaf Group should be isolated and not mixed with the other PDLs [persons deprived of liberty]. That, I assume, will be part of the recommendations in an investigation now being conducted," Lacson said.
The Camp Crame jail's latest inmate has been inquested for violation of Republic Act 9165 or the Comprehensive Dangerous Drugs Act of 2002 on Monday, said PNP Drug Enforcement Group (PNP-DEG) director, Brigadier Gen. Narciso D. Domingo.
It was Domingo who requested PNP Chief General Rodolfo S. Azurin Jr. the transfer of the suspect police officer to the Camp Crame jail for "added security".
Last week, the 1st operation at Jose Abad Santos Street in Barangay 252 in Tondo, Manila led to the arrest of a suspect with the alias "Mario", of Leon Guinto St. in Ermita, Manila. Confiscated during the operation were more than 900 kilos of shabu worth P6.7 billion.
A follow-up operation resulted in the arrest of the police officer, who yielded two kilos of shabu worth P13.4 million.
Azurin said that the arrest of the cop is "proof" that their intensified cleansing program continues to be unrelenting and will spare nobody.
"We are intensifying our counter-intelligence operations versus erring policemen. But this drive is not to kill but to identify the gravity of some policemen's involvement in illegal activities. In the case of Mayo, I assure the public that there will be a compromise here," the top cop said.
Azurin said they want the arrested policeman to "reveal" what he knows and identify his fellows. "We don't care who will be hurt here. Ang dapat niyang gawin ay tulungan niya kami kasi kulong pa din naman siya habang-buhay dito," the PNP chief said.
The PNP chief said he had ordered Domingo to dig deeper into the incident.
"Mataas ang posibilidad na me nag-utos sa kanya, na may mga kasama siya. Kaya secured na siya and we will start interviewing him," said Domingo as he added they are not discounting the possibility that nearly one ton of shabu recovered on Sunday could have been previously seized from previous anti-narcotics operations.
The PNP chief has commended Domingo and his men for leading the major "intelligence-driven" operation, which ended up in a major drug bust.
According to Azurin, "arrests were made, but nobody was hurt in this classic, by-the-book police operation."
AUTHOR PROFILE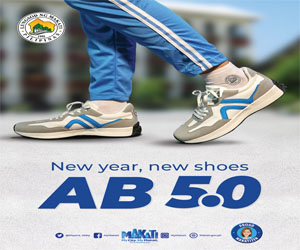 Metro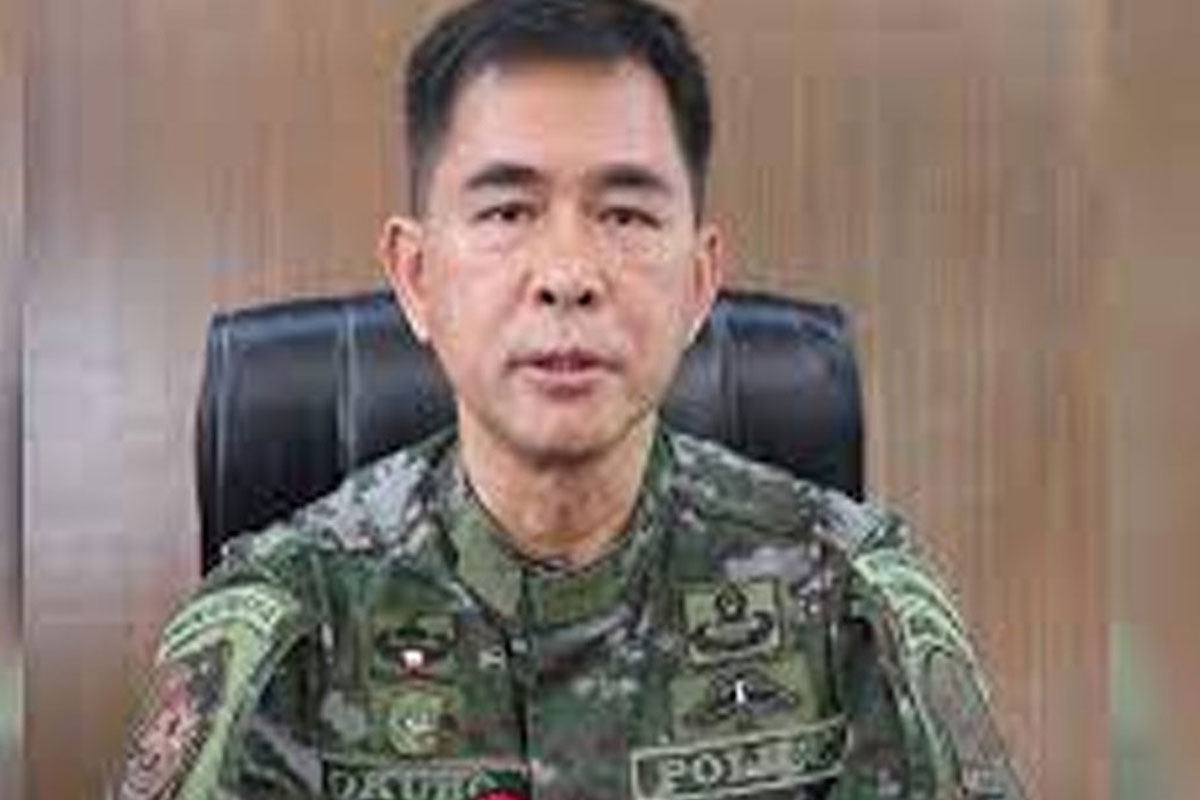 SHOW ALL
Calendar