Combustion busting out
The odds are being stacked against us when we fail to act on science and early warnings to invest in prevention, climate-change adaptation and disaster risk reduction, — UN Office for Disaster Risk Reduction chief Mami Mizutori
What is your pleasure?
Lighting up your cigarette? Firing up your engines?
Either way, dude, you have to drastically change your trip pronto.
Why? Because combustion is flaming out fast.
The global tobacco industry led the ground-shaking, game-changing shift away from traditional products that are lit and burned to new lines that do not require ignition and are relatively safer.
Thus, vapor products, electronic cigarettes, and heated tobacco products. are now available in the market and largely envisioned to ultimately supplant traditional cigs, the burning of which had been blamed for causing so much injury and misery to their consumers.
By taking combustion out of the picture, the risk of personal injury is greatly reduced, a fact validated by field research, laboratory tests, and reviewed by experts in the medical and scientific communities.
Thus, consumers now have comparatively low-risk options in vapes/ e-cigs/HTPs.
On a larger scale, combustion is also being taken out of the motor vehicle industry.
This is an exciting transition period for Ped Xing, having spent a lifetime soaked in thick, toxic cloud of vehicular emissions, including the latest episode.
"The haze in Metro Manila is most likely caused by human activities, such as emission of vehicles, and not due to Taal," Science and Technology Undersecretary and Philippine Institute of Volcanology and Seismology chief Renato Solidum Jr. noted recently.
This finding was validated by a report from the Department of Public Services showing that from June 28 to 29, the Air Quality Index was "observed to be dominated by 'unhealthy' and 'unhealthy for sensitive groups'."
The agency said his was due to the increasing concentration of PM2.5 levels (very fine dust) recorded in several areas in the metropolis since June 25.
Quite thankfully, the internal combustion engine – the mainstay of the auto industry since its inception and one of two main culprits for air pollution (the other being industrial/power- generation emissions) – is being pulled out of the assembly lines faster than ever.
Electric vehicles – either powered by photo-voltaic cells or rechargeable batteries are ramping up sales, even dominating rollouts in certain foreign markets, and are expected to catch on domestically.
***
The local push for e-vehicles had apparently gotten a nudge from recent developments in western countries where the shift is picking up speed.
In fact, the European Commission wants to end the sale of new gasoline and diesel cars by 2035, under a massive plan to fight climate change unveiled last week.
According to a newswire report, one of a dozen draft laws made public in Brussels, seeks to cut emissions from motor vehicles must by 55 percent by 2030 and drop to zero by 2035.
"As a result, all new cars registered as of 2035 will be zero emission," the statement announcing the plan said.
This would practically mean that all cars and light vans sold from that date would be battery-powered electric cars, which currently represent less than a tenth of new registrations in the EU.
The European Automobile Manufacturer's Association said it supported efforts to make the EU carbon neutral by 2050, as envisaged by draft climate laws.
Transport and Environment, a lobby group, welcomed the plan as a "turning point" for green motoring.
But executive director William Todts warned: "The problem is carmakers will only have to start selling those cleaner cars in 2030.
"Our planet cannot afford another nine years of big talk but little action from the auto industry."
European Commission president Ursula von der Leyen insisted the transition was vital if Europe is to meet emissions-reduction targets and that the public was rallying behind it.
"About a dozen of the large automotive companies both in Germany and elsewhere in Europe have announced that they are going to switch their fleet to exclusively emission-free vehicles," Von der Leyen was quoted in the report as saying.
"We see that people want these developments, there's been a huge increase in the number signing up for electric vehicles," she said, noting that the US market has tripled over the past year.
Battery-powered cars represented eight percent of new registrations in western Europe in the first five months of this year, with 356,000 new vehicles, more than in all of 2019.
The impending new regulations would sustain this trend, spelling doom not only for traditional gasoline and diesel motors but also effectively force out hybrid and hybrid-rechargeable models.
*
**
Expect the skies to turn brighter, cleaner, and clearer ahead as private power-generation companies dump a cheap but dirty fossil fuel.
Diversified conglomerate San Miguel Corp. one of the country's largest power generators, would write new coal projects off its expansion plans as it prepares for a transition to a low-carbon future.
"This has not been easy as our country still depends much on reliable and affordable traditional power sources," SMC president Ramon Ang said in a social media post.
Still, the country's biggest company is "confident" it can transition through collaboration and new technologies, he said.
In April, SMC said it is spending more than P50 billion to simultaneously build 31 battery energy storage facilities with a total capacity of more than 1,000 megawatts.
The company accounts for nearly 21 percent of the national installed generating capacity, only slightly lower than Aboitiz Power Corp.'s 21.3-percent share, based on government data.
The Department of Energy in late 2020 declared a moratorium on endorsing new coal-fired power plants as the government seeks to shift to a more flexible power supply and reduce greenhouse gas emissions by 75 percent by 2030.
Manila is still dependent on coal-fired power plants, which account for 41 percent of national installed capacity.
Renewable energy sources have a 29-percent share while oil and natural gas account for 17 percent and 13 percent, respectively, according to a DoE report in October.
On World Earth Day last April 22, President Duterte called on the people to join government efforts to achieve a "climate-smart" Philippines amid the prevailing Covid-19 pandemic.
The President stressed the importance of joining government projects and programs pushing for a greener country.
"As we recover from the adverse effects of Covid-19 pandemic on our lives and economy, let us always bear in mind that a healthy nation is anchored on a healthy and sound natural environment," he added.
Duterte, in a speech at the High-Level Debate of the 75th United Nations General Assembly, said it is just as important to address climate change as urgently as the Covid-19 pandemic.
"The same urgency needed to fight Covid-19 is needed to address the climate crisis. This is a global challenge that has worsened existing inequalities and vulnerabilities from within and between nations," he said.
In 2017, Duterte signed the Paris Agreement which aims to reduce the emission of gases that contribute to global warming.
Manila earlier pledged a 70-percent cut in emissions by 2030.
Behold God's glory and seek His mercy.
Pause and pray, people.
AUTHOR PROFILE
Opinion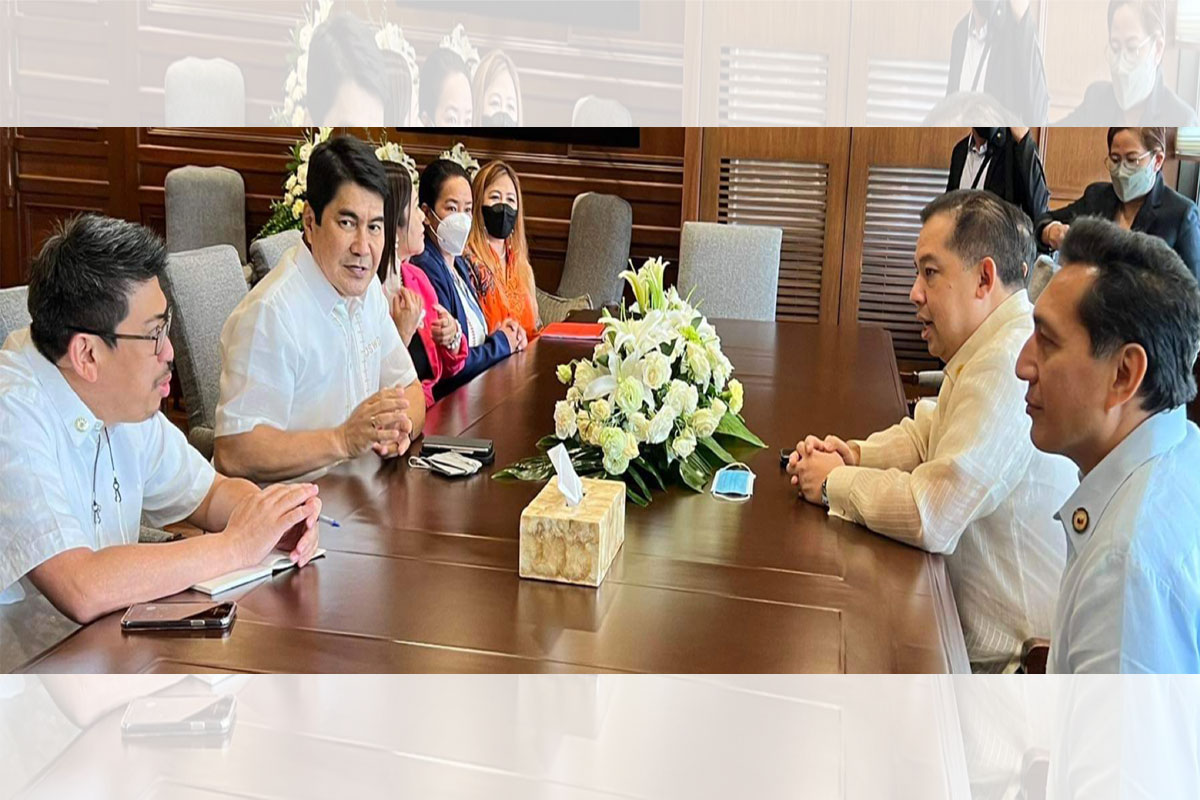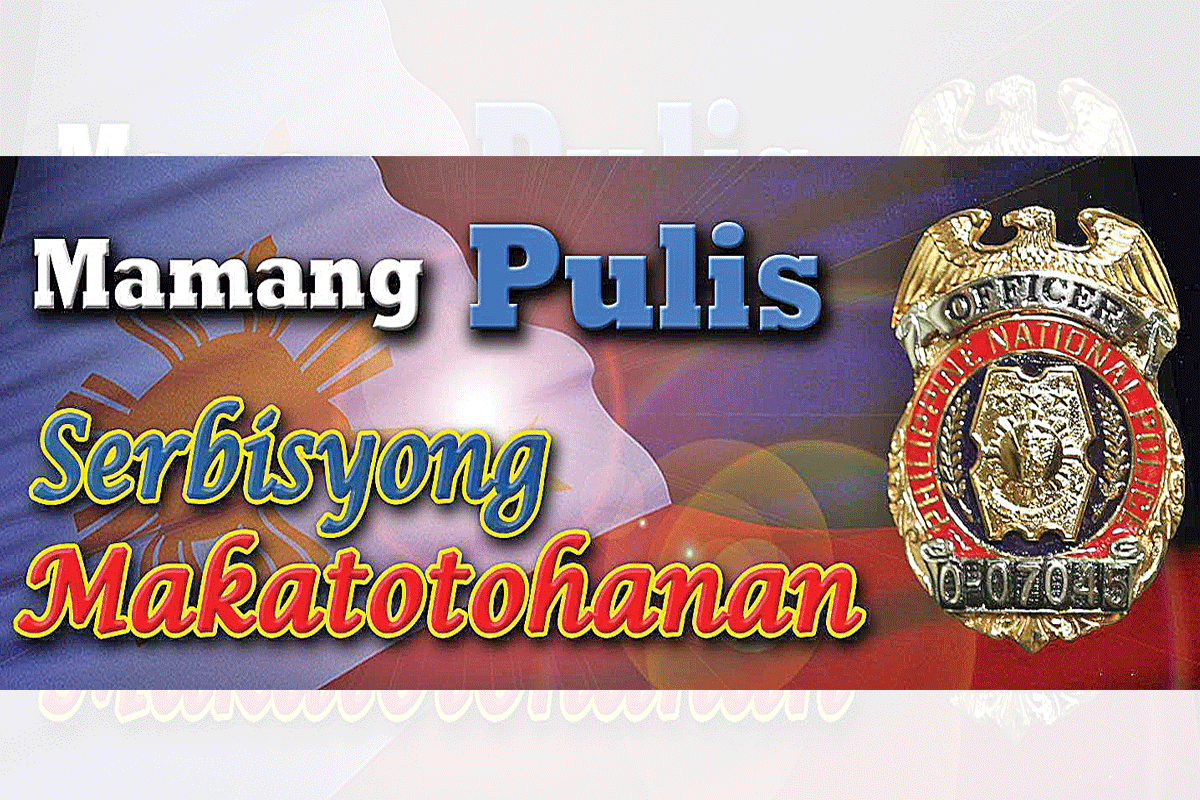 SHOW ALL
Calendar