Co backs Speaker's push for AFP modernization
AKO Bicol Party-list Representative and House committee on appropriations chairman Zaldy Co on Saturday affirmed his support for the House of Representatives' commitment to back the modernization program of the Armed Forces of the Philippines (AFP) as emphasized by Speaker Ferdinand Martin G. Romualdez.
During the HOR-AFP Fellowship Series (Visayas Leg) held on March 30 in Cebu City, Co joined Speaker Romualdez, other House members, and high-ranking military officers led by AFP Chief of Staff Gen. Andres Centino.
The House possesses the "power of the purse," which means that it has the discretion to allocate funds for government expenditures.
As such, Co, in his capacity as chairman of the House Committee on Appropriations, is fully aware of the importance of providing sufficient funding to meet the needs of the country's soldiers in facing the challenges of the nation.
"As the Chairman of the House Appropriations Committee, it is crucial to allocate sufficient funds to meet the needs of our soldiers, who are at the forefront of our country's defense. We should equip them with modern technology and provide them with adequate training to respond to the continuing threats that we face," Co said.
Co shared the same vision as Speaker Romualdez in modernizing the AFP to ensure the sovereignty and security of the country.
He acknowledged the crucial role of the AFP in attaining peace, stability, and prosperity.
"Our military plays a vital role in our nation's security and peace. We need to give them the latest technological advances and training to ensure their readiness to respond to any threats. The AFP modernization program is critical to our nation's sovereignty, and I fully support Speaker Romualdez's vision to modernize the AFP," he added.
Co also highlighted the importance of the relationship between the legislature and the AFP, which is essential for the well-being and security of the nation.
He echoed Speaker Romualdez's call for closer cooperation between lawmakers, military, and defense establishment leaders.
"By spending time together in these settings, we can build trust, foster understanding, and ultimately work together more effectively to serve our nation and its people," Co said, emphasizing the importance of building a closer relationship between the House of Representatives (HOR) and the AFP.
The Cebu City gathering served as a follow-up to the HOR-AFP Fellowship-Luzon Leg held last December, and it is expected to promote camaraderie and mutual understanding between the House of Representatives and the AFP.
AUTHOR PROFILE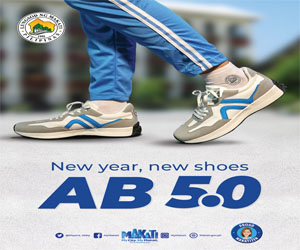 Nation
SHOW ALL
Calendar