Cindy Miranda
Cindy: 'Showing skin is not enough'
"NERISA" is a sex-drama thriller that launches the career of former Bb. Pilipinas Tourism Cindy Miranda as a sexy drama actress. She has played supporting roles before in the movie "Maria" (where she played a female assassin) and in the TV series "La Luna Sangre" (where she played a vampire.) She also shared topbilling with Rhen Escano in "Adan", but "Nerisa" is her solo starrer and she plays the title role no less.
She is required to do a lot of disrobing and doing steamy scenes, so what did she do to prepare for them? "I have to psyche myself to throw away my inhibitions," she says. "But showing skin is not enough. Maraming maganda, sexy, willing to undress, so more than anything else, you have to show your competence as a good and credible actress. Kaya nga I'm glad and thankful we have a good script written by Ricky Lee and our director, Lawrence Fajardo, really helped me a lot in interpreting my role. Mahirap dalhin 'yung karakter ni Nerisa at bale ba, inabot pa kami ng sobrang ulan while shooting on location in Alabat Island in Quezon, kaya ang hirap talaga when the weather won't cooperate."
Cindy as Nerisa is a beautiful but mysterious maiden who a fisherman, Aljur Abrenica as Obet, finds floating unconscious in the ocean. He takes her home to his island and she eventually becomes his wife. But upon her arrival, strange things and mishaps befall on the island so the islanders blame her for being a jinx that brings misery to them.
Nerisa ignores them as she knows the men are just lusting after her beauty and the women are merely jealous of her sexiness. The only thing she is concerned about is her savior, Obet, and when he goes missing one day, she vows to do everything to get him back.
She had sexy love scenes as a lesbian with Rhen Escano in "Adan" and now it's with Aljur. Which is more difficult to do: a love scene with a woman or a man?
"Parehong mahirap, sa babae man o sa lalaki, pero siempre mas takot ako sa lalaki. Kasi sa babae, alam mo harmless, lalo kami ni Rhen parang naglalaro lang kami. But in the end, acting lang naman ang lahat. What matters is how you portray your love scenes in front of the camera and make it appear na parang totoo. But I just want to stress that this movie is more than the sexy scenes. Malalim siya so don't miss it."
Cindy and Aljur are supported by a powerhouse cast led by Elizabeth Oropesa, Bembol Roco, Sheree, Guji Lorenzana, Vivamax Nymphet AJ Raval and new hunk Sean de Guzman who also stars in the coming "Lockdown".
Discover the truth behind the mystery and secrets of "Nerisa" on its global premiere this July 30 on ktx.ph, iWantTFC, and TFC IPTV for only P249 and on Vivamax. Vivamax is available at web.vivamax.net. You can also download the app and subscribe via Google Play Store and App Store. For only P29, you can unli-watch all Vivamax titles for three days. You can also subscribe for P149/month and P399 for 3 months for bigger savings.
Christopher's co-actors in awe working with him
CHRISTOPHER De Leon doesn't usually play gay roles but he agreed to play the role of an effeminate fashion designer in the special 19th anniversary presentation of Vicky Morales' "Wish Ko Lang". Titled "Mr. Right", the story somewhat echoes the story of the 1978 Dolphy classic, "Ang Tatay Kong Nanay", directed by National Artist Lino Brocka.
In "Mr. Right", the multi-awarded Boyet de Leon plays Jake, who lives a simple but peaceful life with his assistant, Thou Reyes as Georgie. But then, in a male pageant, he meets Shido Roxas as Romeo, a handsome contestant and he's immediately attracted to Romeo.
They get into a relationship but after a few years, Shido says goodbye to Jake as he wants to get married to a real woman start his own family. They remain friends and Shido is married to Patricia Tumulak as Sarah, who gives birth to a baby boy they name Kristof.
Tragedy strikes when Shido suddenly dies and Patricia cannot take care of their child alone. She gives away Kristof to Jake and gets married again. Kristof grows up (played by Vince Crisostomo) recognizing Jake as his father figure, but then Sarah returns and wants to get Kristof back for herself. Will Kristof choose the man who raised him, Jake, or his biological mother, Sarah? Directed by Rommel Penesa, this episode will surely break your hearts.
All of Boyet's co-stars are in awe of him. Shido Roxas as his lover is thankful to be given the chance to work with him. "He's an acting icon so it's a great opportunity to work with him," he says. "I shot a memorable scene with him in the rain. It was a cold night but scene called na kunan sa ulanan. It's an important scene kasi I tell him to stay away from me and my family as he is causing a conflict between me and my family. I still have feelings for him but I have to choose what is best for my family as I could not have the best of both worlds. It's a scene full of conflicting emotions so I will never forget doing it."
Is it his most challenging role so far? "Lahat naman ng roles and assigments, challenging. Ako kasi, kahit anong role ang ibigay sa akin, I try to give it justice by internalizing my character. I don't just play a role, I have to be my character."
Vince Crisostomo admits he got nervous when told he'd be acting with Boyet de Leon. "He is a highly respected actor so siempre, kakabahan ang sinumang baguhang gaya ko," he says. "But I'm also excited kasi first time for me to do drama and with Mr. Christopher de Leon, so sobrang laking honor for me to be given the chance to work with him, so I really tried to do my very best."
Thou Reyes just came from playing Gabby Concepcion's chief of staff in "First Yaya" and now he plays Boyet's cross-dressing best friend in "Wish Ko Lang". "I'm grateful to be given the chance to work with Sir Christopher at mahirap ang role ko as a bading in drag, but our director gave me enough notes para maitawid ko 'yung role ko. I hope I gave justice to it."
Don't miss this unforgettable dramatic episode, "Mr. Right", in "Wish Ko Lang" this Saturday at 4PM on GMA-7.
AUTHOR PROFILE
Showbiz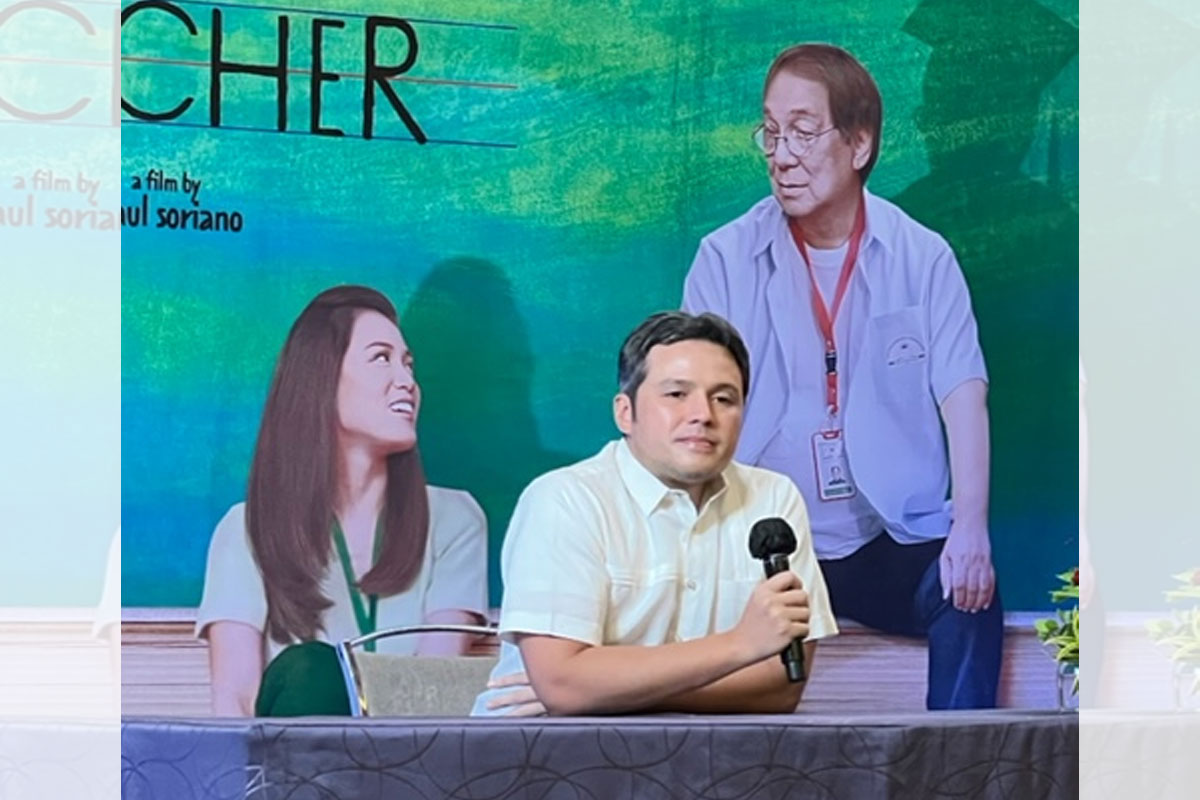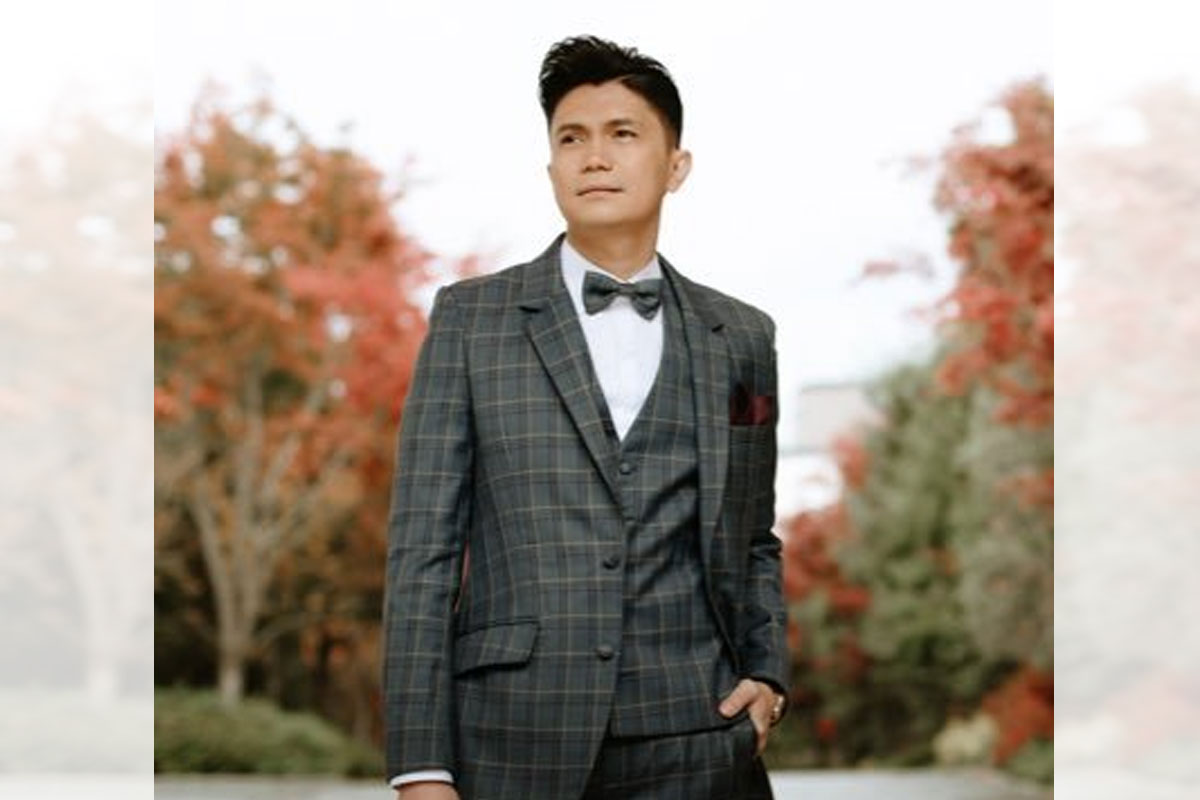 SHOW ALL
Calendar