China ship could be on spying mission
A lawmaker questioned the true mission of the Chinese ship that ventured into Philippine waters.
Puwersa ng Bayaning Atleta (PBA) Party-list Representative Jericho Nograles said this could be a test of the country's border security amid the escalating tension between China and Taiwan.
Nograles said the latest incursion of the China vessel should be a cause of alarm for Philippine security officials as he noted that while previous territorial breaches were on the country's exclusive economic zone, this was the first publicly disclosed incident of a Chinese military ship detected in our domestic waters.
Reacting to the report that a Chinese reconnaissance ship was detected within the vicinity of Sulu sea near eastern Palawan and was demanded to leave by the Philippine Navy, Nograles said that this incident was a serious act of provocation because it happened at a time when the Philippines is having a joint military exercise with the United States dubbed Marine Exercise 2022 (MAREX 22).
He insisted that the intrusion was deliberate and calculated to measure the government's reaction to these kinds of incursions. This could even be a deliberate move to test the country's border protection capabilities amid the increasing tension between China and Taiwan.
According to Nograles, this latest publicly disclosed Chinese trespassing is more alarming than the previously reported cases as it is already within the country's domestic waters and not just in our exclusive economic zone.
"The whole Philippines should understand that the latest intrusion of China is completely different from the previous ones. The latest intrusion is now within our domestic waters and no longer in our exclusive economic zone so this should really cause some alarm. This is no longer just an issue about our territorial claims under UNCLOS but this is already a deliberate and outright act of trespassing which is a violation of our Constitution and our domestic laws," Nograles added.
The solon dismissed assertions of the right to innocent passage by the Chinese government because they deliberately ignored repeated demands by the Philippine Navy through BRP Antonio Luna (FF-151) for them to leave the country's territory.
Nograles said this report of a Chinese spy ship entering the Philippine territorial waters is even more alarming, especially in wake of the unprovoked invasion of Russia in Ukraine. He said that there are also reports of an increasing act of provocation in nearby Taiwan which is being claimed by China as its province.
According to Nograles, it is very important that the Philippines has full documentation of these incidents as there might be a need to elevate this issue during the 77th UN General Assembly in September.
" I ask the Navy, Coast Guard, and PNP Maritime Group to fully disclose to the Congress the number of Chinese incursions into Philippine territorial waters and what type of incursions were made so that we can also craft policies and propose actions on how to deal with these issues," Nograles said.
AUTHOR PROFILE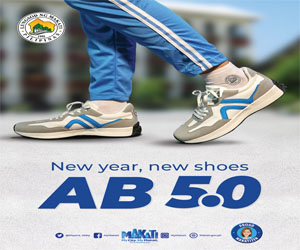 Nation
SHOW ALL
Calendar