Chief master rider Oca Albayalde gets justice he really deserves
THERE is really something wrong in our country when our lawmakers suddenly keep silent and the media fails to give the same equal space to persons accused of wrongdoings but were eventually acquitted of their charges by the court.
I'm referring in particular to the case of former PNP chief, now retired General Oscar 'Oca' Albayalde who failed to get the same front-page headlines and the lead spot in radio, television and online news when the Ombudsman this month dismissed the graft charges against him for insufficiency of evidence. News of his acquittal was buried in the inside pages and really did not merit screaming headlines complete with reactions from different sources.
Albayalde was chastised, ridiculed, cursed and humiliated for weeks by many during the October 2019 Senate marathon hearings which focused on the Duterte administration's war on drugs, initially zeroing in on the Good Conduct Time Allowance law; the need to reform our prisons; the drug convicts lording over the New Bilibid Prisons; and eventually the involvement of so-called 'Ninja Cops' in illegal drug activities in the country.
Senators led by Sen. Richard Gordon even expressed belief in a 'grand cover-up' by Albayalde to protect his underlings from dismissal from the police force over a 2013 anti-narcotics operation in Mexico, Pampanga which led to the recovery of 36.68 kilograms of shabu.
The charges hurled against Albayalde when he was still the Pampanga police director affected the latter so much that on October 15, 2019—or 24 days before his 56th birthday, he resigned his post to concentrate on his legal defense as the Senate blue ribbon and justice committees recommended the filing of criminal charges against him.
Last November 15, the last day for filing of substitutions and withdrawals of certificates of candidacy at the Comelec—the Office of the Ombudsman released its decision dismissing due to insufficiency of evidence the graft charges recommended by the Department of Justice to be filed against Albayalde. No, Albayalde did not beat the November 15 deadline since politics is not his cup of tea and thus, his would-be-rivals have already heaved a big sigh of relief.
The Ombudsman said that the evidence presented was "insufficient to establish proof of any unlawful act or omission on P/Gen Albayalde's part." It also pointed out that the evidence presented "is not only tainted with procedural lapses, but also failed to establish criminal liability on his part."
At the same time, the Ombudsman's office stressed that the amended complaint filed against the member of Philippine Military Academy 'Sinagtala' Class of 1986 violated his right to be informed of the accusation against him.
Ombudsman Samuel Martires last November 12 also junked the motion for reconsideration filed by the PNP Criminal Investigation and Detection Group in connection with Albayalde's case. Acting Assistant Ombudsman Moreno Generoso as well as graft investigators Lucielo Ramirez Jr. and Bonifacio Madrilla also signed the 2-page resolution.
The Ombudsman said the resolution of Albayalde's case became final on July 22. The CIDG filed a request for extension to file an appeal and motion for reconsideration on July 23 and July 29, respectively.
Citing provisions of its rules of procedures, the Ombudsman said only one motion for reconsideration or reinvestigation of an approved resolution is allowed to be filed five days from notice of its decision.
Gen. Albayalde welcomed the dismissal of his graft charges. "On behalf of my family, I would like to extend my gratitude to all the people who have supported us through these trying times," he said.
"It has been especially hard on my children who were immensely hurt by these false accusations." He said the decision of the DOJ and the OMB "is a concrete validation of what I've always insisted, that these personal attacks were baseless and without evidence."
Last Friday, the former NCRPO chief who became the country's 22nd PNP chief, replacing his mistah, now Senator Ronald 'Bato' dela Rosa on April 5, 2018, visited the PNP Highway Patrol Group headquarters in Camp Crame to receive his Chief Master Rider Badge.
As a fellow Rider—member of PNP-HPG Motorcycle Riding Class 1998-Alpha or the 'Centennial Riders,' I was invited by PNP-HPG director, Brigadier Gen. Rommel Marbil of PMA 'Sambisig' Class of 1991 to join him, Gen. Albayalde and some officers and friends for a simple lunch after the ex-PNP chief received his Chief Master Rider Badge which is only being given to PNP chiefs and PNP-HPG directors.
"By virtue of what he had accomplished for the PNP, PGen Albayalde have more than gained the right and the distinction of bearing the Chief Master Rider Badge. Thus, in addition to symbolizing his preeminence over all elite motorcycle riders, the Badge equally expresses his ability to influence and empower them all to be force multipliers for road courtesy, safety and security," said PNP-HPG deputy director for operations, Colonel Rodolfo Tatoy.
Slim and looking very physically fit in a simple shirt, jeans and a pair of sneakers, the 58-year old former PNP chief regaled us with stories of him riding the Big Bike in never-ending highways in the United States and the high price of having a vehicle oil change in the US of A, his experience in dining in different American and Asian restaurants, and even his new-found ability to wash and iron his and his wife Cherry's clothes.
Albayalde also had good words for his fellow Cavalier, Gen. Dionards Carlos, our 27th PNP chief, whom he said is a fellow Special Action Force commando, a skydiver in particular. The former PNP chief said he is fond of skydiving but his wife begged him to stop doing the dangerous stunt after their 'kambal' was born.
The once suffering, bleeding Albayalde now really can smile with his family while reminiscing the good and bad days they had. I believe that prayers and faith in God kept them as one. I hope I can join him and company as they ride again once I am able to acquire a Big Bike. I really miss my good old Rider's days.
AUTHOR PROFILE
Opinion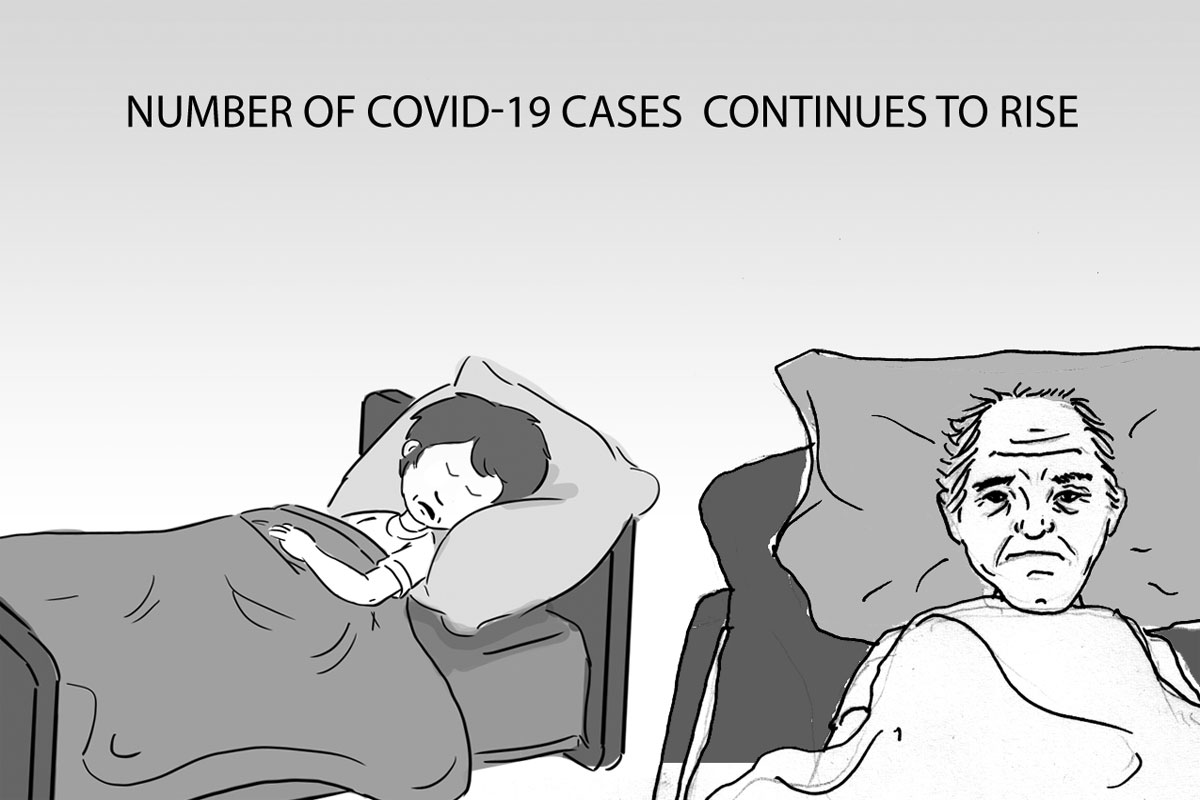 SHOW ALL
Calendar