Change in QC leadership predicted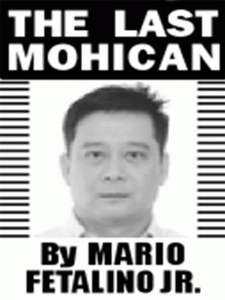 THE camp of congressman Mike Defensor and former lawmaker Winnie Castelo who are running for Quezon City government's top two positions must be more than encouraged by the results of a recent survey.
According to survey conducted by The Center, there could be a changing of the guards in Quezon City with nickel mining magnate and Partylist Representative Michael 'Mike' Defensor enjoying a double-digit lead over incumbent Mayor Joy Belmonte if the elections are held on the period the survey was made.
On the question of who will they vote for Mayor if the elections are held on the survey period, some 41% of the respondents in Quezon City answered Defensor.
On the other hand, 27% said they will vote for Belmonte who is running for reelection.
In 2019, Belmonte faced stiff opposition from outgoing Congressman Vincent 'Bingbong' Crisologo who ran his campaign on a budget compared to that of Belmonte which was oozing with cash.
Ed M. Malay, Director of The CENTER and PR and Media Adviser of Former President Fidel V. Ramos, said the base from which those who are in favor of Defensor comes from a wide spectrum of the people in Quezon City.
The survey results for Quezon City showed Defensor leading Belmonte in all the socio-economic classes from ABC, D and E.
****
The Government Service Insurance System is considerate not only to its members but also to state agencies with unremitted premium contributions.
To avail of penalty condonation, the state pension fund recently urged delinquent government agencies to get their premium contributions updated.
The state agencies were asked to enter into a memorandum of agreement with GSIS so the latter can assist them in settling the unremitted contributions of your their employees.
"Magtulungan po tayo sa pagbibigay ng nararapat na ginhawa sa kapwa natin kawani ng gobyerno," appealed GSIS President and General Manager Rolando Macasaet.
A percentage of the penalties of the total amount of agencies' obligations will be condoned. Agencies may get 40% condonation on the penalties of their outstanding premium obligations if their account is in arrears for 7 months to less than 25 months; 35% condonation, if in arrears for 25 months to less than 37 months; 30%, if 37 months to less than 60 months; and 20%, if 60 months and above. On top of that, an additional 1 0% condo nation will be given to the agency if at least 20% of the total obligation is paid prior to execution of the MOA and 5% additional condonation if at least 15% is paid.
GSIS may even extend the condonation rate to a maximum of 60% of the computed penalties on premium arrearages, subject to approval.
"Seize this chance to help your employees and ensure that they will fully enjoy their privileges and receive the correct computation of their benefits. The program will also aid in maintaining a healthier pension fund," Macasaet added.
Qualified to enter into a MOA are government agencies with no existing agreement on premiums settlement yet with GSIS and those with pending cases due to non-remittance of premiums. The option is now also open to government agencies previously covered by SSS but are now under GSIS.
This is also open to agencies which previously entered into a MOA with GSIS but failed to comply with the terms and conditions of the said agreement. Noncompliance must be due to valid reasons and subject to Board approval.
Agencies, which are interested to enter into a MOA, must submit a written request to GSIS to settle their obligations and reconcile the accounts of their affected employees. The updated service records of employees to be covered by the MOA must also be submitted.
Using GSIS and submitted records, the pension fund will come up with a statement of account to determine the total outstanding balance of the agency. Once the agency signifies their agreement with the total outstanding obligation, GSIS will process the request.
**
For comments, please call or text 09569012811 or email lastmohican2004@yahoo.com
AUTHOR PROFILE
Opinion
SHOW ALL
Calendar