Cayetano launches eco-friendly bike caravan
FORMER Speaker Alan Peter Cayetano has said Monday's nationwide bike caravan, which was organized by his supporters, is just the start of more eco-friendly campaign methods that could inspire people to support not just his candidacy for the Senate but his push for an eco-friendly campaign.
"It's a big sacrifice but it's a small step in future campaigns," the former Speaker said in a media interview on March 15, referring to the thousands of cyclists who joined Monday's nationwide bike caravan in support of his Senate comeback campaign.
"We're hoping we can do more creative campaigns like this… I'm hoping people will support not only me but the way we're campaigning now," Cayetano said.
He said the cyclists rose to the occasion given the difficulty of mounting a campaign that would not use traditional materials that end up polluting the environment.
"Mahirap mangampanya na walang posters, walang flyers, walang motorcade… So I'd really like to thank yung mga siklista natin, kasi nag-volunteer sila all over – from Vigan all the way to Zamboanga," he said.
The supporter-led bike caravans were held simultaneously on March 14, 2022, in 14 areas all over the country, in response to Cayetano's call for an eco-friendly campaign.
The 14 areas were Vigan City in Ilocos Sur, Urdaneta City in Pangasinan, Legazpi City in Albay, Ormoc City in Leyte, Baguio City, Bacolod City, Cagayan de Oro City, General Santos City, Zamboanga City, Manila City, Marikina City, and the provinces of Cebu, Camarines Sur, and Iloilo.
As the first candidate to launch an eco-friendly, "lead-by-example" campaign, Cayetano encouraged his supporters to do away with motorcades and other activities that could accumulate waste that negatively affect the environment.
He said he decided to mount an eco-friendly campaign after realizing that campaign periods generate a large amount of garbage.
In the 2019 elections, the Metropolitan Manila Development Authority (MMDA) collected a total of 200.37 tons – equivalent to 29 garbage trucks – of election-related materials from March 1 until May 16 in Metro Manila alone. In the 2016 elections, election-related waste reached 206.61 tons – equivalent to 34 garbage trucks – in the same area.
"We were thinking how we can lead by example kung napakaraming basura ang ating ige-generate during the campaign, lalo na iyong single-use lang [tulad] ng kalendaryo na nagagamit throughout the year, y'ung mga polyetos, posters, and ganoon din sa motorcade… it's expensive sa gasoline, madumi sa hangin," he said.
He said instead of waste-generating activities, his campaign would have "more interviews, the use of social media, and more face-to-face interaction."
Despite the difficulties presented by the one-of-a-kind campaign, Cayetano said his supporters are becoming more creative and resourceful when it comes to showing their support for their candidates.
"May nag-propose na nga ngayon, clean-ups naman. Magpupunta sa mga beach or river areas, magki-clean up sila as part of the campaign. Kung ganito magiging campaign, it will not only be fun, but it will also be very meaningful," he said.
AUTHOR PROFILE
Nation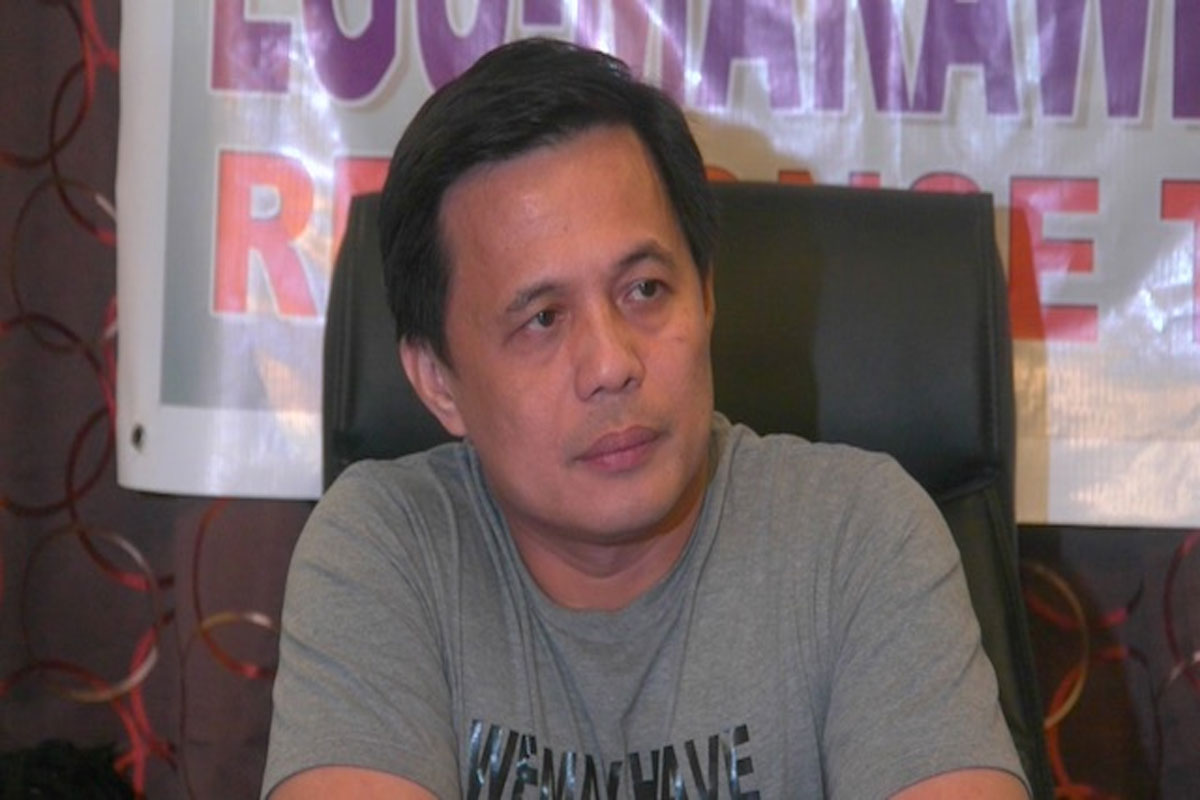 SHOW ALL
Calendar