 Carlos skydives again, leads special forces' graduation rites
PHILIPPINE National Police (PNP) chief, General Dionardo B. Carlos is back to his skydiving ways, recently doing a freefall 10,000 feet above ground during the Joint Philippines-United Staets Balikatan 2020 military exercises in Palayan City in Nueva Ecija
Joined by Army Special Forces acting regiment commander Colonel Eliglen Villaflor and other SF paratroopers, the top cop boarded a United States Army C-130 aircraft and jumped at an altitude of 10,000 feet.
They landed at the the Drop Zone Royce in Santa Rosa, Nueva Ecija.
For the historic feat, Gen. Carlos was awarded an honorary military freefall badge.
Gen. Carlos also officiated the joint graduation of the Basic Airborne Course Class 131-2021, Jump Master Course Class 85-2021, Parachute Packing Course Class 52-20220 and Military Free Fall Course 27-2021 at the Army's Special Forces Airboren Regiment headquarters in Palayan City.
"This is not for the faint-hearted, not all soldiers have the guts to jump out of an aircraft," said PNP Special Forces School commandant, Lieutenant Col. Carly Leo Nagac.
The official said majority of the graduates are from the Army while others are from the Air Force and the Naval Special Operations group.
Gen. Carlos is a seasoned free faller who used to be an officer of the elite PNP Special Action Force. "Mataas ang tingin ko sa mga Special Forces, nakakasama ko sila palagi pagdating sa skydiving.
Originally, gusto ko talaga maging military pero napunta ako sa Philippine Constabulary, then eventually sa SAF. As Chief, PNP, let me say that we actively support the Armed Forces of the Philippines in matters involving the suppression of insurgency and in combat operations. Thus, we recognize Special Forces primarily in training of unconventional warfare in insurgency operations as we work stronger in coordination in anti-insurgency operations," the top cop said.
Villaflor said that thru the auspices of the US. Army, their students were able to experience how to jump from a Lockheed C-130 Hercules transport aircraft, a Boeing CH-7 Chinook helicopter and a Sikorsky UH-60 Blackhawk helicopter apart from using the Bell UH1 and Cessna aircraft.
The students got their local airborne wings and US wings' badge, a testament to the achieved interoperability of the US and Philippine airborne forces, the official said.
Col. Villaflor said most of the parachutes used during the training are Filipino-designed and patented Haribon.
The parachutes were the product of an Army technical working group headed by Col. Villaflor which is working to better improve the Army capabilities.
The parachutes were named after the mighty Philippine Eagle known as Haribon or Haring Ibon. "This perfectly characterizes Filipino paratroopers, fierce and up to par with international standards," Villaflor said.
AUTHOR PROFILE
Provincial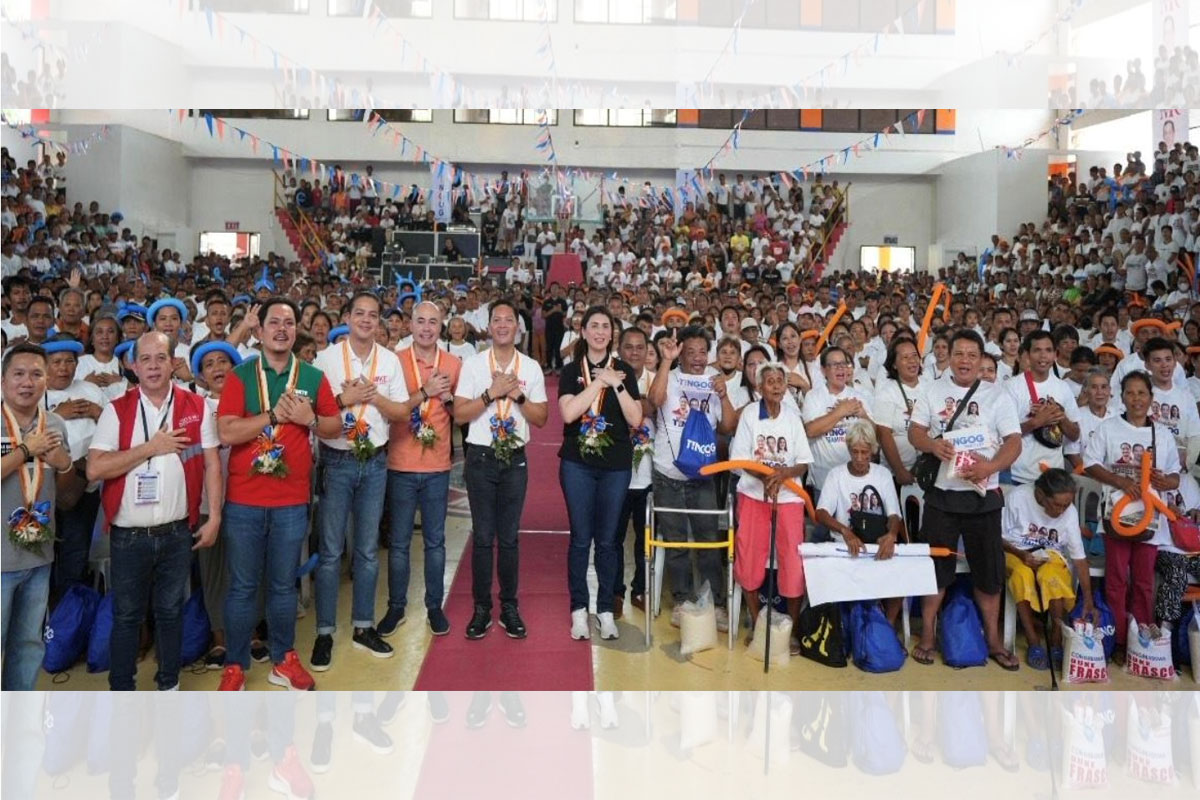 SHOW ALL
Calendar