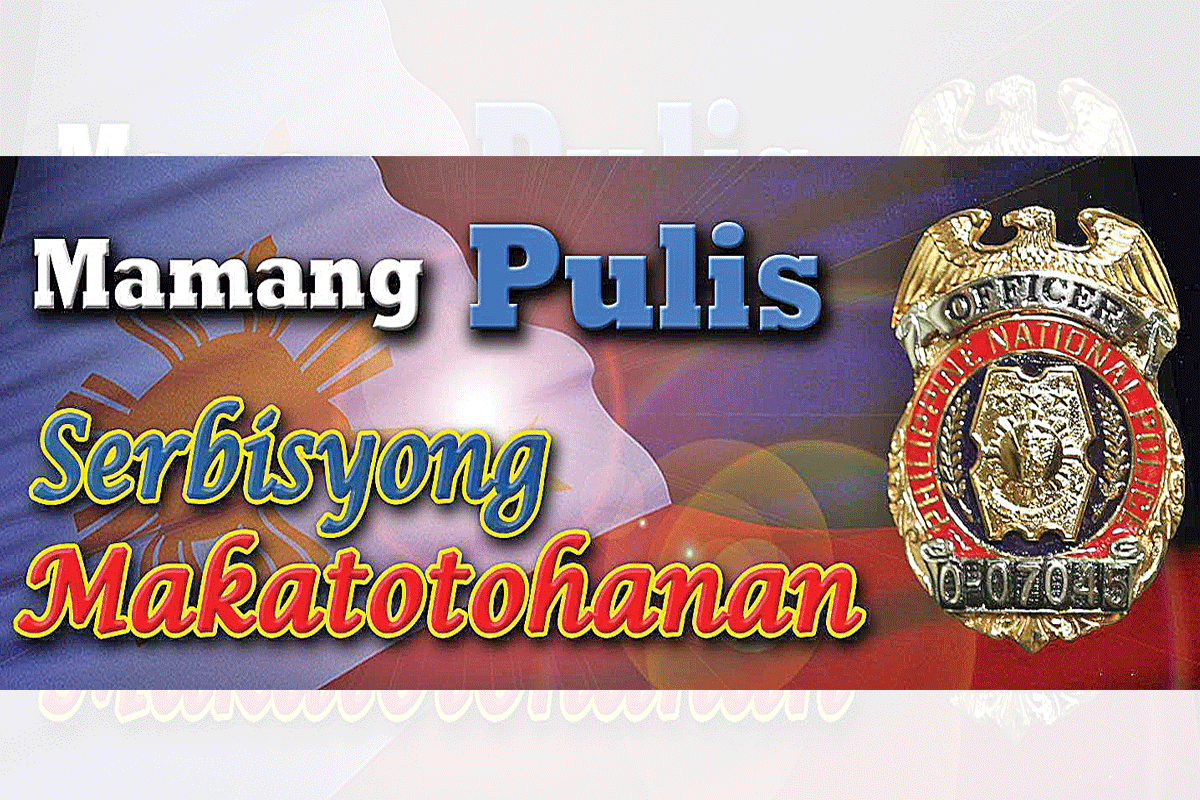 Carlos reiterates 'one- strike' policy, internal discipline program
PHILIPPINE National Police (PNP) chief, General Dionardo B. Carlos has reiterated to his field commanders nationwide the need for them to fully supervise the conduct of their internal discipline program aimed at ferreting out misfits and scalawags in uniform.
The top cop emphasized their 'One-Strike Policy' which means that the immediate supervisor of any police personnel reported and arrested for involvement in criminal and other illegal activities including gambling will be immediately relieved and will undergo administrative investigation.
A number of police generals who talked to the Journal Group said Carlos issued the instruction anew amid President Duterte's recent 'Talk to the People' where the Commander-in-Chief scored some members of the police force for their involvement in corrupt activities and poor discipline.
The Chief Executive also cited the presence of some policemen who are being monitored or arrested for involvement in illegal gambling activities like cockfighting or 'sabong' amid the new normal brought about by the COVID-19 pandemic and the gains being made by the national police force in the fight against illegal drugs, crime, insurgency, terror and corruption.
Carlos instructed all his five Area Police Commanders and the 17 Police Regional Office directors to hit harder on criminals in their areas of responsibility as well as police personnel involved in corrupt activities.
"Gen. Carlos has ordered us to be more aggressive and further hit hard on the so-called bad eggs, the misfits and scalawags in the police force specifically those involved in criminal acts and other criminal activities including illegal gambling, 'tupada' and e-sabong," one police regional director said.
The PNP chief called on his commanders to fully supervise and monitor their personnel thru their respective counter-intelligence units.
He also reiterated his 'No-Take' policy on all illegal activities with a warning that any official who will be reported to be disregarding his order will be subjected to a thorough investigation, relieved administratively and face criminal and administrative charges.
Carlos has also ordered a stepped up campaign against insurgency, terrorism and private armed groups and loose firearms across the country as they prepare for the May 9national and local elections.
To do this, he has ordered the further development and strengthening of their five Area Police Commands to make their operations on the ground against the New People's Army, Southern Philippines-based terrorist groups and other lawless elements more focused and especially during the election.
Carlos also vowed that the Intensified Cleanliness Policy of his predecessor, now senatorial candidate Gen. Guillermo Lorenzo T. Eleazar will remain in high gear under his command.
"While our men and women on the ground will have their hands full against crime, illegal drugs, insurgency, terrorism and private armed groups, we will not be remiss in continuing the reforms that have been started by past administrations, the programs that have been initiated and the policies that are being strengthened in the organization," he said.
The PNP chief said the ICP program of Eleazar is a really good example of what the PNP needs. "Every problem regardless of its severity will be addressed with the same attention and intensity. Walang maliit o malakingproblema, lahat ay bibigyan natin ng sapatat kaukulang atensyon. I expect the same enthusiasm and energy given to keeping every police station clean and orderly for this is a reflection of the true heart of the PNP," he stressed.
Carlos said there will be an unrelenting campaign against rogues in uniform and other scalawags in government, the responsibility lying in the hands of the PNP Integrity Monitoring and Enforcement Group headed by Brigadier Gen. Oliver A. Enmodias.
The PNP-IMEG director said they have been instructed by Gen. Carlos to go all-out against any police personnel, uniformed or non-uniformed, who are involved in corrupt activities specifically drug trafficking and robbery-extortion.
Enmodias said they are validating reports regarding the involvement of some police personnel on illegal activities at present and called on the public to immediately report the presence of any member of the PNP who are involved in irregularities and illegal activities in their neighborhood.
He added that information may be relayed to the PNP IMEG Hotlines: Smart- 09989702286 or Globe- 09957952569 or thru the Facebook Page: Integrity Monitoring Enforcement Group and Twitter Account: @imeg2017.
The official assured that the identities of the informants will be kept in utmost secrecy.
Information received by the PNP-IMEG from concerned citizens and anonymous tips since 2017 have led in the arrest of 83 policemen accused of involvement in rogue activities especially illegal drug trafficking, robbery-holdup, the so-called 'bangketa/hulidap' activities and illegal use of motor vehicles or motorcycles recovered in police operations but were not included in the list of inventoried pieces of evidence.
Overall, a total of 145 policemen arrested by the PNP-IMEG since 2017 have been dismissed form the service; 328 are still under summary hearing procedures; 76 were exonerated; 28 were suspended ; six were demoted; and three were reprimanded.
Last week, PNP-IMEG operatives in coordination with the Police Regional Office 5 headed by Brig. Gen. Jonnel C. Estomo arrested a PNP Non-Uniformed Personnel in Bicol region for involvement in illegal drug trafficking. Enmodias identified the now jailed NUP as Norberto Elopre alias 'Obet,' assigned at the Magarao Municipal Police Station in Camarines Sur.
The suspect yielded four heat-sealed plastic sachets containing around seven grams of shabu worth P47,600 and the P15,000 worth of boodle money topped by one marked P500 bill.
The PNP-IMEG has also asked the PRO5 to help them in investigating officers and men of the Matnog Municipal Police Station in Sorsogon who allowed two jailed men to leave their cell.
The arrest of the two heinous crime suspects who were found riding a motorcycle at the public market in Matnog, Sorsogon instead of being locked up at the local police jail angered Gen. Carlos who ordered a thorough investigation of officers and men of the Matnog Municipal Police Station who allowed the two suspects who are supposedly facing non-bailable criminal cases to leave their cell without any court order.
On Tuesday last week, he said that the two identified as Junior Genablazo, a resident of Barangay Camachilles in Matnog facing a case for sale of prohibited drugs under Republic Act 9165 or the Comprehensive Dangerous Drugs Act of 2002 and Pedro Garote, a resident of Bgy. Sta. Isabel, also in Matnog who has been charged with rape, were arrested outside the Matnog public market while on board a motorcycle without license plate. The record of the motorbike is also being investigated by the PNP-IMEG.
AUTHOR PROFILE
Opinion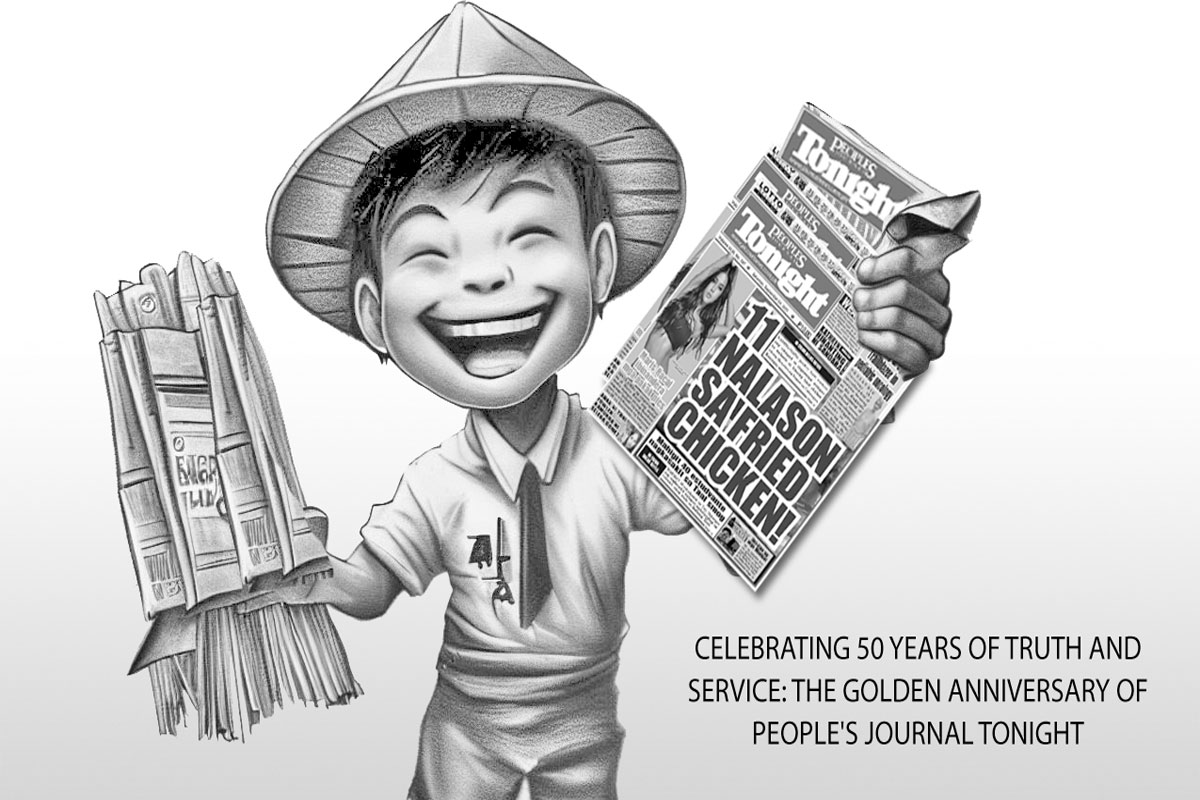 SHOW ALL
Calendar