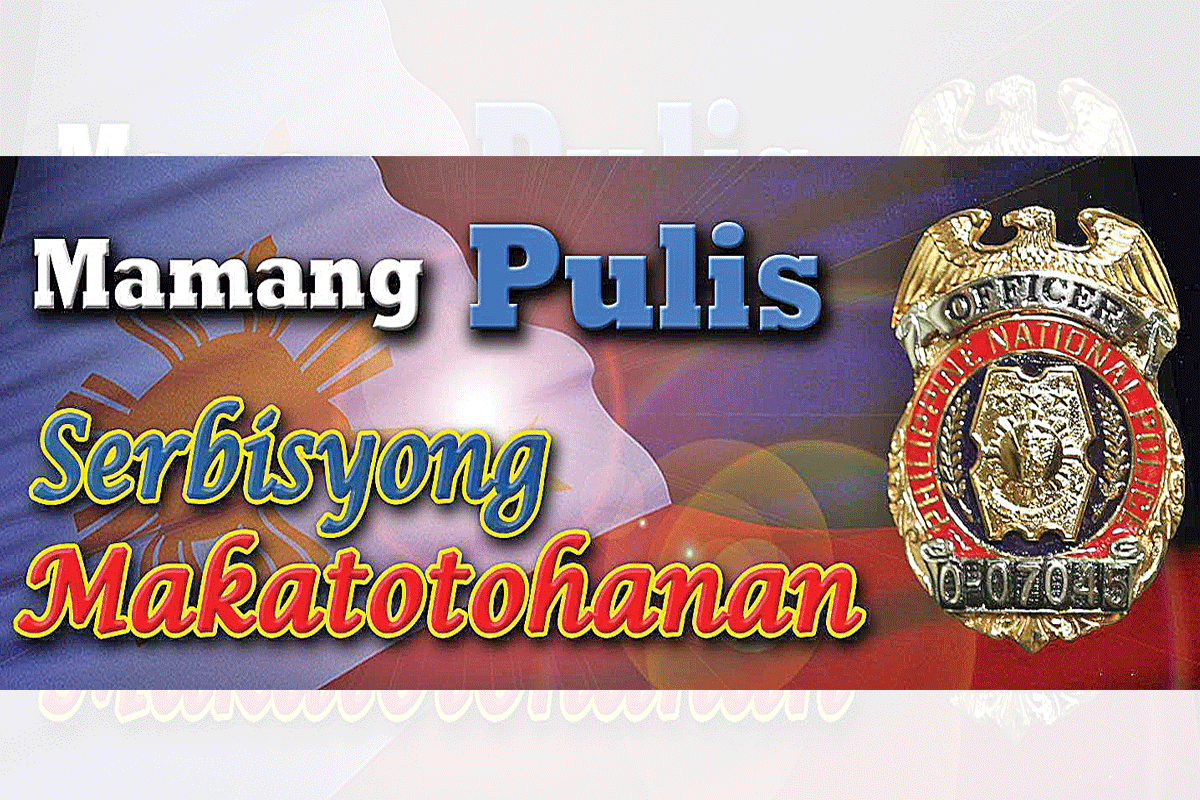 Carlos: PNP's Double Barrel Finale Version 2022 anchored on 8 Es
THE Philippine National Police's (PNP) Double-Barrel Finale Version 2022 of General Dionardo B. Carlos which is anchored on Eight E's is now being finalized for full implementation nationwide, a senior PNP official told the Journal Group.
PNP Director for Operations, Major Gen. Valeriano T. de Leon said the Eight E's Infinite Process under their Campaign Plan Double-Barrel Finale Version 2022 is particularly geared at strengthening the Barangay Anti-Drug Abuse Councils or BADACs nationwide.
He added that the Eight Es are short for : Engineering the structure; Education; Extraction of information; Enforcement; Enactment of Laws; Environment; Economics; and Evaluation.
"As we move towards the end of the Campaign Plan Double Barrel, we deem it necessary to reconceptualize our strategy and focus on regaining the trust and confidence of the public to the PNP," the 2-star police general told officers and men of the PNP Drug Enforcement Group as he installed new PNP-DEG director, Brigadier Gen. Randy Q. Peralta last week.
The PNP Director for Operations commended the men and women of the PNP-DEG for showing their professionalism and unwavering commitment in pursuing the government's war on drugs.
"Despite the numerous challenges affecting the implementation of our campaign, you stood firm with a stronger commitment to serve and protect our people against crime and violence," he said while noting the significant contribution of the unit to the PNP's unprecedented achievements in the crackdown against illegal drug trafficking and abuse under the Duterte administration.
Gen. Carlos earlier underscored the need to further strengthen the BADACs all over the country under the guidance of the Department of Interior and Local Government under Secretary Eduardo M. Año, the PNP and the Philippine Drug Enforcement Agency headed by Director General Wilkins M. Villanueva.
"Ang focus po ng ating huling version ay 'yung ating barangay development program kung saan 'yung ang ating BADACs o Barangay Anti-Abuse Council ay pinalalakas with the presence of police sa barangay na sila 'yung nagiging partner in the supervision of the force multiplier, 'yung ating mga kasama sa iba't ibang komunidad," the top cop said.
Gen. Carlos added Double Barrel Finale Version 2022 aims to bolster the government's anti-drug campaign along with continuous coordination with the PDEA and the Dangerous Drugs Board chaired by Secretary Catalino S. Cuy.
The PNP chief explained his final version will help more drug addicts recover thru wellness and recovery programs. Another sure way to fulfill the mission is the adaptation of an integrated approach in securing the assistance of the local government units in drug-clearing operations as mandated by DDB Regulation No. 3 Series of 2017, otherwise known as "Strengthening the Implementation of the Barangay Drug-Clearing Program"
From July 2016 to last December 31, the PDEA chief said that 24,253 out of the country's total 42,045 barangays are already 'drug-cleared' with operations still ongoing to clear the remaining 11,175.
In July 2016, then PNP chief, now Senator Ronald 'Bato' M. dela Rosa launched the PNP Anti-Illegal Drugs Campaign Plan: Double Barrel which paved the way for the former PNP Project: Tokhang or 'Knock and Plea' program and the Project: High Value Target.
Project: Double Barrel Alpha was launched by dela Rosa in October 2016 to help neutralize so-called 'high-value targets' in the country. Under Gen. Carlos, the PNP is not anymore bent in pursuing its Oplan: Katok.
"Hindi na ho siguro natin makikita 'yung ganu'ng aktibidades. Ito ho ay more on reaching out to the victims o 'yung adik na po na makapagbago. Malakas po 'yung ating presensya sa mga barangays through the BADACs at 'yung mga pulis na nandiyan sa barangays. 'Yung ating tasked unit 'yung PDEG at iba pang mga DEUs (Drug Enforcement Units) sila po 'yung gagawa ng intelligence based operations against the illegal drugs," he said.
"Ang importante po dito sa sinasabi nating finale, papaano po tayo magtatapos para sa ating administration ng ating Pangulo pagdating po ng June 30 ay makita ho natin in totality 'yung ating approach para dito sa laban natin sa ilegal na droga. Ito po 'yung ating Finale Version 2022," the PNP chief added.
Last Tuesday, Brig. Gen. Peralta, a member of PNP Academy Class of 1993 officially took over as the new PNP-DEG director vice his classmate, new Quezon City Police District director, Brig. Gen. Remus B. Medina.
"My marching order for all of you is to stay focused and do what is right. Let's us look forward not for self-fulfillment but look on the future of our children and our country," Peralta told officers and men of the PNP-DEG shortly after he was installed by de Leon.
The new PNP-DEG director thanked Brig. Gen. Medina for ably steering the unit to greater heights with major accomplishments since May last year which saw the PNP-DEG accounting for nearly 1.9 tons of shabu worth around P13 billion with the help of the PDEA and other PNP territorial units.
"This is a challenging job but I promise I won't break your heart. Just be honest with me. If there are temptations, there are offers coming as you carry out your job. Just tell me. We should live in trust and confidence," he said.
Being no stranger to the PNP-DEG where he used to be its Chief of Staff and later Deputy Director for Operations, Brig. Gen. Peralta also said one sure way to avoid falling into the evils of money as they fight drugs is to live a decent and modest life.
"We are humans bound to commit mistake but we can avoid all temptations by simply living within our means," he said.
Before 2021 ended, combined agents of the PDEA, the PNP-DEG and the Armed Forces made their final major drug haul of 77.5 kilograms of shabu worth P534.7 million in Mandaluyong City.
Gen. Carlos said the major drug catch was part of their intensified effort to go after the so-called 'big fishes' in the illegal drug industry.
Since July 2016 to date, government agents have seized around P75 billion worth of the so-called 'poor man's cocaine' and other prohibited drugs. Of the confiscated prohibited substance, around P65 billion of them are shabu which were mostly believed to have been smuggled into the country by foreign drug syndicates especially rogue Chinese nationals.
AUTHOR PROFILE
Opinion
SHOW ALL
Calendar