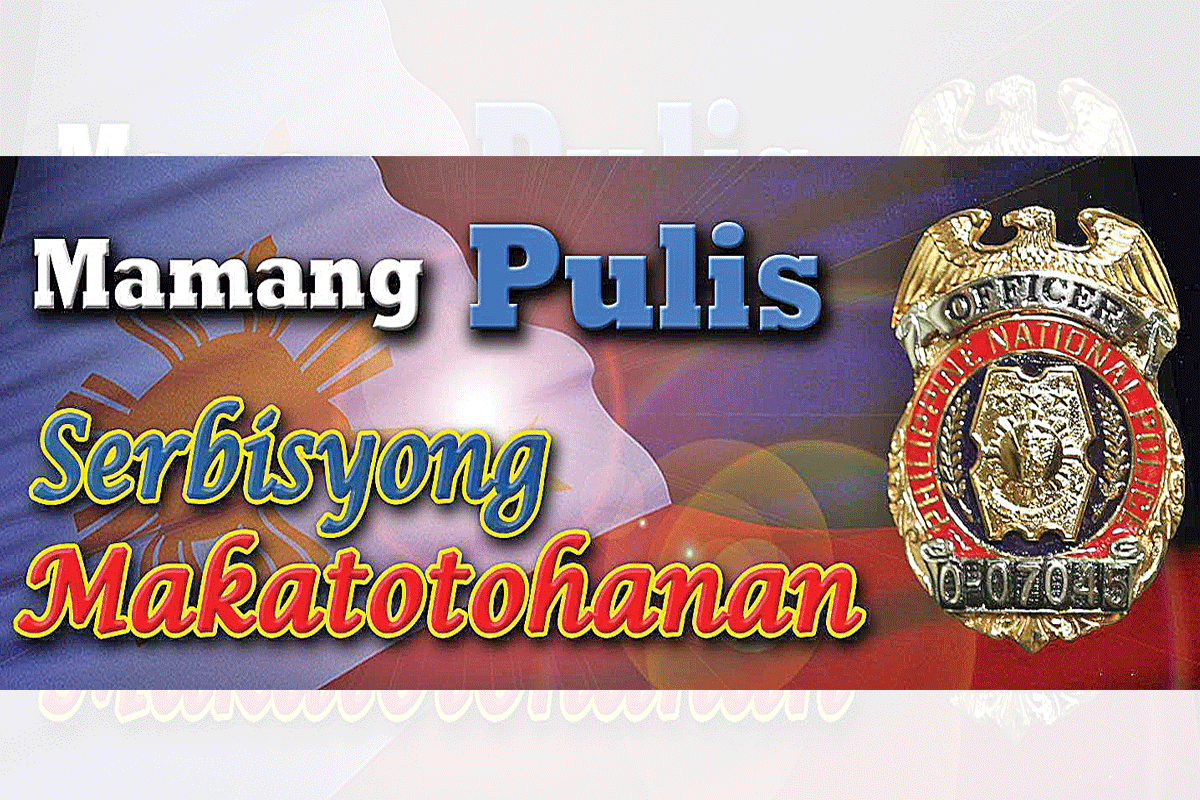 Carlos orders stepped up 'summer offensive' vs secret MJ sites
PHILIPPINE National Police chief, General Dionardo B. Carlos yesterday said he has ordered an intensified 'summer offensive' versus secret marijuana plantation sites in the country specifically those located in the Cordillera region which remains the top producer of cannabis being sold in The Philippines.
The top cop particularly ordered Cordillera Police Regional Office director, Brigadier Gen. Ronald O. Lee to lead the crackdown against marijuana sites in the region to prevent their transport to Metro Manila and other parts of the country as well as the possibility that revenues earned from cannabis cultivation could be used to finance the candidacy of some local candidates in the May 9 polls.
Gen. Carlos at the same time commended the Cordillera police force for making a huge stride in the campaign, citing the series of marijuana eradication drive in the region from February 23 to last March 3 which resulted in the destruction of nearly two million pieces of fully-grown marijuana plants, around 21,000 cannabis seedlings, nearly a ton of dried marijuana leaves and marijuana oil valued at around P503 million.
The more than half-a-billion pesos worth of marijuana were found and torched in different plantation sites in Kibungan, Benguet and Tinglaan, Kalinga province, said Brig. Gen. Lee.
Also arrested during those operations were three armed marijuana cultivators and four cannabis traffickers.
Last Thursday, combined agents of the Cordillera police force, joined by officers from the Philippine Drug Enforcement Agency, the Philippine Navy and the Philippine Army overrun a huge marijuana cultivation site in Mount Bitullayungan in Tinglayan, Kalinga where they uprooted and burned an estimated P22 million worth of cannabis.
"Investigations are being conducted to identify the owners and the individuals manning the marijuana plantations. We will not rest until all of these criminals are put behind bars, Gen. Carlos said.
Brig. Gen. Lee said that their ongoing 'search-and destroy' operations against marijuana plantations in the region have also scored a 1st in recent years: the arrest of three armed cultivators of the prohibited crops.
"This is the first time in recent history that we have arrested three marijuana cultivators who were also armed with guns," the Cordillera police director said.
The official said that suspects Peter Bagtang,22; and Langao Bagtang,70; as well as a 17-year old relative were arrested in Mount Bitullayungan in Barangay Butbut Proper in Tinglayan, Kalinga February 28.
Recovered from the possession of the three who were caught guarding the marijuana cultivation site were one caliber .22 revolver with a defaced serial number with 12 live ammunition, one cal. 9mm semi-automatic pistol with serial number TDY91625 with two magazines containing bullets and a 12-gauge shotgun, also with a defaced serial number and containing four ammunition.
"Our troops chanced upon the three suspects while in the act of uprooting and gathering marijuana plants with their firearms seen hanging with slings on their bodies. All tried to flee on foot but were immediately subdued and placed under arrest," Brig. Gen. Lee said.
Uprooted and destroyed at the site were around 5,000 pieces of fully-grown marijuana plants valued at nearly P1 million.
The three were immediately whisked to the Tinglayan Municipal Police Station for booking and filing of criminal charges for violation of Republic Act 9165 or the Comprehensive Dangerous Drugs Act of 2002 and RA 10591 or the Comprehensive Firearms and Ammunition Regulations Act of 2013 in relation to the gun ban.
Section 16 of RA 9165 which refers to the 'cultivation of marijuana, opium poppy and other plants classified as dangerous drugs or are sources thereof– carries the penalty of life imprisonment and a fine of as much as P10 million upon conviction.
Brig. Gen. Lee said the accused were later sent to the Kalinga Police Provincial Office headquarters in Tabuk City as local police officials talked with tribal leaders in the area to prevent possible misconceptions that may lead to armed conflict.
"Tribal elders were convinced that the accused should answer for their offense since they were all caught in the act," he said.
Brig. Gen. Lee said that the operations were part of their Oplan: Herodotus 2.
Last week, troops also destroyed over 30,000 pieces of marijuana plants and 10 kilograms of marijuana fruiting tops worth P7.2 million in Bgy. Tulgao West in Tinglayan,
Another operation in Butbut Proper led in the burning of around P16 million worth of cannabis crops. However, no arrests were made during the two operations.
Gen. Carlos lauded the Cordillera police force and their counterparts from the PDEA and the Armed Forces for their latest success in destroying marijuana production sites in the region.
"We are warning those who are engaged in this prohibited trade to stop from your devious activities because we assure everyone an intensified police operations to thwart your illegal undertakings," the PNP chief said.
CORDILLERA POLICE FORCE GET PGS 'INSTITUTIONALIZED' STATUS
The successful anti-marijuana drive comes in the wake of the Cordillera police force receiving its Performance Governance System (PGS) 'Institutionalized' status after satisfying all the requirements from an evaluation board.
The commander of the Area Police Command-Northern Luzon, Lieutenant Gen. Marni C. Marcos graced the conferment ceremonies held at the Cordillera police headquarters in Camp Bado Dangwa in La Trinidad, Benguet last Monday.
During the event, Maj. Gen. Marcos conferred and presented the much-coveted Gold Eagle Award to the Team PROCOR headed by Brig. Gen. Lee who was lauded by Gen. Carlos for achieving another milestone in implementing the PNP P.A.T.R.O.L. Plan 2030 which aims to have a more credible, effective and efficient police force by Year 2030.
Marcos said that the Cordillera police force has shown progress in its PGS scorecard under the leadership of Lee.
"PROCOR under the sterling leadership of Brig. Gen. Lee has accomplished numerous breakthroughs in its scorecard among which are the reduced incidents of crime, exceptional crime clearance and solution efficiency, increased public trust, safety, satisfaction continuous conduct of morale and welfare activities, and continuous partnership with LGUs that are deserving of recognition," Lt. Gen. Marcos said.
Both Marcos, joined by PNP Director for Operations, Major Gen. Val T. de Leon and Lee also awarded the PNP Medalya ng Kasanayan to Lieutenant Colonel Reymino Paduyao, Major Alexander Amistad, Staff Sergeant Jafemar Burgos and Non-Uniformed Personnel Marinel Lucio for their role in the transformation journey of the Cordillera police force.
The four were responsible in preparing for the Institutional Evaluation Process of the Cordillera police force leading to their 'institutionalized' status after passing all six mandatory elements required by the PGS committee.
AUTHOR PROFILE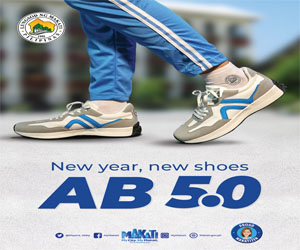 Opinion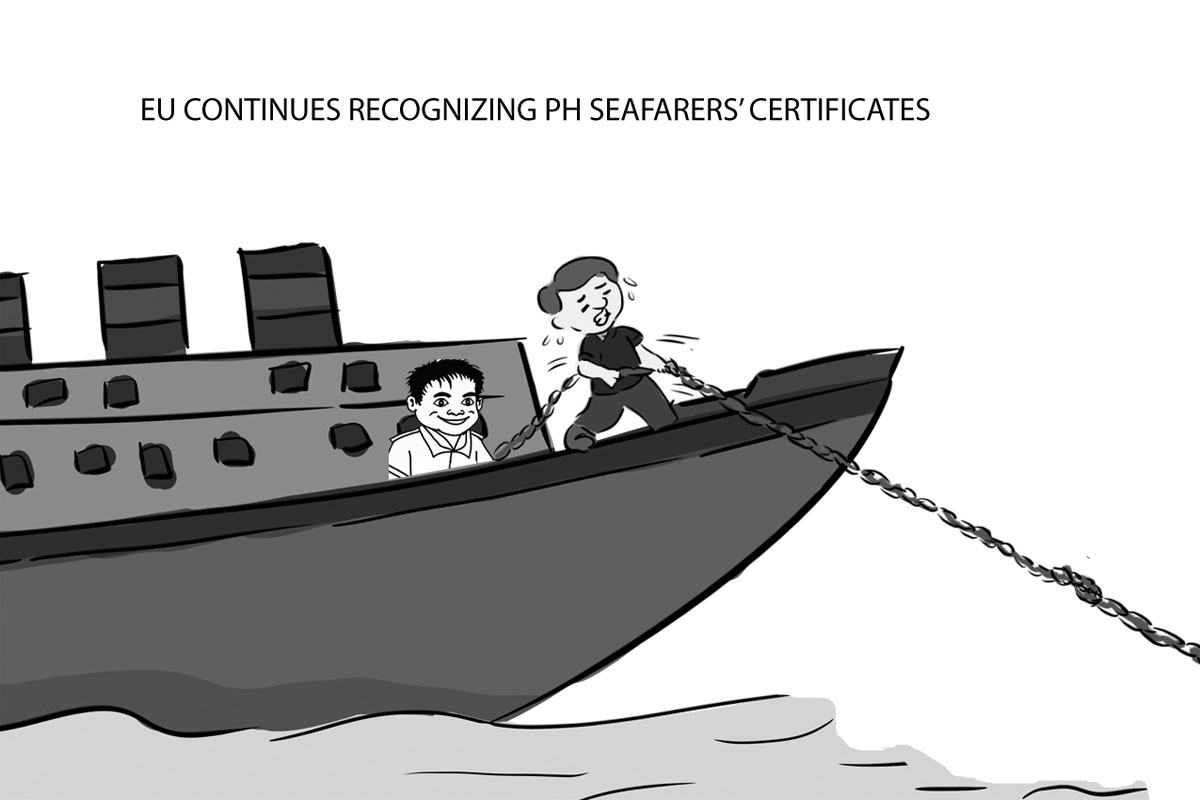 SHOW ALL
Calendar