Carlos intensifies internal cleansing efforts at PNP
PHILIPPINE National Police chief General Dionardo B. Carlos yesterday ordered the PNP Internal Affairs Service to further intensify their anti-corruption drive in the force in line with their stepped-up internal cleansing efforts.
According to the top cop, he wants the PNP-IAS under lawyer Alfegar Triambulo to strengthen their crackdown against rogues in police uniform so that the public can be guaranteed the confidence they entrust to the organization.
To do this, Gen. Carlos ordered the IAS to focus on the speedy and impartial disposition of administrative cases against PNP personnel involved in graft and corrupt practices.
He said that together with the PNP Integrity Monitoring and Enforcement Group headed by Brigadier Gen. Oliver A. Enmodias, the IAS needs to conduct immediate administrative proceedings to determine the administrative liability of arrested PNP personnel and remove them from the force if evidence will warrant such action.
Second, Gen. Carlos ordered the IAS to engage in an intensified proactive inspection approach wherein all PNP personnel will submit themselves to attendance checking, including appearance and public impression evaluation.
IAS, the PNP chief said, is now on the final stage of drafting the procedures and parameters of the State of Discipline wherein all PNP units/stations can now closely monitor and guide their respective personnel to avoid involvement in any illegal activity such as graft and corruption.
Third is the establishment of IAS Desk in police stations and headquarters. Under this program, partner stakeholders will have an avenue to voice out their concerns and grievances as well as recognition of the good deeds of individual policemen or PNP units.
"It shall serve as the centralized repository of all information pertaining to PNP and its personnel. Data gathered shall be used in order to create an intervention to address the issues and concerns," Gen. Carlos explained.
"This is how the organization works. We continue to devise ways to better improve the system and to ensure that we remain committed to our mantra of serving and protecting the public with integrity while fully upholding the rule of law," the top cop added.
Gen. Carlos earlier reiterated to his field commanders nationwide the need for them to fully supervise the conduct of their internal discipline program aimed at ferreting out misfits and scalawags in uniform.
At the same time, the top cop emphasized their 'One-Strike Policy' which means that the immediate supervisor of any police personnel reported and arrested for involvement in criminal and other illegal activities including gambling will be immediately relieved and undergo an administrative investigation.
A number of police generals who talked to the Journal Group said that Gen. Carlos issued the instruction anew amid President Duterte's recent 'Talk to the People' where the Commander-in-Chief scored some members of the police force for their involvement in corrupt activities and poor discipline.
The Chief Executive also cited the presence of some policemen who are being monitored or arrested for involvement in illegal gambling activities like cockfighting or 'sabong' amid the new normal brought about by the COVID-19 pandemic and the gains being made by the national police force in the fight against illegal drugs, crime, insurgency, terror and corruption.
In turn, Gen. Carlos instructed all his five Area Police Commanders and the 17 Police Regional Office directors to hit harder on criminals in their areas of responsibility as well as police personnel involved in corrupt activities.
The PNP chief likewise called on his commanders to fully supervise and monitor their personnel thru their respective counter-intelligence units.
He likewise reiterated his 'No-Take' policy on all illegal activities with a warning that any official who will be reported to be disregarding his order will be subjected to a thorough investigation, relieved administratively and face criminal and administrative charges.
AUTHOR PROFILE
Nation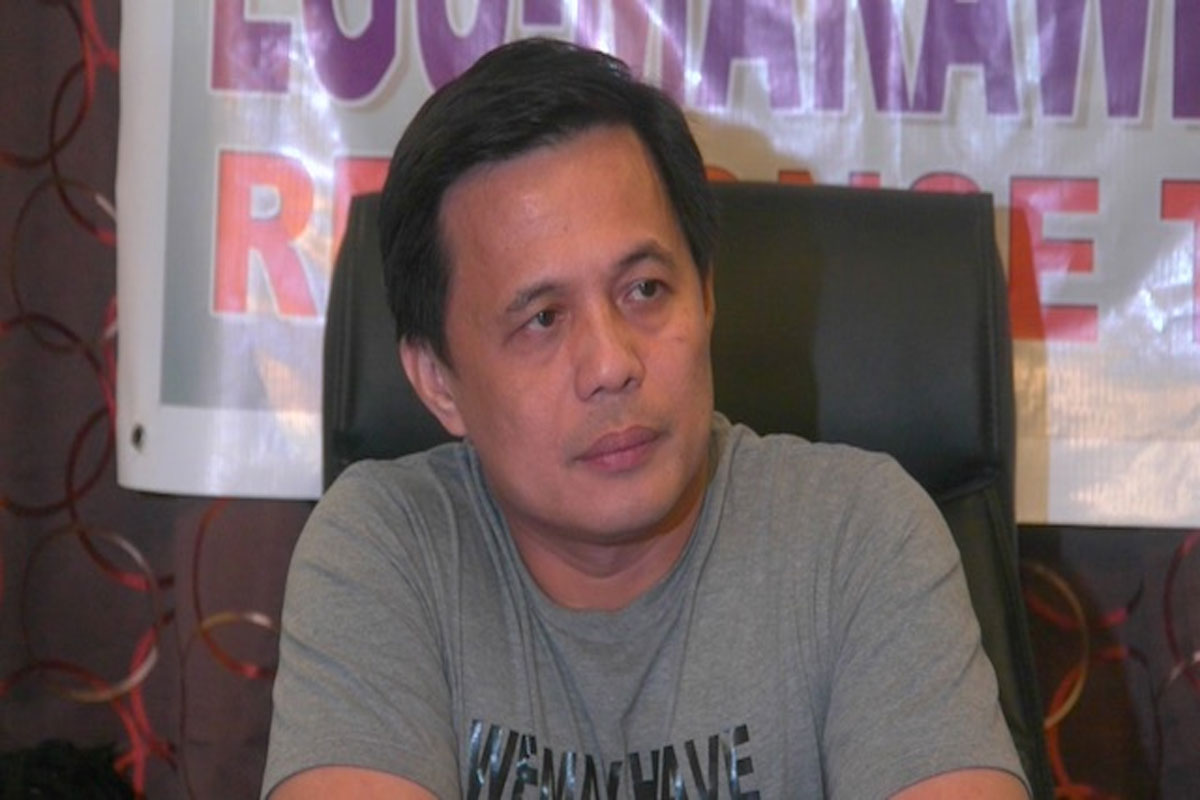 SHOW ALL
Calendar