Capt. Philipp Ines, unique name, unique PIO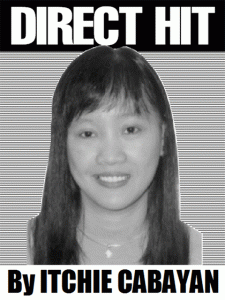 Having covered the Manila Police District beat for the longest time, I guess no public information officer had been as colorful as Capt. Philipp Ines.
His name alone is unique and enough to leave a mark. What also sets him apart is his rapport with the media covering the MPD.
Although I do not frequent the press office at the MPD headquarters and have had no personal encounter with him whatsoever, I was told by veteran colleagues that Capt. Ines is exactly the opposite of what his surname means in Filipino. His amiability and approachability are the reasons why the media members feel at ease with him.
I believe them even though my knowledge of him is limited or confined to what I see in the Viber group. The way he responds to media queries — which are not even mine — are sometimes funny and I admire his patience and understanding. Not all PIOs are made this way.
In fact, there is this one predecessor of his who was too fond of picking fights with the media or would sometimes address queries rudely that when he left the post, many heaved sighs of relief.
I have seen the exchanges over the Viber group and the reactions of my colleagues are justifiable.
This is also a reason why the likes of Capt. Ines is a welcome change. He seemed like a very serious guy based on his photo, until I saw that he can actually make a light situation out of sticky questions which will give one no reason to suspect that he is being evasive or snobbish.
Capt. Ines, I learned, is also into cooking and he is fond of sharing his samples and recipes with the Viber group.
All the humility on his part would make one think that he is just an ordinary cop, until I found out that he is actually a recipient of several PNP service medals and countless commendations and certificates of appreciation.
To top it all, he is also the MPD's Best Junior officer for the year 2021 and the National Capital Region Police Officer 'Outstanding Personnel 2021.'
He was also MPD Best Junior Officer in 2019 and 2020, meaning he got the said award for three straight years.
Capt. Ines joined the PNP way back in 2001. He was initially assigned to the Sampaloc Police Station as Chief, Station Community Affairs Division (SCAD).
Since then, he has continued his brand of leadership by providing every unit he is assigned to with appropriate tools, information and programs that are needed to succeed.
He had always been focused on the relationship between the police and the community in general.
Ines assessed that the past months from August 2020 to present have been both professionally and personally challenging, yet exciting and very rewarding to SCADS.
Through his bandillo (information drive), he is working hard to encourage the communities to overcome the difficulties brought about by the pandemic.
In coordination with and guidance of Station Commanders, Capt. Ines had been conducting programs like Adopt an Indigent Family, Pagatas sa mga Batang Sampaloc, Covid Tipid Tips, Disinfection Booths, Oplan Bandillo and bike patrol to ensure the safety of the community.
He also launched the Batingaw sa Kwatro (Balitaan, Talakayan ng Mahahalagang Impormasyon) to impart vital information to the public through social media (FB) especially regarding health protocols and accomplishments.
To draw attention to some of the many highlights of the year on the numerous best practices, the following are the SCADS activities spearheaded by Capt Ines: Boundary Mo Sagot Ko; Lutong Kwatro/Covid Tipid Tips; Gulayan sa Bahay Kubo ng Kwatro; Kubo ng Pagbabago; Café de Algé; Ayuda to solo parents; Adopt a Transport Group; Disinfection Area; K4 Project (Kapitan/Kagawad, Kapulisan Kaibigan ng Kwatro nag tutulungan kontra Kriminalidad); Kalusugan Mo, May Pakialam Ako; Lakad Ko, Patrol Ko; Padyak ko, Patro Ko; Bike Patrol Eye on the Street; Lingkod Bayan Card/Tarheta ng Kwatro; Child Base-Policing and Oplan Paalala.
Congratulations to Manila Police District Director Gen. Leo Francisco for putting Capt. Ines in that position. His choice of people to hold sensitive positions says a lot about his wisdom.
As the PIO, it is the job of Capt. Ines to serve as some sort of an extension of the MPD chief and he is doing extremely well as he is well-liked by the media covering Manila not only because he replies quick to queries but he also happens to be an effective communicator too. May all PIOs be like him.
***
Jokjok (from Jocelyn Realubit of Narvacan, Ilocos Sur)—Sa isang hearing… Attorney: Nasaan ka nung mangyari ang rape???/Witness: Nasa maisan po /Attorney: Anong ginagawa mo dun??/Witness: Umeebs po/Atty: Ilang hakbang ka mula sa krimen??/Witness: Aba, ewan!!! May umeebs bang pahakbang-hakbang??
***
Direct Hit entertains comments, suggestions or complaints. Please have them emailed to itchiecabayan@yahoo.com or text 0919-0608558.
AUTHOR PROFILE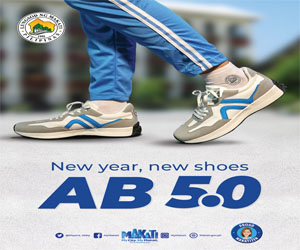 Opinion
SHOW ALL
Calendar