The volunteer team holds a meeting before the cleanup activity. Photo courtesy of CAAP
CAAP-ZIA holds cleanup activity to prevent floods
CIVIL Aviation Authority of the Philippines-Zamboanga International Airport (CAAP-ZIA) initiated an inter-agency collaborative effort for a de-clogging activity at the creek that traverses underneath the runway of the airport from Barangays San Roque to San Jose Gusu.
The operation was an answer to the flooding incident in January 2023 when ZIA was hit by a devastating flood that was caused by the clogging of the creek due to the buildup of tons of non-biodegradable materials and debris.
The catastrophic event halted airport operations, causing inconvenience and delay for travelers and making it near impossible for flights to take off or land in the airport.
The situation highlighted the importance of proper waste management and environmental conservation practices to prevent similar incidents in the future and underscored the need for disaster preparedness measures to ensure the safety and well-being of people and infrastructure.
The de-clogging project, which began on March 15 2023, is a partnership between CAAP-ZIA, City Mayor's Office, City Engineers Office, Zamboanga City Disaster Risk Reduction and Management Office (ZCDRRMO), Philippine Coast Guard (PCG), City Health Office (CHO), and Department of Public Works and Highways (DPWH).
To aid in the activity, participating agencies provided necessary equipment and personnel: the City Engineer's Office provided heavy machinery and additional manpower, the City Mayor's Office will be providing diesel fuel for the entire project, the ZCDRRMO provided personal protective equipment for the divers and cleaners, the CHO provided the ambulance and the anti-leptospirosis medication.
The PCG supplied the staff to carry out the de-clogging and cleaning, while the DPWH provided the heavy equipment for clearing garbage, such as a loader and dump truck. Meanwhile, CAAP-ZIA provided other necessities for the project, as well as additional manpower to help in the activity.
At the Aviation Rescue and Fire Fighting (ARFF) station, an ambulance will also be made available on standby during the activity.
"CAAP-ZIA is grateful to the agencies that helped to launch this activity. We have seen the damage and disruption this blocked creek has caused, proving how vital this activity is for the airport as well as for the transport sector of Zamboanga City," shared CAAP Area Center 9 Manager Antonio Alfonso. "With the help of the city government and other concerned agencies, we can ensure the safety and efficiency of ZIA and prevent flooding at the airport in the future."
The operation will continue until the removal of trash in the creek is completed and water is freely flowing to the sea.
AUTHOR PROFILE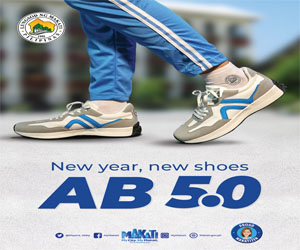 Metro
SHOW ALL
Calendar