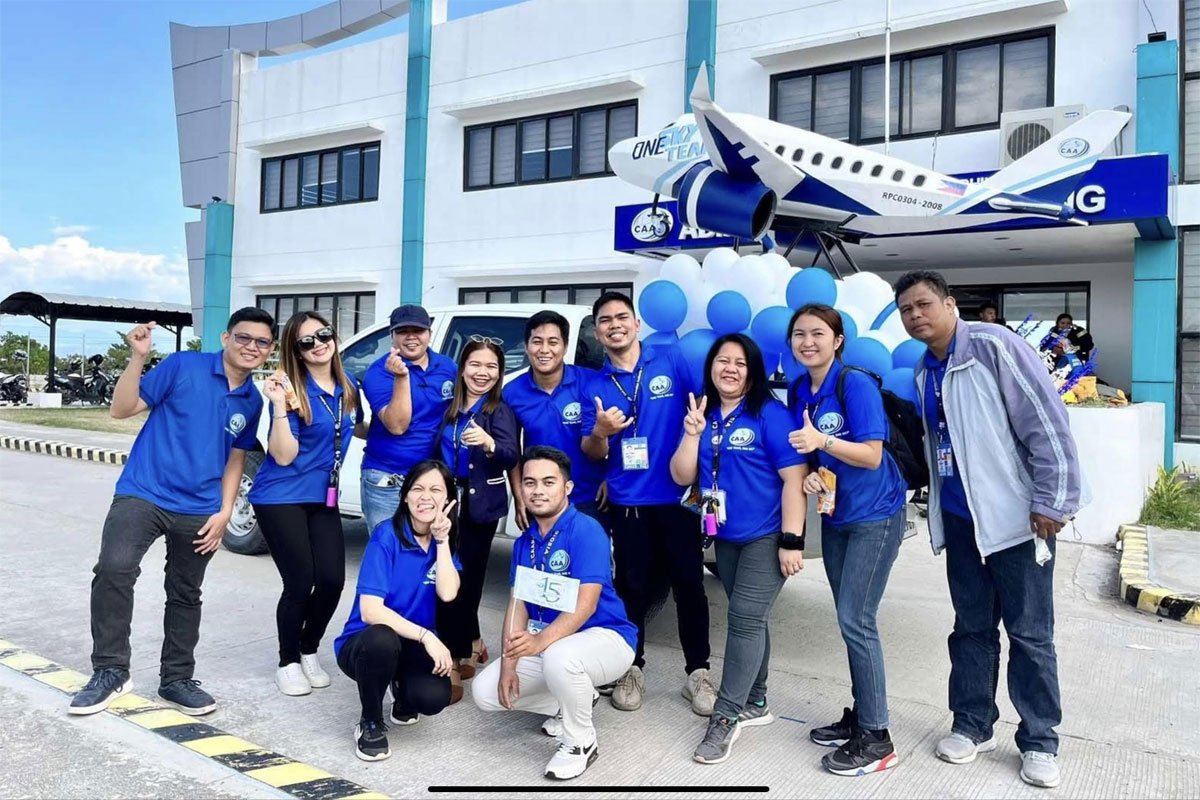 General Santos International Airport employees pose with their parade float in line with CAAP's 15th anniversary. Photo courtesy of CAAP
CAAP marks anniversary with 'One Sky, One Team'
THE Civil Aviation Authority of the Philippines (CAAP) marked its 15th founding anniversary with the theme, "One Sky, One Team," this March 2023, with various activities across its Central Office in Pasay City as well as in its area centers across the country.
As part of the celebration, General Santos International Airport (GSIA) Manager Joel G. Gavina spearheaded various memorable and unique activities, including a motorcade, an "Employees' Night," a short filmmaking activity/contest for CAAP-GSIA employees, and a sports fest competition.
"As the festivities come to a close, the employees were left feeling grateful for the past years and excited for what the future holds. The celebration brought everyone together and reinforced the sense of teamwork and collaboration. 'One Sky, One Team' has never felt more meaningful," Gavina said.
Meanwhile, CAAP Area Center 5 Manager Cynthia M. Tumanut and Bicol International Airport (BIA) Manager Roland Bocito also hosted several fun-filled anniversary activities this month, including a Holy Mass, a feeding program for children in the communities surrounding BIA, a physical fitness (Zumba & "Laro ng Lahi") program, and a cleanup drive.
"Indeed, CAAP's commitment does not only lie in providing safe and efficient air transport, but it also binds itself to its social responsibilities. There is no better way to celebrate success than to give back to the community," said the Area Center 5 manager.
CAAP Director General Captain Manuel Antonio Tamayo also expressed support for the celebrations saying, "we are proud to celebrate our 15th anniversary with our employees and partners in the aviation industry. These activities not only promote camaraderie and teamwork but also showcase our commitment to service excellence and community involvement."
CAAP reaching its 15th year is a testament to its dedication and service to the aviation industry and the country, with a decade and a half of fruitful memories and a common goal in mind – service to the flying public, the official stated.
Since its establishment in 2008, the CAAP has been responsible for regulating and overseeing civil aviation operations in the country, ensuring the safety and security of passengers, crew, and aircraft. With 15 years of service, the CAAP has been significant in the growth and development of the Philippine aviation industry.
AUTHOR PROFILE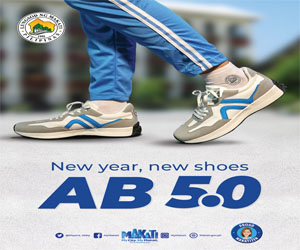 Nation
SHOW ALL
Calendar