BWCP inspires wetland conservation
LESSONS gained from the Boracay Wetland Conservation Park (BWCP) rehabilitation must inspire business and government leaders to "invest financial and political capital to save wetlands" across the country.
This was stressed by Department of Environment and Natural Resources (DENR) Secretary Roy A. Cimatu in his video message during the recent celebration of World Wetlands Day 2022.
"The Boracay Wetland Conservation Park [BWCP] illustrates the value of multi-sectoral convergence in conservation work. The wetlands of Boracay are now under different phases of rehabilitation. Thanks to our wetland adopters, the Energy Development Corp. (EDC), Aboitiz Equity Ventures Inc., Boracay Tubi System Inc., J.G. Summit Olefins Corp., and San Miguel Corporation," Cimatu said.
With the theme, "Wetlands Action for People and Nature," this year's World Wetlands Day celebration was highlighted by the turnover of the newly-rehabilitated Boracay Wetland Conservation Park from its adoptor, EDC to the DENR.
The EDC was among the first to respond to the DENR's "Adopt-A-Wetland" Program to recover and restore the island's 9 wetlands.
This year's theme focuses on the importance of concerted actions for the conservation and sustainable use of wetlands for the benefit of humanity, the environment, and biodiversity.
Cimatu said he personally witnessed the transformation of the Boracay Wetland Conservation Park or Wetland No. 2 "From a degraded wetland to what it is now — an arboretum of native trees, an ecotourism site and an educational center for conservation."
Cimatu is chair of the Boracay Inter-Agency Task Force for the rehabilitation of the island per Executive Order No. 53 issued by President Rodrigo Roa Duterte on May 18, 2018.
For her part, BMB OIC Director Natividad Bernardino said that the rehabilitation of the iconic island was first met with resistance but was able to accomplish what needs to be done.
"Rehabilitation is no easy feat. It requires a balance of toughness and compassion. Law enforcement is tough, especially when people and livelihoods are involved but when environmental laws are properly enforced, we appreciate its gains in the long run, in a more sustainable manner for the common good," said Bernardo, who served as the general manager of the Boracay Inter-Agency Rehabilitation Management Group from 2019-2021.
Wetlands are dubbed as "kidneys of the Earth" as they filter water through vegetation and substrates, help mitigate the effects of climate change, and provide healing through their recreational uses.
World Wetlands Day is celebrated every Feb. 2 of each year to raise global awareness on the vital role of wetlands for people and our planet.
The date also marks the anniversary of the Convention on Wetlands, which was adopted as an international treaty in 1971.
Presidential Proclamation No. 74, Series of 1999, also declares Feb. 2 of every year as National Wetlands Day in recognition of the immense importance of wetlands to the welfare of the Filipino people and the protection of global biodiversity.
AUTHOR PROFILE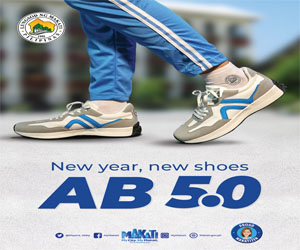 Provincial
SHOW ALL
Calendar