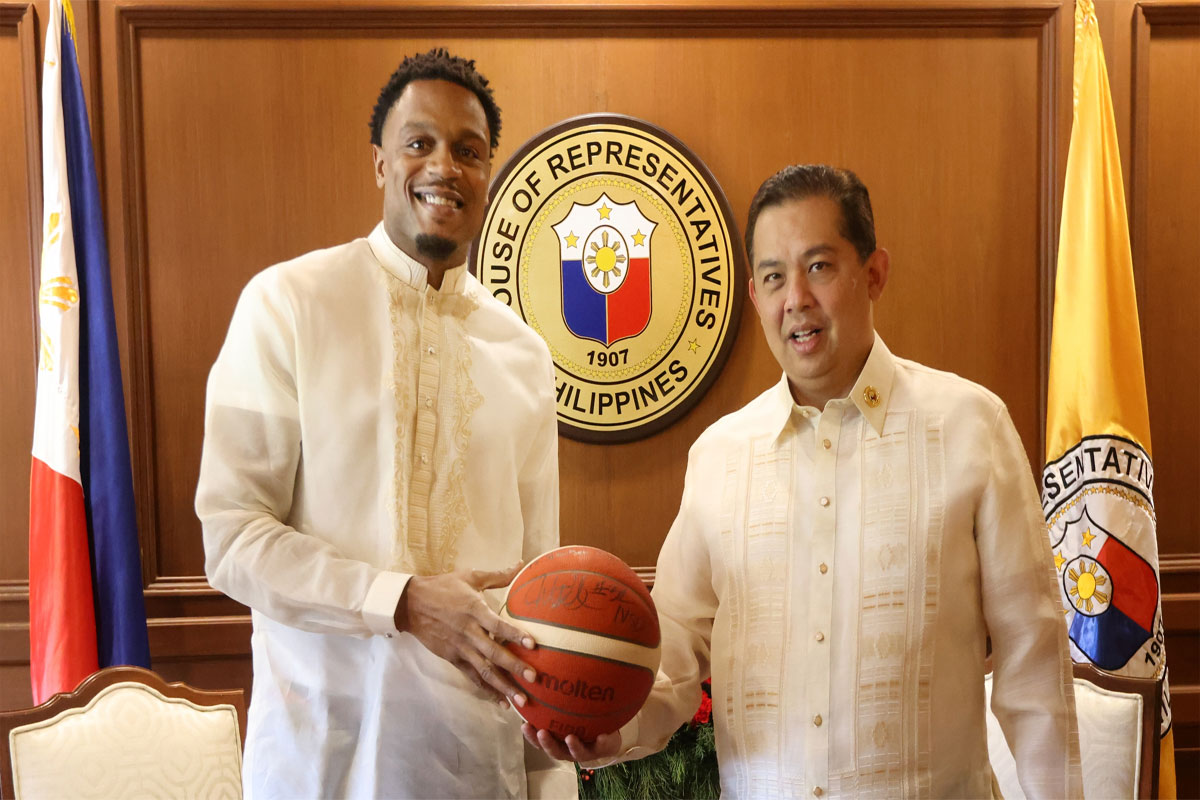 Gilas Pilipinas prospect and Philippine Basketball Association (PBA) import Justin Donta Brownlee of Barangay Ginebra pays a courtesy call on Speaker Martin G. Romualdez at the House of Representatives Tuesday afternoon. Photo by VER NOVENO
Brownlee's PH naturalization hurdles House
Gilas Pilipinas prospect and Philippine Basketball Association (PBA) import (Barangay Ginebra) Justin Donta Brownlee's gives a heartfelt message of gratitude to Speaker Martin G. Romualdez. Video by JunC
THE House of Representatives on Tuesday approved on third and final reading the measure granting Philippine citizenship to Gilas Pilipinas prospect and Philippine Basketball Association (PBA) import Justin Donta Brownlee of Barangay Ginebra.
With 274 affirmative votes, zero negative vote and one abstention, House Bill (HB) No. 6224 was given final approval by the members of the plenary during Monday's session.
"This is the House's humble contribution to the national basketball team's quest for glory in the FIBA World Cup. Anything is possible if you put your heart or 'puso' into it. Speaking of puso, we commend Justin for his desire in joining Gilas Pilipinas in this path, to represent the Philippines which is his home in this corner of the world," said Speaker Martin G. Romualdez.
Brownlee signed a basketball and gave it to Speaker Romualdez as a token of gratitude during his courtesy visit at the House of Representatives Tuesday afternoon.
The authors of the bill are Romualdez, Reps. Michael L. Ph.D. Romero, Elpidio "Pidi" F. Barzaga Jr., Manuel Jose "Mannix" M. Dalipe, Gus S. Tambunting, Juliet Marie de Leon Ferrer, Roberto V. Puno, Margarita Ignacia B. Nograles, Jonathan Keith T. Flores, Ysabel Maria J. Zamora, Pablo John F. Garcia, Loreto B. Acharon, Ma. Rachel J. Arenas, Irwin C. Tieng, Ron P. Salo, Raul Angelo "Jil" D. Bongalon, Dante S. Garcia, Olga "Ara" T. Kho, Laarni Lavin Roque, Zaldy S. Villa, Divina Grace C. Yu, Jaime R. Fresnedi, Francisco Paolo V P. Ortega, Romeo M. Acop, Roy M. Loyola, Joseph Stephen "Caraps" S. Paduano, Jose Gay G. Padiernos, Raul "Boboy" C. Tupas, Dan S. Fernandez, Celso G. Regencia, Yevgeny Vincente B. Emano, Arnie B. Fuentebella, Paolo Z. Duterte, and Jeffrey Soriano.
Brownlee, 34, originally from Georgia in the United States (US) has been very forthcoming to lawmakers about his plans of suiting up for Gilas.
"Justin Donta Brownlee is hereby granted Philippine citizenship with all rights, privileges and prerogatives, as well as the duties and obligations appurtenant thereto, under the Constitution and the laws of the Republic of the Philippines," read HB No. 6224.
The measure mandates that Brownlee "shall take the Oath of Allegiance to the Republic of the Philippines before an officer duly authorized to administer the same".
"The Oath of Allegiance shall be registered with Bureau of Immigration," it added.
"Upon registration of the Oath of Allegiance, the Bureau of Immigration shall issue a Certificate of Naturalization to Justin Donta Brownlee who shall thereupon enter into the full enjoyment of Philippine citizenship," it further said.
One of the proponents of Brownlee's Philippine naturalization in the House, Romero, has laid out before the plenary the 6'6″ basketball player's achievements and credentials.
"Throughout Mr. Brownlee's very decorated and illustrious career in the PBA, he was able to attain five PBA championships and two Best Import awards with the career averages of 28.9 points per game, 12 rebounds per game, 5.6 assists per game, 1.9 steals per game, and 1.7 blocks per game. He is also the first PBA import to record 400+ 3 pointers made and ranks 1st among PBA imports for 3 points made with 404 as of July 24, 2022. Lastly, he ranks as fifth in the all-time PBA imports scoring leaders with 4,539 points as of April 2022," he said.
Romero said that with Brownlee, Gilas Pilipinas Men's Basketball team with "a truly dependable ally in their quest to proudly represent our country in the upcoming February 2023 sixth and final window of the FIBA World Cup Asian Qualifiers which will be hosted by the Philippines, and the FIBA World Cup 2023″.
AUTHOR PROFILE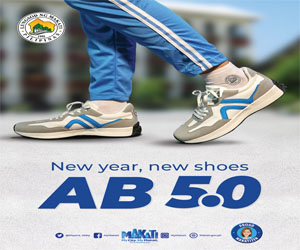 Nation
SHOW ALL
Calendar