Brave stand by Pinays
THE Philippines' Choco Mucho gave Thailand's Nakhon Ratchasima QminC VC everything to handle in the second set before dropping a 11-25, 26-28, 17-25 decision to set in motion its 21st Asian Women's Club Volleyball Championship campaign at the Terminal 21 competition hall in Nakhon Ratchasima, Thailand yesterday.
One of the two national teams fielded in the continental club tournament, Choco Mucho was in the getting-to-know stage in the first set.
After losing the opener by a mile, Choco Mucho made major changes in its rotation in the second set, with setter Deanna Wong and opposite spiker Mylene Paat entering the match to compliment Kalei Mau.
Mau's spike brought Choco Mucho to set point, 24-22, but the Fil-Am open hitter committed two straight errors and Nakhon scored an attack to put the hosts at 25-24.
Choco Mucho then reached set point once more courtesy via Paat's left-handed kill, 26-25, but could not close it out, as Nakhon scored three straight points to gain a 2-0 set lead.
The Philippine side never recovered from the close second set setback, as the Thais took care of business in the third set to claim their first win in Pool A.
Paat, who always delivers in international play, and Wong, who shone in her national debut as a substitute, proved to be the bright spots for Choco Mucho.
Playing for the first time since switching federations, Mau stepped up and adjusted quickly to contribute for the team.
"Kalei's getting to the groove. After four days of travelling, she is pushing herself and she is trying to channel her energy to the team early on," Choco Mucho coach Odjie Mamon said.
A four-time Thailand League winners, Nakhon is led by national team mainstays Nootsara Tomkom and Chatchu-on Moksri, as well as Kuttika Kaewpin and Kannika Thipachot, who played for Philippine clubs as imports in the past decade.
Nootsara and Chatchu-on were part of the Thailand squad which won its 12th consecutive Southeast Asian Games gold medal in Manila in 2019.
As Choco Mucho struggled with its first ball and reception, Nakhon raced to a 17-7 advantage to put the first set beyond recall.
Choco Mucho hopes to regroup and end its Pool A stint on a positive note against debuting Zhetyssu of Kazakhstan at 1:30 p.m. (Manila time) today. A win will give Choco Mucho a shot of finishing second in its group.
"Our learning curve still has not completed but the brilliance the team showed, although we fell short, that was the team's potential that we can keep up as long as we keep our errors at bay. The team continues to gel, but hopefully we can do better tomorrow," said Mamon.
Choco Mucho had to give up Kianna Dy and Majoy Baron to Rebisco after four of its players have not yet complete their health requirements to play in the tournament.
Rebisco opened its Pool B stint against Kazahk club Altay last night and will take on Thai team Supreme Chonburi at 4:30 p.m. today.
AUTHOR PROFILE
Volleyball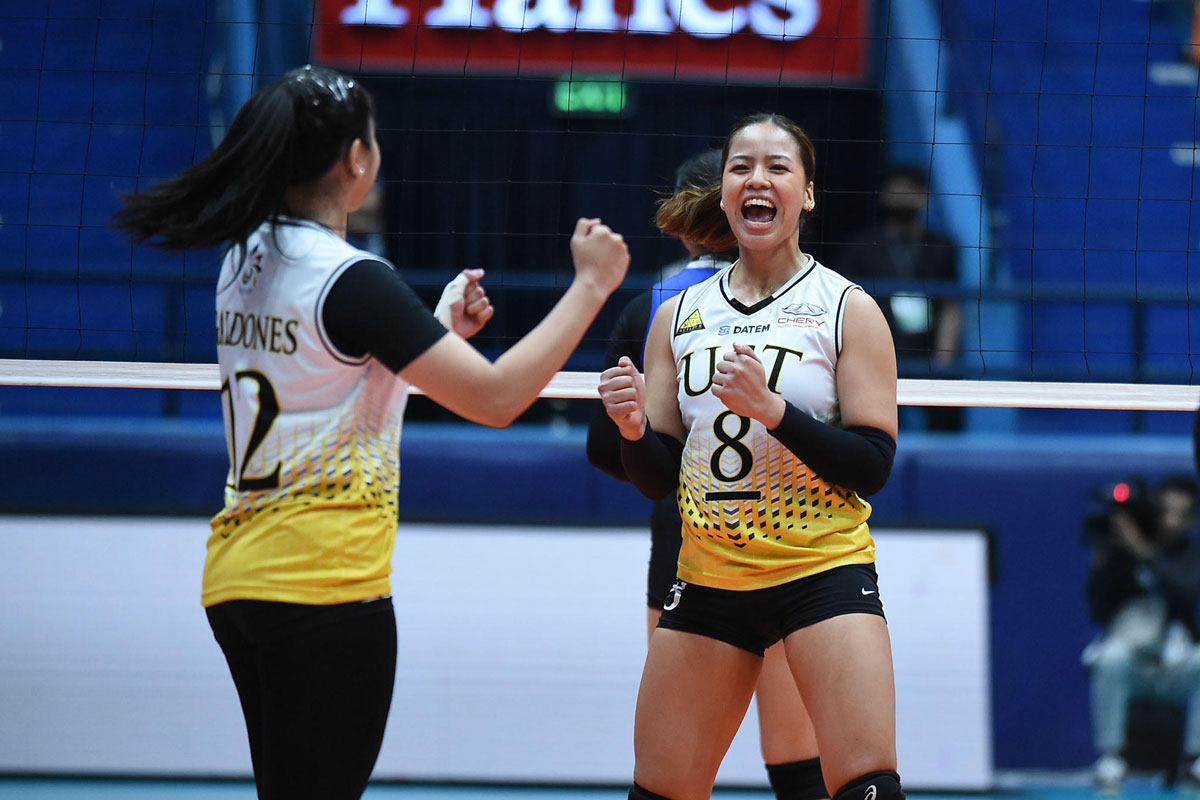 SHOW ALL
Calendar