 BPI's BanKo Revolutionizes Sari-Sari Stores with Innovative e'Nay App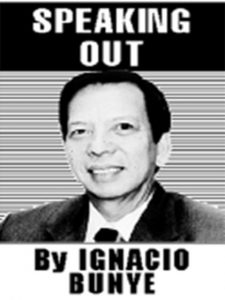 Bank of the Philippine Islands (BPI) subsidiary BPI Direct BanKo has recently introduced an innovative app called e'Nay, which aims to revolutionize the way sari-sari store owners operate. This user-friendly application provides access to e-commerce and streamlines business operations for small-scale entrepreneurs.
The app offers standard basic deposit accounts (BDAs), which do not require maintaining balance. and much much  more. Jojo Ocampo, BanKo's Chairperson, stated that additionally,   the e'Nay app connects micro-retailers with distributors and wholesalers, with Ultra Mega Supermarket being the initial partner. BanKo plans to collaborate with more retailers as it expands to new areas, providing sari-sari store owners with easier access to inventory restocking.
The e'Nay app boasts a range of essential features, including ordering, inventory control, payments, delivery, and logistics The app ensures a seamless experience by delivering goods sourced from Ultra Mega Supermarket on the same day for orders placed before 2 PM within an 8-10 kilometer radius. Initially available in Bulacan and Cavite, BanKo plans to later expand e'Nay services to Pampanga and Laguna.
BanKo's Head of Financial Inclusion and Microfinance, Rod Mabiasen, reported that since its launch, the e'Nay app has made significant progress. Over 70,000 accounts have already been opened and enrolled in the app, with the goal of activating all accounts by the fourth quarter. In the near future, the app plans to introduce "special loans," allowing users to order and purchase inventory using a credit line of up to P25,000.
BanKo envisions disbursing at least P15 billion in loans to around 250,000 clients by the end of 2023 through the e'Nay app. Clients can conveniently access these financial services using their PondoKo savings account linked to the application.
The launch of the e'Nay app has received recognition from the Bangko Sentral ng Pilipinas (BSP). BSP Governor Felipe M. Medalla praised the app for its potential to expand financial inclusion and emphasized the importance of electronic payments in simplifying financial transactions.
The e'Nay app emerged from a fruitful collaboration between BanKo and Innovative Research and Intelligent Solutions Corp. (Innovaris). Joey Mendoza, Chair of Innovaris, expressed confidence in the app's potential reach. On average, a typical sari-sari store serves 50 to 500 clients. With the app's efficiency and speed, it now has the capability to serve millions within a short span of time. Innovaris spearheaded the app's development, hosting, and management, while BanKo provides the crucial payment functionality.
BPI President and CEO Jose Teodoro "TG" Limcaoco, meanwhile,  reiterated BPI's  commitment to developing financial products that uplift the lives of self-employed microentrepreneurs. He believes that the e'Nay app has the potential to bring positive transformations to sari-sari store owners, offering them a brighter future.
Indeed, the introduction of the e'Nay app by BanKo represents a significant milestone in the pursuit of financial inclusion and empowerment for small-scale entrepreneurs.  BanKo's use of technology and partnerships now offers micro-retailers  new  opportunities for economic growth and prosperity.
"Kaban: 50 Years of Investing in Philippine Cultural Heritage" – A Journey Through Time
The release last week of the book "Kaban: 50 Years of Investing in Philippine Cultural Heritage" by the Bangko Sentral ng Pilipinas (BSP) marks a significant milestone in the preservation and protection of our nation's rich cultural heritage. This beautifully curated collection showcases representative pieces from the BSP's numismatic and arts collection, spanning from pre-colonial to contemporary periods.
In today's fast-paced world, it is crucial to recognize the importance of our cultural heritage and the arts. Governor Medalla, in the foreword, emphasizes that the BSP's collections of historical artifacts, fine arts, and cultural treasures not only inform and inspire but also fill us with a sense of pride as Filipinos. This book aims to ignite more interest in our country's history and culture, fostering a strong sense of national identity and providing a foundation for sustained and inclusive growth.
The preface, written by acclaimed author Jose Y. Dalisay Jr., delves into the concept of wealth and its connection to the core business of banks. Dalisay highlights the significance of the BSP's collection, explaining that the objects within it embody our values, sensibilities, and aspirations as a people. These treasures represent the heritage and legacy we wish to pass down to future generations, reminding us of our roots and inspiring a deeper appreciation for our cultural identity.
"Kaban," the Filipino word for storage trunk, has traditionally been used to safeguard family heirlooms and valuable possessions. This book, aptly titled "Kaban," symbolizes the importance of preserving our cultural treasures for the future. It features insightful essays from historians, scholars, and experts, providing valuable context and fresh perspectives that enhance our understanding of the BSP Numismatic and Arts Collection. Each period is explored by different authors, offering a comprehensive view of the collection's historical and artistic significance.
Dr. Patrick D. Flores, an internationally renowned curator and art historian,  eloquently describes the pieces within the collection as entangled in a rich history, woven with wondrous phenomena.
To explore this remarkable collection and embark on a journey through time, you can find the book "Kaban: 50 Years of Investing in Philippine Cultural Heritage" at the BSP Store: https://bspstore.bsp.gov.ph.
AUTHOR PROFILE
Opinion
SHOW ALL
Calendar