Bong Go files measure providing competitive remuneration, compensation packages to social workers
RECOGNIZING their vital role in human development and nation-building, Senator Christopher "Bong" Go has filed Senate Bill No. 1707 which seeks to provide competitive remuneration and compensation packages to social workers in the country.
In the explanatory note of the proposed measure, Go recognized the role of social workers in providing competent social protection to Filipinos, thus "making social protection transformative, leading to positive economic outcomes, to more sustainable, stabilized, resilient and harmonious societies."
Stressing that their contribution to society is "indispensable", Go said that it is imperative to uphold the rights and welfare of social workers "by ensuring competitive remuneration and compensation packages for them."
The senator noted that, in the Philippine setting, registered social workers are "one of the unacknowledged groups of workers despite the great weight of their contribution to and responsibility for the wellbeing of all Filipinos."
"Social workers play vital roles in reintegration of families and communities who have been vulnerable after being victims of crimes, disasters, calamities, armed conflicts or similar incidents," he added.
His proposed bill, SBN 1707, also known as the "Competitive Remuneration and Compensation Packages for Social Workers Act of 2023", seeks to guarantee social workers protection from discrimination, interference, intimidation, harassment, or punishment, including, arbitrary reassignment or termination of service, in the performance of their duties and responsibilities.
The measure shall also protect their right to join, organize, or assist organizations or unions for lawful purposes.
Moreover, if the measure is enacted into law, social workers shall be protected from any act that will prevent them from applying professional interventions that their situation may require and opportunities for continuing professional growth and development.
The proposed bill also stipulates that the minimum base pay of Social Welfare Officer I in government institutions must not be lower than Salary Grade 13 with equivalent monthly salary as prescribed in the existing and applicable Modified Salary Schedule for Civilian Employees.
For social workers working in local government units, adjustments of their salaries must be in accordance with applicable laws.
Under the proposed measure, the Department of Social Welfare and Development, in coordination with other concerned government agencies, association of social workers, and the accredited professional organization, is also tasked to establish an incentive and benefit system for social workers.
Furthermore, the benefits provided under Republic Act No. 9433, or the "Magna Carta for Public Social Workers" may be extended to registered social workers under a cost of service status.
"It is now an opportune time to fully recognize social workers who are champions of social change," stressed Go.
"They significantly provide aid and healing within the communities, taking high-value in improving the living conditions of our kababayans," he added.
Go also filed SBN 427 which seeks to mandate the provision of allowances and incentives to barangay health workers. The bill provides a monthly allowance of PhP3,000 to all barangay health workers. They will also be entitled to benefits and privileges and security of tenure.
AUTHOR PROFILE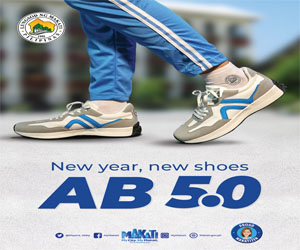 Nation
SHOW ALL
Calendar