'Bokashi balls' for rehabilitation
A JAPANESE rehabilitation technology called "bokashi balls" is being used for the rehabilitation and recovery of ecosystems on Boracay Island in Malay, Aklan.
The Department of Environment and Natural Resources (DENR) – through the Boracay Inter-Agency Task Force (BIATF) recently scattered "bokashi balls" or "mabuhay balls" into the Balabag Wetland Park in Boracay.
Boracay Inter-Agency Rehabilitation and Management Group (BIARMG) General Manager Martin Despi said the throwing of bokashi balls is a regular activity of the Environmental Management Bureau-National Capital Region (EMB-NCR) to improve the water quality of the Manila Bay Watershed.
A bokashi ball is made up of all-organic materials, such as garden soil, molasses, and rice hull.
It has an effective microorganism solution that breaks down toxins and consumes harmful bacteria in the water.
"As long as we remain consistent with our rehabilitation efforts in all our wetlands, we are positive that throwing bokashi balls will reap positive results," Despi said, noting that the 8,000 square meter-wetland's water quality is currently at 7,900 most probable number per 100 milliliters (MPN/100mL).
The DENR aims to throw around 8,000 bokashi balls into the Balabag Wetland, with each bokashi ball that can clean about a one-square-meter area.
"We will continue with what we've started, and who knows? Maybe our Balabag Wetland could also become swimmable in the near future," Despi said.
Aboitiz Equity Ventures and Aboitiz Foundation Inc. adopted Balabag Wetland Park or Wetland No. 4 in 2018 to support the BIATF's wetland recovery and rehabilitation program.
The throwing of bokashi balls into Boracay's wetlands was one of DENR's projects when the massive rehabilitation started in 2018.
At that time, resorts and houses have illegally reclaimed most of the wetlands in Boracay.
Despi cited that bokashi balls were also used to aid in the clean-up of creeks or "esteros" that are draining into Manila Bay.
He said that one of the esteros draining into Manila Bay registered the highest level of fecal coliform at 240 million MPN/100mL, but because of this intervention, it decreased to 19 million MPN/100mL.
AUTHOR PROFILE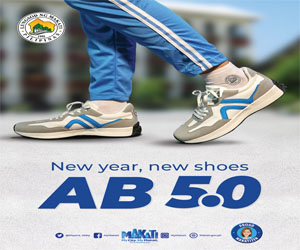 Provincial
SHOW ALL
Calendar