Bilis Kilos Mobile Team launched to broaden Isko supporters
SUPPORTERS of Manila Mayor and presidential candidate Isko Moreno Domagoso continue to grow in numbers as Ikaw Muna (IM) Pilipinas launches its "Bilis Kilos Mobile Team" across the country in efforts to conduct regular community service and prepare the members of various sectoral groups for the campaign and ensure victory for the Aksyon Demokratiko's standard bearer in the 2022 national polls.
The IM Pilipinas BilisKilos Mobile Team is a roving propaganda group that will bring to the grounds IM Pilipinas' visibility and sustained reaching-out activities. Initially focused on 13 areas nationwide, the BilisKilos Mobile Team will create impact in high density areas such as Public Market, Church, Plaza and Tourist Spots, among others. The team will be distributing flyers and will be recruiting more volunteers while playing the official Jingle of Isko Moreno's Team BilisKilos.
Ikaw Muna Pilipinas or IM Pilipinas is a network of volunteers and supporters of Mayor Isko Moreno which is already present in the country's major cities and provinces including National Capital Region. It is multi-sectoral and multi-tribal group which decided to campaign and vote for the Moreno and the whole Bilis Kilos line up in the 2022 polls.
Apart from broadening Yorme Isko Moreno Domagoso's supporters, the IM Pilipinas Bilis Kilos Team is conducting a regular community service focused on sectoral organizations dubbed as "ISKOwentuhan sa Barangay," to strengthen connections with supporters from the grassroots level and underscore the pro-people programs of Yorme Isko Moreno focusing on "buhay and kabuhayan" (life and livelihood).
Yorme Isko Moreno has shown and accomplished various developmental projects in the City of Manila which includes food security, peace and order, construction of more school buildings and hospitals, housing and the confrontational approach in resolving the effects of the Covid19 pandemic, among others.
Such programs that were launched and completed in just two years are considered as prototypes of what he could provide for the whole country.
IM Pilipinas Secretary General Elmer Argaño welcomed the BilisKilos Mobile Team launch reiterating the growing number of Filipinos, local and abroad, who are supporting the candidacy of Yorme Isko Moreno. He said that this vividly shows how Moreno's brand of leadership, humility and fear of God has inspired the people from various places.
"We reiterate our call on all our Kababayans anywhere in the world to join us in this campaign… let us do our share to ensure victory for Yorme Isko in next year's national elections. We need a unifying leader like Isko Moreno, who has already shown efficiency in serving the people. He has done it in the City of Manila and we are very sure he can do it for the whole country," Argaño said.
IM Pilipinas National Convenor and Political Affairs head Bong Mangahas for his part called for unity in electing the right leaders who will revive the country's economy that was badly hit by the global Covid19 pandemic.
"Let us all unite to realize our goal of inclusive growth and sustainable social progress. A God-fearing and compassionate leader like Isko Moreno is the perfect choice to lead this nation, he has the global competence, right skill set and experience to make this country great again," Mangahas said.
AUTHOR PROFILE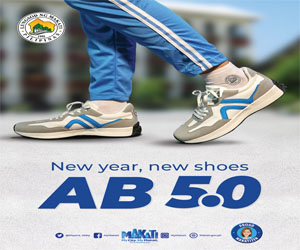 Metro
SHOW ALL
Calendar