Biggest Catholic missionary group pledges support to Buhay
THE Missionary Families of Christ – or MFC – has pledged its full support to Buhay Hayaang Yumabong (Buhay) during its World Couples Congress held at the Rizal Park Hotel last Sunday.
It was the first face-to-face assembly of the MFC, regarded as the biggest Catholic lay organization of missionary couples in the Philippines and spread across the world.
MFC's servant general Frank Padilla openly endorsed Buhay Party List due to the alignment of values and advocacies of being pro-God, pro-life, and pro-family. Buhay's third nominee, Xavy Padilla, is the son of SG Frank Padilla.
During the event, Buhay's first nominee Von Valdepeñas retraced his roots as a young missionary with Padilla's Youth for Christ (now, MFC Youth), then becoming Los Baños' youngest and number one councilor, and later choosing to become a businessman and social entrepreneur. Valdepeñas' wife Chi, who is the daughter of Deputy Speaker Lito Atienza, was with him on stage in solidarity with other MFC couples.
MFC's missionary couples stood up and raised banners to show their support for Buhay Party-list, which was founded by staunch pro-lifer, Deputy Speaker Lito Atienza.
Last November 2021, at the same venue, other catholic lay organizations joined Buhay to form a solid bloc of voters that espouse the sanctity of life and the importance of defending it.
Buhay Party List representative, Deputy Speaker Atienza is known for his strong and consistent pro-life stand in his vocal rejection of the RH Bill, the Death Penalty bill, the Divorce Bill, and same-sex marriage, among others.
Buhay Party List works closely with various groups to deliver public service more effectively to Filipinos, as well as through these nongovernment organizations founded by Cong. Atienza such as the Home for the Angels crisis center for abandoned babies; the Kababihan ng Maynila women's organization that provides livelihood and skills training; the Lito Atienza Cultural Arts Foundation provides training in dance for talented children from Manila's depressed areas, and the Mahal ko si Lolo, Mahal ko si Lola – which was the forerunner in granting privileges and benefits for our beloved senior citizens.
In terms of law-making excellence, Buhay has also been at the forefront of crafting and passing laws related to its advocacies such as Fighting Corruption and Saying No to Pork Barrel; Moving for the Repeal of the RH Law; Advocating Good Governance and the Rule of Law; Waging war against poverty by helping the Poor, PWDs, Senior Citizens and Other Marginalized Sectors through livelihood programs; Promoting Culture and Sports; and Pushing for Environmental Protection through more efficient stewardship of our God-given natural resources.
AUTHOR PROFILE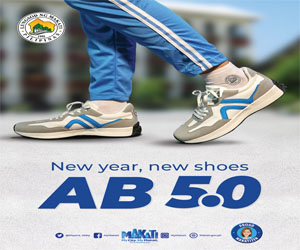 Miscellaneous
SHOW ALL
Calendar