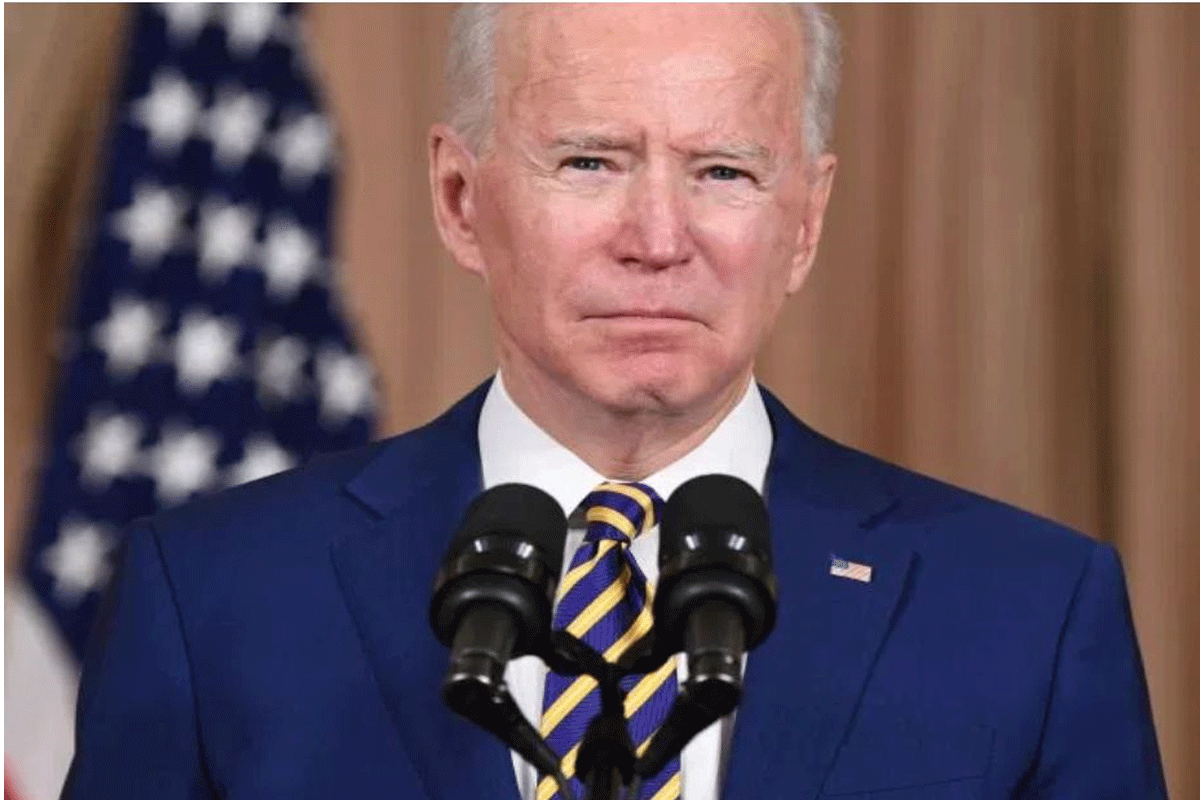 US President Joe Biden File photo: AFP
Biden: Noynoy a valued friend
House, PNP DILG pay tribute
UNITED States President Joe Biden yesterday extended his deepest condolences to the Filipino people for the passing of former President Benigno Aquino III.
Aquino died peacefully in his sleep on Thursday morning due to renal failure secondary to diabetes.
"I extend my deepest condolences to the people of the Philippines on the death of former President Benigno "Noynoy" Aquino III," Biden in a statement said.
Biden said Aquino was a valued friend and partner to the United States, and he will long be remembered for serving his country with integrity and selfless dedication.
"President Aquino's steadfast commitment to advancing peace, upholding the rule of law, and driving economic growth for all Filipinos, while taking bold steps to promote the rules-based international order, leaves a remarkable legacy at home and abroad that will endure for years to come," the statement said.
The US President added,"I greatly valued our time working together, and I extend my heartfelt sympathies to his family and to all who will mourn his absence."
Aquino stirred the Philippine economy to consistent and stable growth during his administration from 2010 to 2016.
Growth of the gross domestic product (GDP) grew at an average of six percent during his presidency which was considered the highest since the 1970s.
It was also during his term that the Philippines brought and won the case on the West Philippine Sea (South China Sea) against China's excessive nine-dash line claims in The Hague, earning the Philippines "international respect."
House expresses profound sympathy
Meanwhile, a resolution was filed Friday at the House of Representatives expressing its profound sympathy and sincerest condolences on the death of former President Benigno Simeon "Noynoy" Aquino III.
The still unnumbered resolution was filed by Liberal Party representatives Deputy Speaker Mujiv Hataman, Deputy Minority Leader Kit Belmonte, Edcel Lagman, Jocelyn S. Limkaichong, Josephine "Nene" Y. Ramirez – Sato, Edgar R. Erice, Isagani Amatong, Stella Luz S. Quimbo, Francis Gerald A. Abaya, Emmanuel A. Billones, Gabriel H. Bordado Jr., Edgardo M. Chatto, Paul R. Daza, and Romulo "Kid" Peña Jr. and Alfonso Umali Jr. Also, Anak Mindanao Rep. Amihilda Sangcopan joined as author.
"President Aquino championed good governance reforms, anti-corruption and transparency under the mantra 'Kayo ang Boss Ko' and 'Daang Matuwid.' During his six-year presidency, President Aquino advocated flagship government programs such as the Pantawid Pamilyang Pilipino Program (4Ps), Bottom-Up Budgeting Process and universal health care services that benefitted millions of Filipinos," the resolution read.
It also mentioned President Aquino's actions in standing up to China and asserting the country's claims over its territory in the West Philippine Sea.
"TIME Magazine named President Aquino as one of the most influential people in the world in 2013 for steering the economy and taking a stand on controversial issues in his country and the region," the resolution continued.
"The 61-year old Aquino will be remembered for his tireless campaign against corruption and poverty, akin to the legacy left by his parents, enduring democracy icons Benigno Simeon Aquino Jr. and Maria Corazon Cojuangco Aquino."
Aquino, also known as PNoy during and beyond his term as president, succumbed to health complications yesterday, June 24. He was 61.
He first entered politics as congressional representative of the 2nd District of Tarlac and served for three consecutive terms in the House of Representatives, and placed sixth in the May 2007 Senatorial elections. He became President of the Republic of the Philippines from in 2010 and served in this capacity until 2016.
The resolution also asked that a copy of it be furnished to the Aquino family.
DILG joins nation in mourning
"The Department of the Interior and Local Government (DILG) and all of our attached agencies join the entire nation in mourning the sudden passing of former President Benigno S. "Noynoy" Aquino III. His passing came as a shock to the Filipino people especially in this time of pandemic where many have left us suddenly and without warning," said Secretary Eduardo Año in an officials statement.
"We express our deepest condolences to the Aquino family, loved ones and friends at this time of bereavement. We ask the public to offer a prayer for his eternal repose.
We pay tribute to the former President for his legacy of service to the country and his numerous contributions to the nation. Indeed, his leadership has paved the way for the development of the DILG, LGUs, the uniformed services, and the whole government bureaucracy. His legacy lives in our hearts and minds.
"Tunay na hindi malilimutan ang kanyang paglilingkod sa sambayanang Pilipino. May his soul rest in eternal peace. Muli, isang taos-pusong pakikiramay mula sa buong DILG family", added Sec. Año.
PNP pays tribute to 'sharpshooting' PNoy
For its part, the Philippine National Police (PNP) headed by General Guillermo Lorenzo T. Eleazar on Friday paid tribute to the late President Benigno Simeon 'Noynoy' Aquino III, the country's 15th Commander-in-Chief who is known to have developed close friendship with many police and military officers and men due to their same passion for guns.
"The Philippine National Police joins the entire nation in mourning the death of former President Benigno Simeon 'Noynoy' Aquino III.
As our former Commander-In-Chief, he played a key role in instituting reforms and improving the operational capability of the national police force to better serve the Filipino people and maintain peace and order in the country," said Gen. Eleazar in a press statement.
In behalf of the more than 220,000-strong police force, Gen. Eleazar sent his deepest sympathies and prayers for the Aquino family.
Aquino and his successor, President Duterte are both gun afficionados although the latter is known for joining gun competitions including the Game of the Generals and the popular Glock Challenge during his 6-year stay in the Palace.
While still the President, Aquino usually polished his marksmanship skills in different firing ranges in the country as well as the Presidential Security Group during his presidency.
However, many officials said he developed the habit when his mother, the revered democracy icon Corazon Aquino was still the president from 1986 to 1992.
The late president is known for being an expert in using pistols and rifles and since he can hit targets at 100-meters, was previously said to be giving tips to his personal security details.
Several persons close to him told the Journal Group that the late president also loved to play billiards. During friendly games with his security men, he would make it a point that there would be cash bets too. However, the eventual winner would not take the prize since it will be divided to all players in the room.
Aquino was reported to be the first marksman to become president since the late strongman Ferdinand Marcos who was once a member of the University of the Philippines rifle team.
Among former PNP chiefs, Senator Panfilo 'Ping' M. Lacson of Philippine Military Academy Class 1971 is known to be one of his friends. In fact, it was on March 26, 2011—when Aquino was already the President-when Lacson finally resurfaced after leaving the country for 14 months.
The former PNP chief returned to the country after the Court of Appeals nullified arrest warrants issued against him and likewise dismissed the double murder charges filed against him in court in connection with the controversial Dacer-Corbito case.
When he took his oath of office on June 30, 2010, Aquino decided to retain then PNP chief, Gen. Jesus A. Verzosa of PMA Class 1976. The latter served as the country's top cop from September 27, 2008 to September 14, 2010, or nearly three months into the P-noy administration.
He later designated a lawyer-member of PMA Class 1977, Gen. Raul M. Bacalzo as the 15th PNP chief—from September 14, 2010 to September 9, 2011. Aquino named a fellow Tarlac native, Gen. Nicanor A. Bartolome of PMA Class 1980 as the 16th PNP chief from September 8, 2011 to December 17, 2012.
There is no doubt in everybody's mind that the 16th PNP chief, Gen. Alan LM Purisima of PMA Class 1981 is the closest in Aquino's heart. Purisima served as PNP chief from December 17, 2012 to February 5, 2015.
Following the debacle suffered by the PNP Special Action Force in Mamasapano, Maguindanao where 44 SAF commandos were killed in a secret mission to neutralize Asia's most wanted terrorist Zulkfilin Bin Hir alias 'Marwan' on January 25, 2015, President Aquino was forced to replace Purisima and install Gen. Leonardo A. Espina as PNP Officer-in-Charge.
Gen. Espina became the PNP-OIC from February 5, 2015 to July 16, 2015.
The last PNP chief to be appointed by President Aquino was Gen. Ricardo C. Marquez of PMA Class 1982. The latter was PNP chief from July 16, 2015 to June 30, 2016.
Officials who have been with Aquino said he really does not drink—except Coke—although he is a known heavy smoker. By CRISTINA LEE-PISCO, RP PACPACO, JUN I. LEGASPI & A. DALIZON
AUTHOR PROFILE
Nation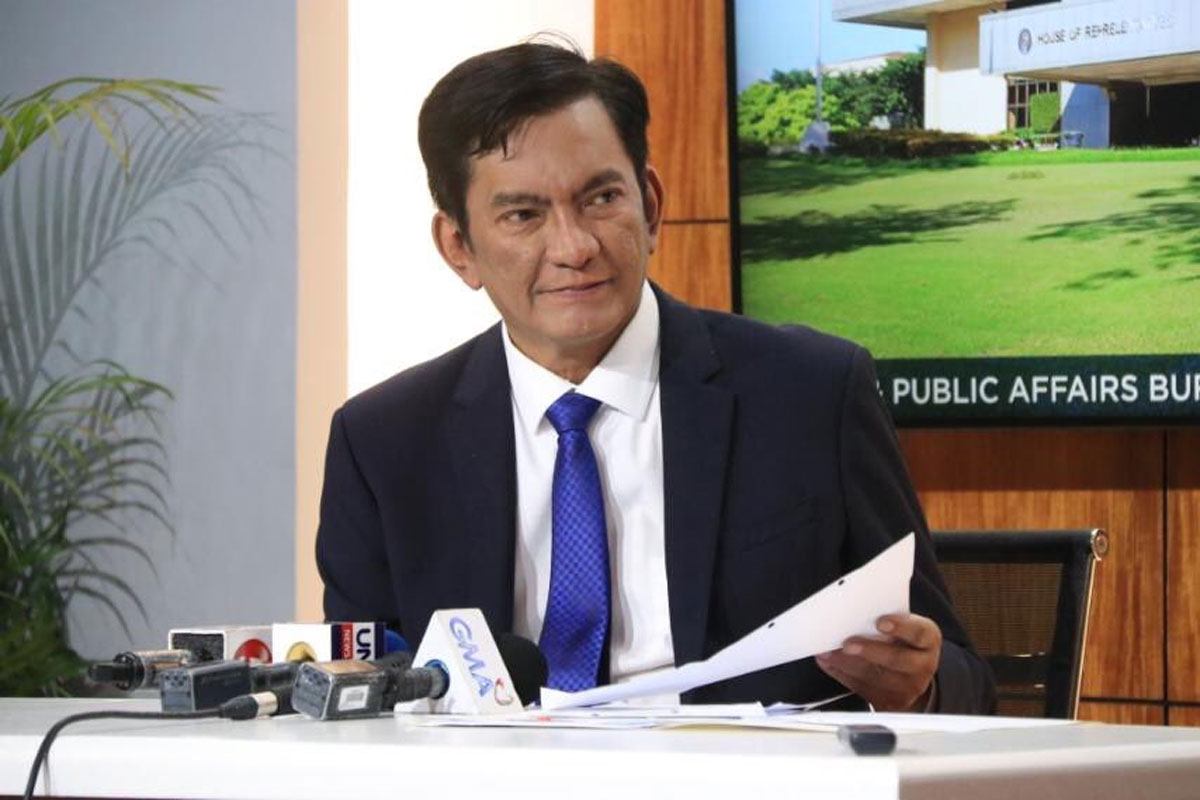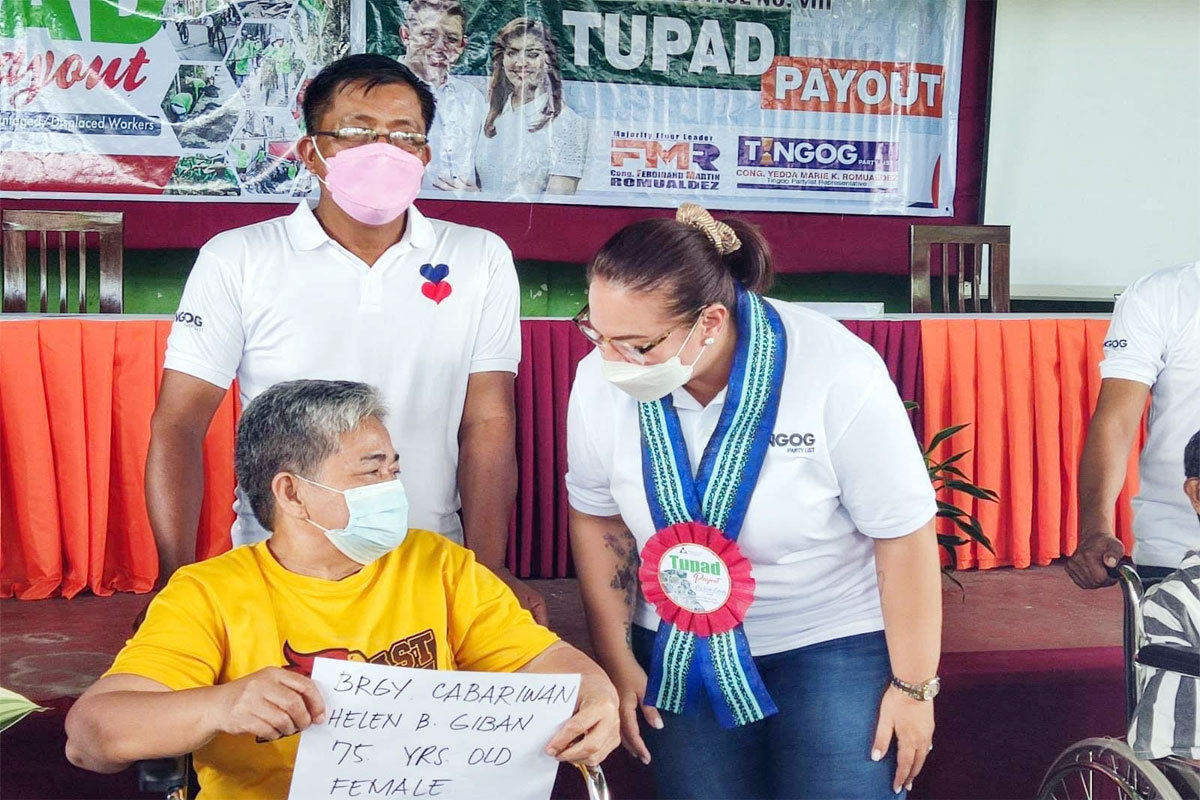 SHOW ALL
Calendar