Belmonte urges stiff penalties for bomb hoax suspects
INDIVIDUALS who prank about bombs or explosives must be sanctioned with stiffer penalties.
This was stressed by Quezon City Mayor Joy Belmonte as she urged the city council to craft an ordinance prescribing heavier penalties or fines to anyone who disseminates false information about bombs or explosives.
Belmonte made the appeal following the recent disruption of classes in New Era Elementary School, San Jacinto High School, San Francisco High School and Ponciano Bernardo High School due to bomb threats, early this week.
At the same time, the mayor issued a stern warning that the city police will go after those who issue or disseminate false bomb threats.
After receiving reports on bomb threats, the QC Police District's explosive ordnance disposal (EOD) unit scoured the school premises but found no bomb.
"We will go after those who spread false information or pranks about bomb threats. Our schools are supposed to be a safe place for our students, and we will not take these pranks and threats lightly," the mayor said during a consultation meeting with the QCPFD.
QCPD Director PBGen. Nicolas Torre III assured that they will work with the city government to arrest individuals spreading such information.
"Our QCPD Anti-Cybercrime Group is equipped with state-of-the-art technology and we will track down anyone behind these bomb scares that could cause disruption and danger to our communities," Torre said.
Bomb scares or pranks are considered a violation under Presidential Decree No. 1727 entitled, "Declaring As Unlawful the Malicious Dissemination of False information or the Willful Making of any Threat Concerning Bombs, Explosives or Any Similar Device or Means of Destruction and Imposing Penalties Therefor."
AUTHOR PROFILE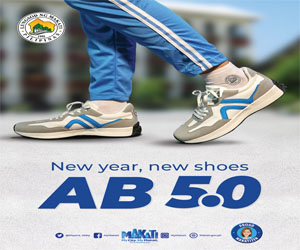 Metro
SHOW ALL
Calendar